Any modern-day gadget such as a smartphone, smartwatch, PC, etc, run on software. This software get timely improvements in the form of firmware updates. Improvements in the sense, tweaking in better performance, fix bugs, add new features to the gadget. Of course, every user would want their device to come up with optimum performance. So, they too look forward to installing any available firmware updates and boost up their electronic devices.
In this guide, we will tell you how to update Fitbit wearable manually. Fitbit is a popular smart wearable that has a great userbase. They have a diverse range of smartwatches. Also, like any other OEM, they regularly push important firmware updates to technical improve their watches.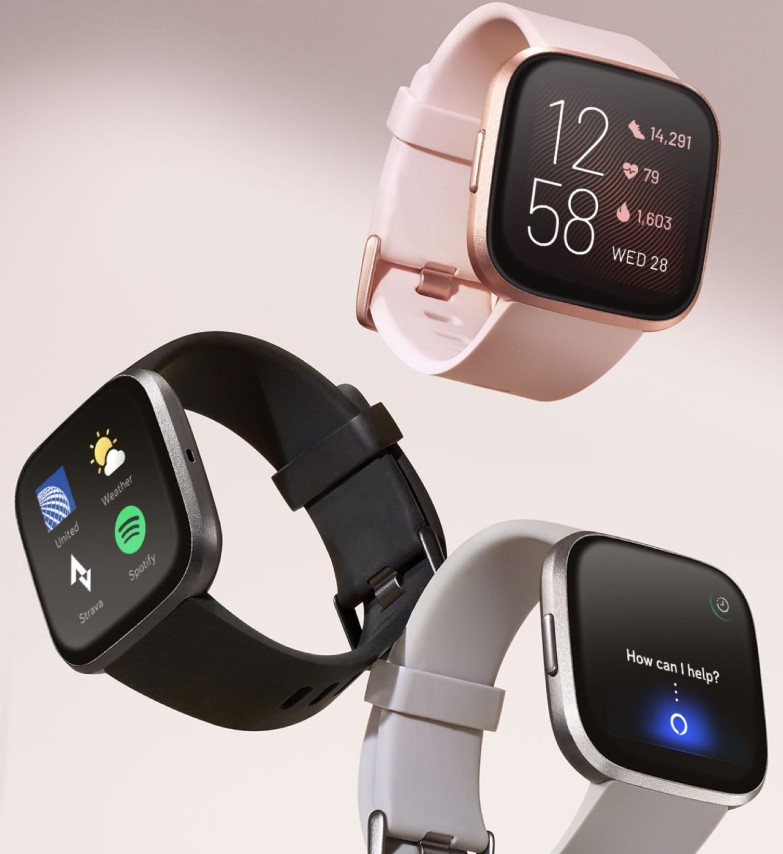 Related | How to Manually Add Network Name in the Fitbit App
All Fitness Tracker:
| | |
| --- | --- |
| Fitbit Ace range | Fitbit Inspire 2 |
| Fitbit Inspire | Fitbit Charge 5 |
| Fitbit Luxe | |
Smartwatches
Fitbit Versa 2
Fitbit Versa 3
Fitbit Sense
How to Update Fitbit Wearable Manually
We have put up in this guide how to update Fitbit wearable and also check for the version number of the firmware available.
Finding the Firmware Version Number
There are various ways by which you can determine the version number.
On the App
Open the Fitbit app > Go to Today > tap on your Profile picture
tap on your device image
You should now be able to see the latest firmware version of the wearable.
Fitbit Site
Go to Fitbit dot com
Hit the gear icon for Settings
Select your device. You should see the firmware version number under that.
On the Fitbit Wearable
On your Fitbit devices > go to the Settings app
Then check in the About or Device Info
Read Now | Download Playlist into the Fitbit Watch from Windows PC
Updating the Firmware on Fitbit Wearable
Before updating you have to keep some points in your mind.
Important
Make sure to set your smartwatch on all-day sync
The installation of the update may take an hour or so to finish up.
Charge your gadget substantially before installing any new firmware
Step counts reset at Midnight. So, if you install a firmware update at that point, then for the next 24 hours you may notice inaccurate step counts.
Go to Fitbit app > Today > tap on Profile picture
Tap on the device image
Check that the option All-Day Sync is set to on.
Update via App
Open the Fitbit App > go to Today > tap the Profile Picture
Go to device image > there should be a pink button named Update
Keep the Wearable close to the smartphone/tablet during the update. Check using the download/install progress bar.
Firmware Install via Fitbit Dashboard
On your PC/laptop click on the Fitbit Connect icon > Open the main menu
Under that go to Troubleshooting > click on Check for Updates
On the main menu, there should be a Check for Device Update
Log in to your Fitbit account
Download the available firmware update by following the on-screen instructions you see on the PC.
Check the download/install process through the progress bar present on the device.
Check it Out | How to Transfer Music/Podcast into Fitbit Smartwatch from macOS PC
Firmware Update on the Fitbit Scale
The Fitbit scale will check for available updates on its own. Also, it downloads and installs if any latest update is available for the device. To know whether your scale is checking for an update just step on it. If there is an update, then you should see a progress bar. Step down and let it finish. Then you can measure your weight on the Fitbit scale.
So, that's it, guys. This was all about how to manually update Fitbit wearable using various methods. We hope that you found the guide useful.
You May Also Like,