We all know at some point in time, the Wi-Fi connection doesn't work as intended on our devices. This stands true for various gadgets including the smartwatches. In this guide, we will talk about how to Fix Fitbit Watch not Connecting to a Wi-Fi network. There may be various reasons for why this error happens.
It's not necessary that everyone will face the same issue at the same time. This kind of situation may occur if the firmware rolled out to the public is causing some kind of fault in the network. Otherwise, there may be an issue with the hardware as well. These days gadgets are made using compact hardware. So, we may not rule out a possibility on that ground. Anyways, in this post, we will discuss various possible reasons as to why the network issues happen and how we can fix them up.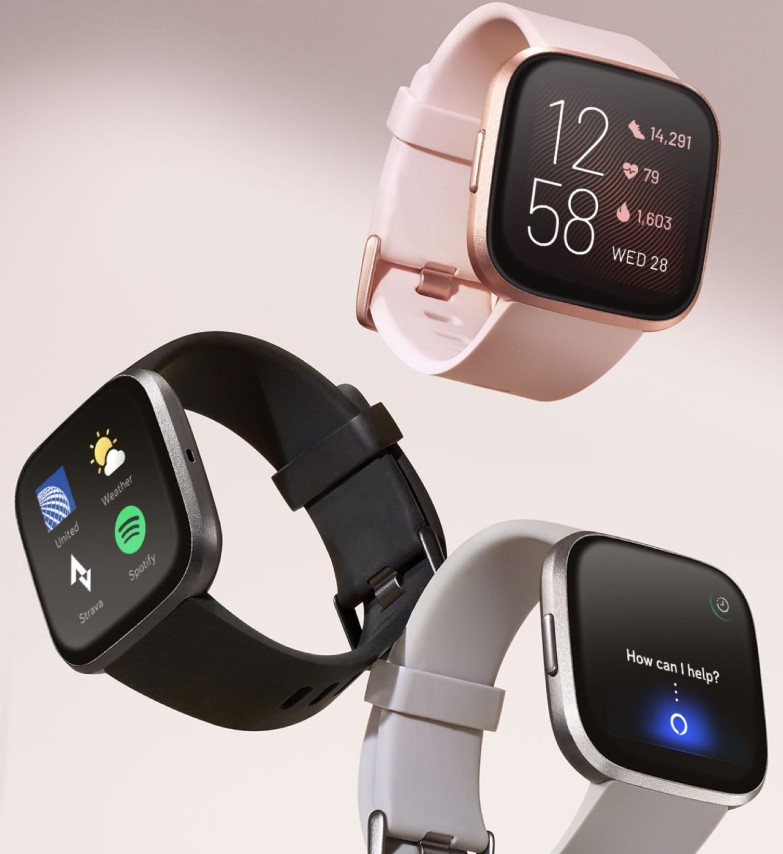 Related | How to Connect Bluetooth Headphones to A Fitbit Watch
All Fitness Tracker:
| | |
| --- | --- |
| Fitbit Ace range | Fitbit Inspire 2 |
| Fitbit Inspire | Fitbit Charge 5 |
| Fitbit Luxe | |
Smartwatches
Fitbit Versa 2
Fitbit Versa 3
Fitbit Sense
How to Fix Fitbit Watch not Connecting to Wi-Fi
Now, we will check out one-by-one various possible things that may cause this error to happen.
Is your SmartWatch Running the Latest Firmware Version.?
One of the most common issues which are OEM oriented is having a buggy firmware. The user has no fault for this but he should be careful enough to update the smartwatch firmware whenever it is rolled out for the public. So, check if your Fitbit watch is running in the latest firmware. If not, look for the update on your smartphone connected to the device.
Then after upgrading the firmware, try to connect to any available WIFi network. I believe it should Fix Fitbit Watch WiFi connection issue.
Check your Network Service Provider
If the internet or WiFi is not connecting to your Fitbit watch, then try to connect other devices on that network. This you have to do in order to check if the network is faulty by default. If the network is disruptive from the provider's end, then for each device you try to connect you won't get any network or be able to set up a connection.
The possible solution is to contact your service provider and tell them to fix the network.
No Range
It is a universal condition that requires the smartwatch to be in discoverable range in order to pair or set up a connection to any stable network. So, while trying to create a connection with any network over WiFi make sure your watch is in a discoverable range. Disconnect/Unpair and then retry connecting.
Check for the battery level of your Fitbit Wearable
Remember that your Fitbit watch has a battery level less than 25% then it won't be able to connect to any WiFi network. It doesn't matter if the network is stable. If the juice on the smartwatch is low, then no network connection will be possible.
If this is the issue, then first recharge your Fitbit watch. Then try to connect it to a network. This will fix the issue of Fitbit Watch not connecting to any WiFi network.
Restart Your Smartwatch
Simply restart your Fitbit smartwatch. Then pair it and try to connect to the available networks. Then check it will Fix Fitbit Watch not connecting over WiFi.
Unpair
You can try this step with the above step as well. Either you can unpair and then restart your device. Or you can simply unpair the smartwatch from your smartphone. Then without having to restart, just pair it up once again. Then try to connect to a nearby WiFi network. That should fix the issue.
So, these were a few pointers on how to Fix Fitbit Watch not connecting to an active WiFi network. Try them out if you are facing the issues.
You May Also Like,