YouTube has grown immensely in the recent past years, and it is the business place for many content creators. It is a video streaming platform where people upload their content (videos) and share them with the world. But how does the upload function work in YouTube? Can you delete a video Street it has been uploaded?
Knowing how to upload a video on YouTube is a must and knowing how to delete one is also handy if something goes wrong with any video. So in this article, we will take a look at both these processes with a step by step guide. So without further ado, let's get into it.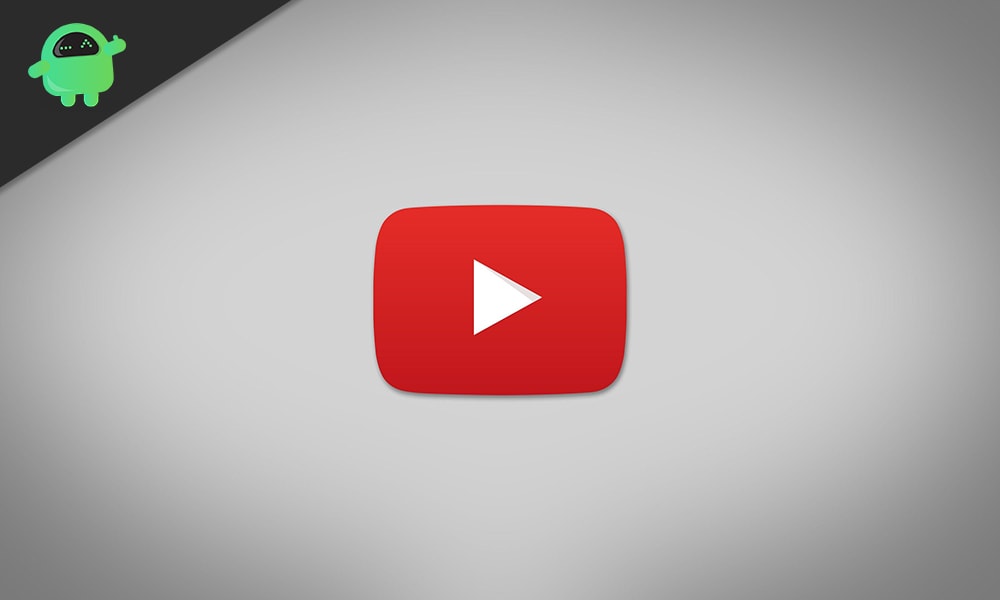 How to upload and delete videos on YouTube?
Like how you need to have a Facebook or Instagram account to upload content on them, the same is the case with YouTube. You need to have a YouTube channel to upload videos on it.
How to upload videos on YouTube?
Go to your YouTube homepage and click on the camcorder icon in the top right corner of your screen.
A drop-down menu will appear with two options, "Upload video" and "Go Live." Choose upload video.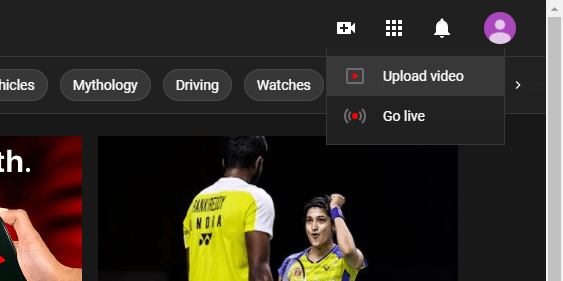 An upload video window will now appear. Click on the "Select Files" option and choose the file you want to upload. Click on Open after making the selection.
A wizard window will now appear to help you with the customization and upload options for the selected uploaded video file.
Firstly you will be in the details section. Here set a title and description for the video as per your preference. You will also see a preview of the video file you just uploaded on the right, along with the YouTube link below it.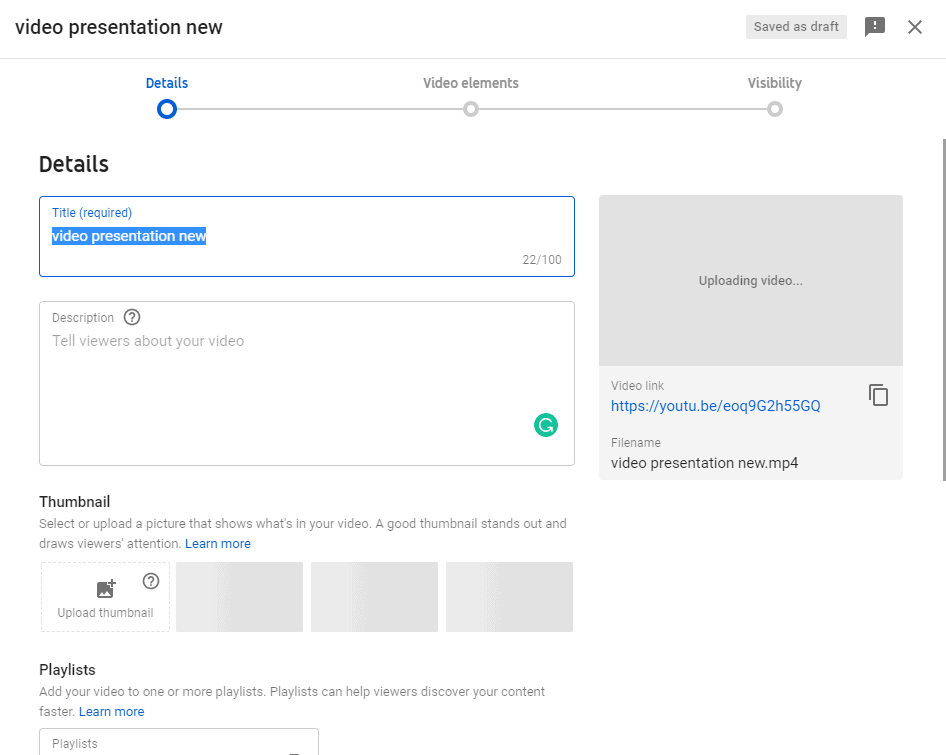 Next, we have the thumbnail section. You can upload a thumbnail by choosing the "Upload thumbnail" option. A file upload window will show up. Here choose the video file you want to upload.
Next, you have the playlist option. If you want to create a playlist for your content, then click on Playlist Select and choose to create Playlist option. Then set the title of your playlist and set the playlist to public-private or unlisted. Then click on create, check the box for your playlist, and choose done.
Then set age restrictions for your content. Select whether the content is appropriate for kids or not.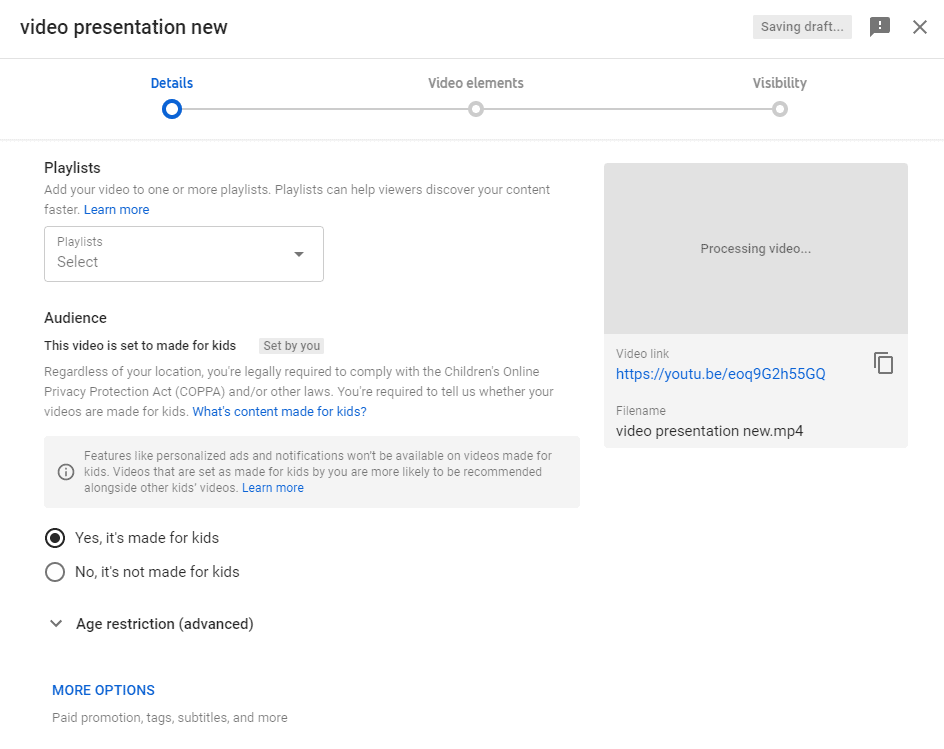 If you have any paid promotions in your video, then you have the option of adding that information to your content too.
Next, you have tags. Here enter a few tags that will help the people find your content. Depending on what your content is all about, set tags. When people perform a search, and their search words match the tags, your video will pop up in the results. So choose the tags carefully.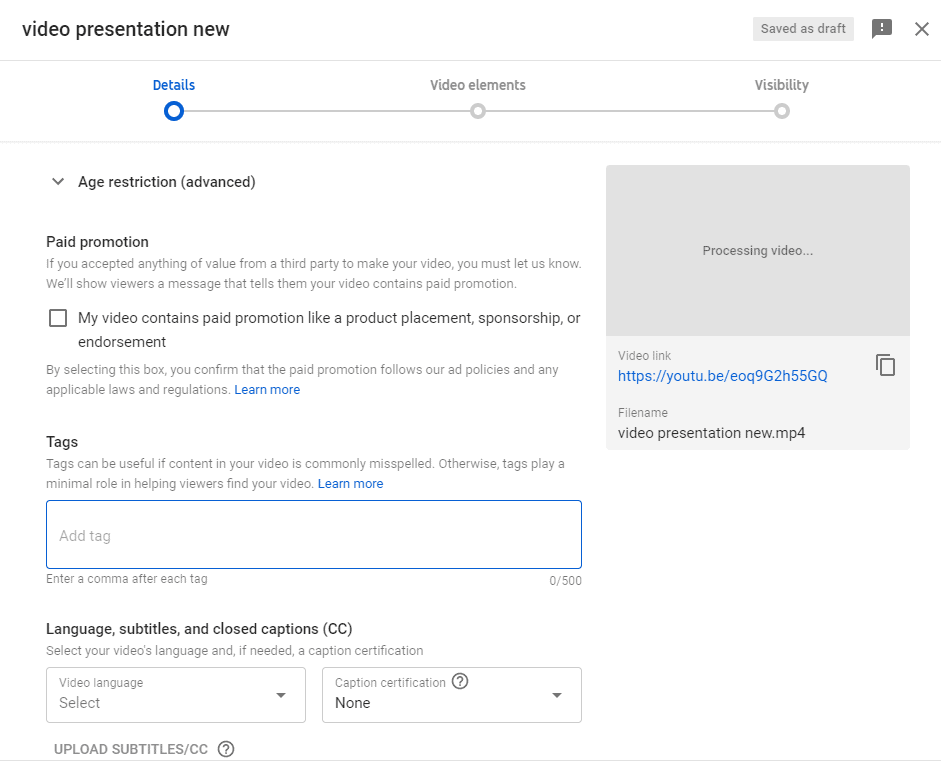 Next, set the language for your video, upload a subtitle if you want, and choose closed captions (cc) if it filled the criteria.
Then you have the option of setting the recording data and location of your content.
Next, we have License and Distribution, where you can choose whether the Standard YouTube License or the Creative Commons-Attribution. Standard YouTube grant you the broadcasting rights to YouTube. On the other hand, Creative Commons permits someone else to use the work.
Then click the checkbox for embedding if you want others to embed your video to their website.
Next, click the checkbox for "Publish to subscriptions feed and notify subscribers," which will enable YouTube to send notifications to your subscribers whether there is a new upload on the channel.
Next, in the comments and rating section, you can set the visibility of your comments. You will also see a checkbox option for displaying the likes and dislikes of your video.
Then click on next, and the video elements window will appear.
Next, you will see the option of setting the end screen for your video and even cards to it.
Now click on Next, and the visibility window will appear.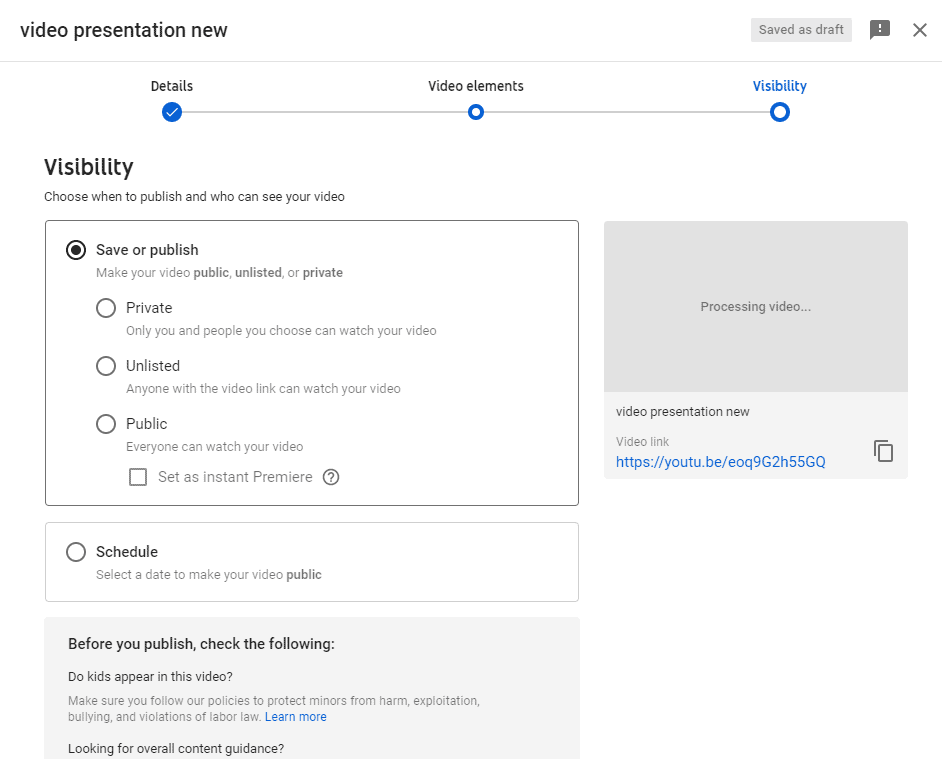 You can set the visibility for your video to Public, Private, or Unlisted in the visibility window. The public will mean that anybody can watch the video, Private will mean that only the creator will see the video, and Unlisted will mean that anyone with your video link can watch the video.
Then finally, you have the option of setting a date for the upload of the video. This is in the schedule option.
Finally, choose Save, and the video will be uploaded to your channel.
How to delete videos on YouTube?
When you upload videos on your YouTube channel, you will have a YouTube studio.
In the youtube studio, click on the content tab.
Find the video you want to delete from your channel.
Click on the three-dot icon next to that video and choose "Delete forever."
Check the box next to "I understand that deleting is permanent and can't be undone" and click on delete forever again. The video will be deleted.
So this is how you can upload and delete videos on YouTube. Uploading is a bit more of a hassle than deleting, as while uploading, there are many things to set and take care of. If you have any questions or queries about this article, then comment down below, and we will get back to you. Also, be sure to check out our other articles on iPhone tips and tricks, Android tips and tricks, PC tips and tricks, and much more for more useful information.