Plenty of Call of Duty Vanguard players are getting affected by a couple of major issues or bugs but it seems that the Call of Duty Vanguard Server Snapshot Error is recently bothering players a lot. Whenever COD Vanguard players are trying to get into the game, they're getting kicked out of online multiplayer matches whatsoever that shows an error message called "Server snapshot error". This particular error is appearing on all three major gaming platforms.
Now, if you're also facing the same issue then don't worry because here we've shared a couple of possible workarounds that should gonna help you to resolve the server snapshot error quickly in most cases. There can be multiple reasons behind such an error that may trigger issues with the game launching or gameplay. It's always better to check for the possible reasons before jumping to any conclusion. So, without further ado, let's get into it.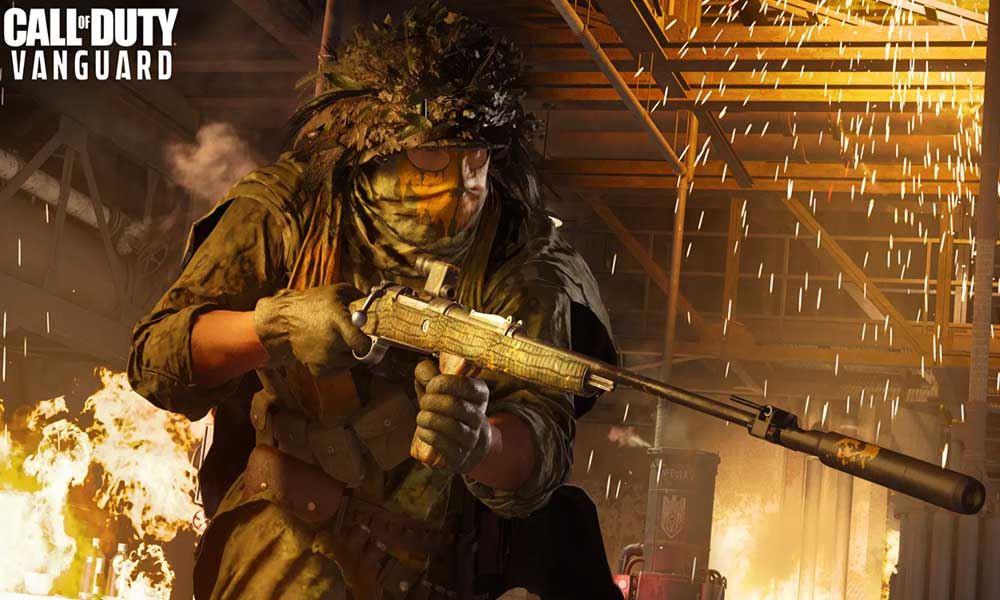 Fix Call of Duty Vanguard Server Snapshot Error
It seems that there are some affected players who have reported about the server connectivity issue regarding this. As the error message suggests, this is a server-side error that can be resolved once the game developer fixes it out. Overall, the domination-type game modes in the COD Vanguard title and NAT Type issues can trigger the server snapshot error.
1. Avoid Playing Dominating Game Modes
Several players are reporting that they're encountering issues with the server snapshot error on COD Vanguard whenever they're playing the Domination modes. Whereas playing team deathmatch or patrol or hardpoint, etc would not gonna trouble you. It's better to avoid playing such modes right now until developers come up with a new patch update to fix this issue. You can try playing the following game modes as of now.
Free-for-All
Team Deathmatch
Search & Destroy
Kill Confirmed
Hardpoint
Patrol
Control
2. Make Sure Your NAT Type is Open
First of all, you'll need to check whether your NAT Type is Closed or Open. This mode can cause multiple issues whatsoever with the server connectivity.
For Xbox Console:
Press the Xbox button on your Xbox One or Xbox Series X/S console to bring up the guide menu.
Now, go to the System tab > Select All Settings.
Under the Settings menu, select the Network Settings menu.
Under Current Network Status, check whether the NAT Type is Open or Closed.
Once done, you can change the NAT Type by enabling UPnP (Universal Plug and Play) by accessing your router settings.
For PC:
First, click on the Windows Start menu then search for the Xbox Console Companion app. [If not available, install the Xbox Console Companion app via Microsoft Store]
Now, click on the gear icon (Settings) in the Xbox Console Companion app > Click on the Network tab.
Under the Network tab, check the status of the NAT Type.
Then check if the status is closed or moderate. You should have to enable UPnP (Universal Plug and Play) by accessing the router settings.
For PS4/PS5:
Head over to the main dashboard on Playstation > Select the Settings menu.
Go to Network > Head over to the View Connection Status option.
Now, check if the NAT Type is showing Type 2 or Type 3. You can set it to Type 1 or Type 2 by enabling UPnP from the router settings.
3. Check COD Vanguard Server Status
You should also check out the Call of Duty: Vanguard server status from this link to cross-check whether there is a server downtime or service outage happening at that moment. If there is an issue with the server services then you'll need to wait for some time until the problem has been resolved by the developers. There is nothing to do at your end in this case. At the time of writing this article, there is no server issue with COD Vanguard.
That's it, guys. We assume this guide was helpful to you. For further queries, you can comment below.