Call of Duty Warzone 2 is one of the most trending games in 2023, with millions of players logging in daily to engage in fast-paced game battles. However, the game is not quite perfect, and users may encounter small bugs and glitches from time to time. Since the game's launch, there have been many reported incidents of users being unable to use the weapons in the game properly. This issue of Warzone 2 gun not loading or firing has a massive effect on gameplay, and players might lose the game if the weapons aren't working as they should be.
In the case of the Warzone 2 Gun Not Loading or Firing, the issue could be due to technical lag or poor internet connectivity. This problem can be frustrating, especially when you are just trying to enjoy a game after a stressful day with your friends and buddies. But don't worry, as there are several troubleshooting steps you can take to fix this issue in no time.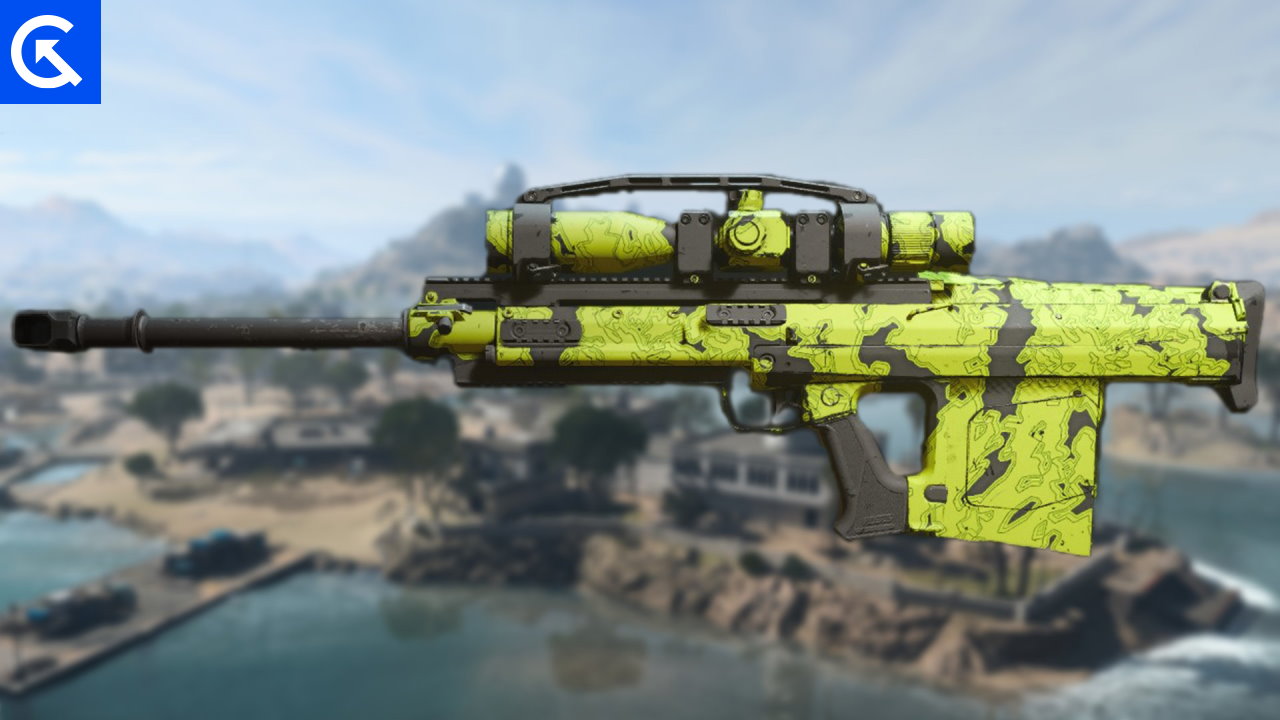 Warzone 2 Gun Not Loading or Firing, How to Fix?
Warzone 2 is available for both PC and console players, and the issues around weapons are the same for both platforms. So, whether using a PC or a gaming console, these methods will help you resolve the issue and get back to playing Warzone.
Method 1: Restart the Game
Players may often encounter game bugs and other issues, which are just technical glitches. Many users are complaining about the in-game guns not loading or firing also seem to be some technical glitches that may happen occasionally. But do not worry; you can restart the game, and the issue will disappear.
Method 2: Disable Background Programs

If you have other software running in the background, it may conflict with Warzone, leading to issues with weapon functionality. Many players use special cheat engines or other game-altering applications, which may potentially cause gun-related glitches. If you are using such applications, it is best to disable them and see if it helps.
Method 3: Check Network Issues
In most cases, the gun is not loading or re-loading in the Warzone 2 game due to slow internet or a high ping issue. It just happens that the server do not get the information to tell the game that the gun has loaded due to slow internet. So, if you are experiencing issues with weapon functionality due to network connectivity, you should check your network connection. Ensure that you have a stable and fast connection to the internet.
Method 4: Corrupted Game Files
Have you recently used any game hack or patch file, and you uninstalled it recently? Many players in Warzone 2 community have specified that the gun not loading or firing issue is with people who have used multiple game hack or cheat engines, which have potentially changed or corrupted the in-game files. But do not worry, as you can fix these corrupted game files using Steam in-game game integrity checker.
Launch Steam > Click on Library.
Right-click on COD: Warzone 2.0 from the list of installed games.
Now, click on Properties > Go to Local Files.
Click on Verify Integrity of Game Files.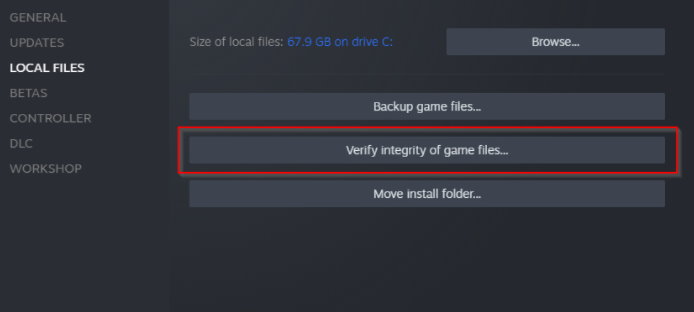 You'll have to wait for the process until it gets completed.
Once done, restart your computer.
You can follow the steps below for those who have installed the game directly via Battle.net installer.
Launch the Battle.net client on your PC.
Now, click on the COD: Warzone 2.0 that you're trying to repair.
Click on the cogwheel icon (settings) next to the Play button.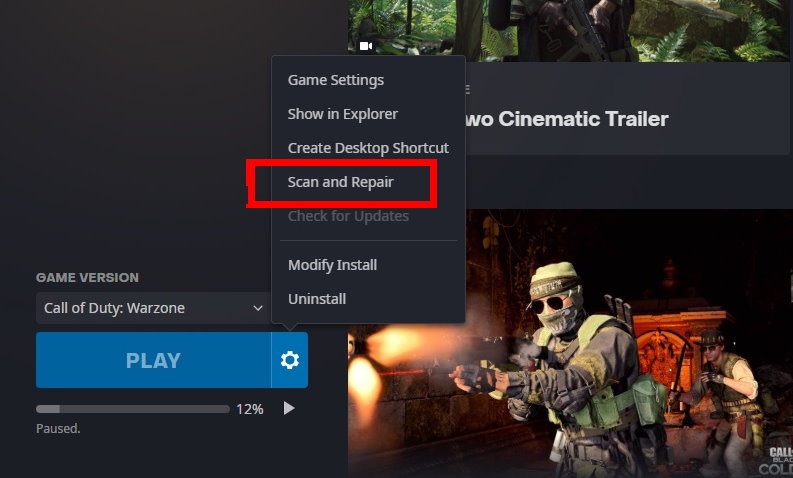 Select Scan and Repair > Click on Begin Scan.
Wait for the repair to finish > Once done, close the launcher, and reboot the PC to apply changes.
Method 5: Clear Game Cache
Clearing game cache can resolve issues with game performance, including weapon functionality. Often times when the game cache gets defective, it might confuse a fully enable gun as an empty guna nd thus not fire at all. Thsi seems to be a technical glitch due to a faulty cache. So make sure to clear the game cache if the issue is persistent.
Open the Steam menu and launch COD: Warzone 2 game.
Navigate to the games settings menu.
Scroll down to the cache option, and clear the cache.
Method 6: Disable Steam Input
A couple of users over the Reddit Warzone 2 community have shared a trick whci may help to fix the guns not loading or firing issue for some users. By disabling Steam input, many users have successfully solved this issue, so its good to give it a try.
Launch the Steam client > Go to Library.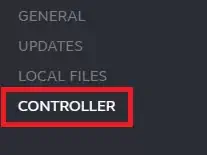 Right-click on Warzone 2 > Click on Controller.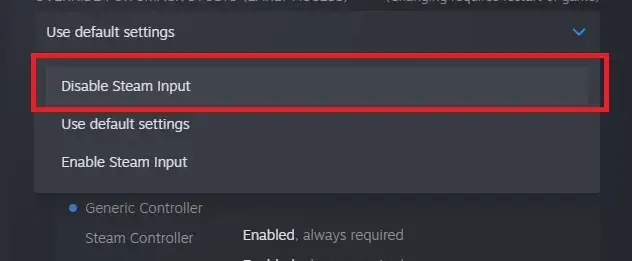 Set 'OVERRIDE FOR Warzone 2' to 'Disable Steam Input'.
Finally, it would be best to try launching the game again to check for the issue.
Method 7: Disable Multi-Threaded Rendering
It seems that the in-game video settings menu in the Warzone 2 title has a multi-threaded rendering option enabled, somehow conflicting with the game weapons firing mechanism. Make sure to disable the multi-threaded rendering option from the game menu to try resolving the issue. Whereas if you're using an AMD processor, turn it off and reboot the game to apply changes
Method 8: Update Warzone 2
Accoridng to multiple reports, issue with Warzone 2 guns and other firearms have been fixed in the latest update. So make sure you update the game to the latest version available for your compatible platform.
For Battle.net users:
Open the Battle.net desktop app on your PC.
Now, click on the COD: Warzone 2.0 game.
Click on the cogwheel icon (settings) next to the Play button.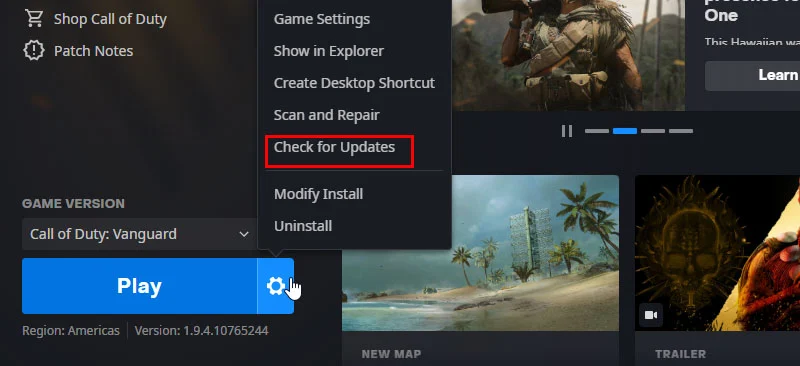 Finally, select Check for Updates and wait for the process to be completed.
If there is an update available, make sure to download and install the game update.
For Steam users:
Open Steam and go to Library.
Click on COD: Warzone 2.0 from the left pane.
Steam will automatically search for the available update.
If there is an update available, click on Update.
Make sure to wait for some time until the update completes.
Once done, ensure to reboot the PC to apply changes.
For PlayStation users:
Turn On your PS4/PS5 console > Go to the Home screen.
Now, navigate to the main menu on top.
Head over to the Games tab.
Scroll down to Call of Duty: Warzone 2.0 and highlight it.
Press the Options button on your controller.
Finally, choose to Check for Update from the drop-down menu.
For Xbox users:
Make sure to turn on your Xbox One or Xbox Series X|S gaming console.
Press the Xbox button on your controller to open the menu.
Now, scroll down to the right > Select Settings.
Scroll down until you see Updates & downloads.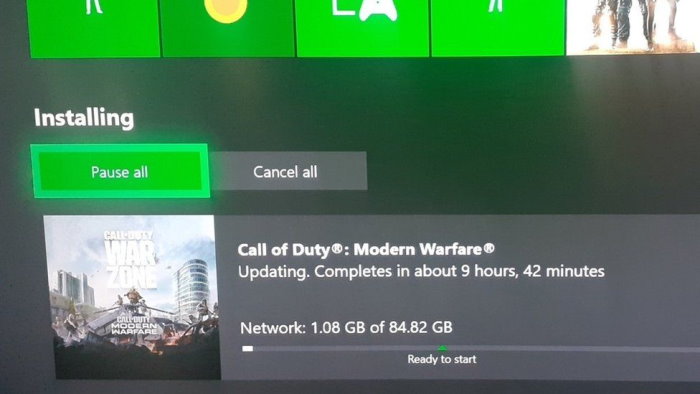 From the next page, select Keep my console up to date and Keep my games & games up to date to enable the checkbox.
Method 9: Reinstall Warzone
If none of the above solutions work, you may need to reinstall Warzone. This will erase all game data and start fresh, which can resolve issues with game performance, including weapon functionality, including the not loading or not firing issue.
Method 10: Contact Support
If none of the above methods help you, then you must contact Warzone 2 support chat system and raise a ticket there. As in many cases, the issue can be account specific, and they can help you with that if the above troubleshooting methods fail.
Conclusion
In conclusion, the Warzone 2 gun not loading or firing issue can be a frustrating experience, but it can be resolved. By understanding the causes of the problem and following the steps outlined above, you can get back to playing Warzone in no time. If the issue persists, seek assistance from Call of Duty's customer support for further assistance.