Well, just like the PS5 users, plenty of reports are coming out that Xbox Series X / S console users are also experiencing Wi-Fi connectivity-related issues. If you're also facing Xbox Series X / S WiFi Not Working Issue for some unfortunate reason, take a deep breath and follow this troubleshooting guide to quickly resolve the issue. Though the Xbox consoles can be used offline, they're actually designed for signing into the account, online gaming, online voice chat, streaming, etc.
But what you will do if your device either can't connect to the internet properly or can't sign in to your account or even can't connect to Xbox Live. The answer is simple. You really can't play multiplayer games, can't download or update games, can't get access to Game Pass, lose access to your friend list, streaming issues, etc. So, mostly Wi-Fi connectivity can cause such issues to most of the console users.
Fix: Xbox Series X / S WiFi Not Working Issue
Here we've shared a couple of possible workarounds that should come in handy for you. However, the Microsoft team is aware of this issue and we hope a fix will arrive soon.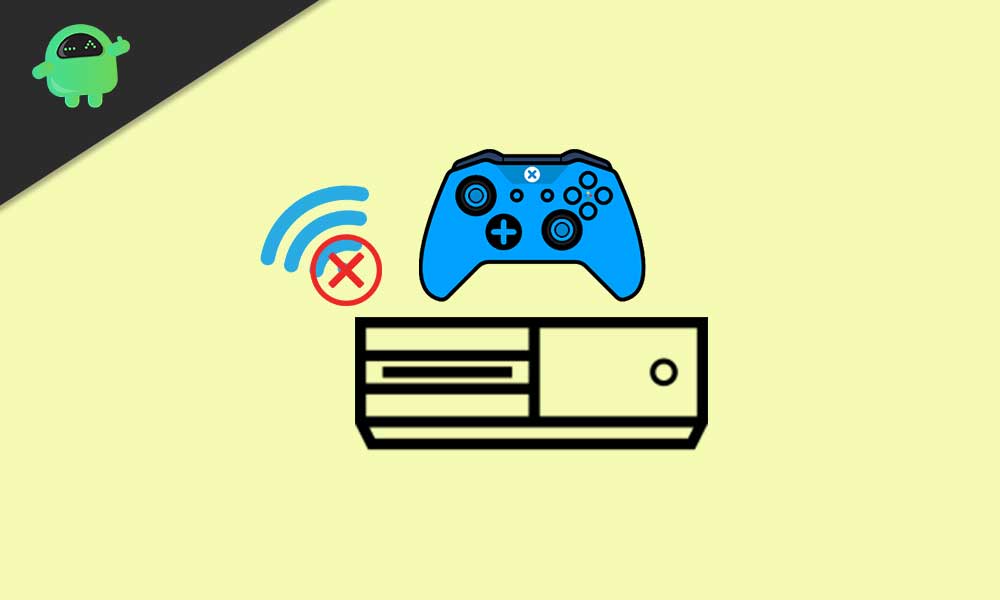 1. Check Your Internet Connection
It's always recommended to check your internet connection first before going to any conclusion. Once you recognize that other devices are working well with the same internet connection or Wi-Fi network that means there is no problem with your internet. However, if other devices also have the same issue, simply unplug and connect the ethernet cable or power cycle your Wi-Fi router to fix the glitch.
It's also worth mentioning to check the internet connection on your Xbox Series X|S by following the steps below:
Press the Xbox button on your controller to open the Guide.
Head over to Profile & system > Choose Settings.
Select General > Choose Network settings.
Select the Test network connection.
2. Reboot Your Xbox Console
Needless to say that most of the gaming consoles should be restarted if there is any issue appear while gaming or signing into the account or Wi-Fi issues. It basically clears all the background running tasks or cache from the system. To do that:
Press the Xbox button on your controller to open the Guide.
Now, go to the Profile & system > Select Power.
Choose Restart console.
Now, check for the Xbox Series X / S Wi-Fi not working issue again. It should have gone now. However, if that didn't help you, try following other ways.
3. Power Cycle Your Router
By performing a power cycle to your Wi-Fi router is always a great idea to simply fix multiple issues or glitches that can cause networking issues. To do that:
Switch off your Wi-Fi router completely.
Then disconnect the power cable from the router and even from the power source.
Next, you'll have to wait for around 30 seconds and then plug back in the cables.
Finally, switch on the Wi-Fi router and check for the issue.
Read Also: Fix: Xbox Series X / S Headset Audio Keeps Cutting Out Issue
4. Check Xbox Status
Though it's not related to plenty of users for the Wi-Fi-related issue, it may also possible that there is something happening in the background at the server end which can also conflict. You should go to the Xbox Service Status Page to check whether the server is down or not.
5. Check Wi-Fi Password
This is one of the most common issues and can be fixed very easily by simply cross-checking the Wi-Fi password once. Sometimes users either forget their Wi-Fi password or try to input a wrong/previously used password which can refuse to connect to the internet always.
If in case, you're unable to check the Wi-Fi password, try logging into the router setup page from the web browser and check your actual Wi-Fi password from the wireless settings. Therefore, it's always recommended to either remember your Wi-Fi password or just note it down somewhere safe.
6. Keep Console & Router Closer
It's another most commonly happened issue to the Wi-Fi users due to the signal strength or lower internet speed issue. So, try keeping both the router and the gaming device quite closer for better-uninterrupted connectivity.
If you can keep both the devices in the same room without having a huge gap or obstacles in between them, that should really help to boost the signal strength.
7. Re-add Wi-Fi Network on Console
Wi-Fi still isn't working for you? Try removing and re-adding the Wi-Fi network on your Xbox console. Sometimes temporary cache or glitch can cause multiple issues with the connectivity. Once re-added the same Wi-Fi network, search for the available Wi-Fi network again and reconnect to the network easily.
8. Change DNS Address on Console
Changing the DNS address on the device will fix plenty of connectivity related issues.
Press the Xbox button on your controller to open the Guide.
Go to Profile & system > Select Settings. [If the settings menu isn't available on the home screen, select 'My Games & Apps' > Settings]
Head over to the General > Choose Network settings.
Select Advanced settings > Choose DNS settings.
Select Manual > Enter Google DNS 8.8.8.8 in the Primary DNS and 8.8.4.4 in the Secondary DNS section. [Meanwhile, you can also input 208.67.222.222 for Primary & 208.67.220.220 for Secondary DNS, if that didn't work]
Once done, restart your console and check whether the Xbox Series X / S WiFi Not Working issue has been fixed or not.
9. Use Wireless Network (Ethernet)
If in case, your router is having issues with the Wi-Fi connectivity to the console, try using an ethernet cable to connect to the internet as a wired medium. It's already known to all that using a wired internet can provide better speed with stability all the time in terms of the Wi-Fi.
10. Switch Wi-Fi Band & Disable WPA2
According to the Microsoft Xbox Support Forum threads, it's reported that some of the affected Xbox Series X|S console users have fixed their Wi-Fi connectivity issues by simply switching between the 2.4GHz to 5GHz network. Meanwhile, some of the users have also tried disabling the WPA2 on their already connected 5GHz network as a temporary workaround.
11. Try Using Mobile Hotspot
If the above methods didn't help then make sure to try using a mobile hotspot as a Wi-Fi network to check if the Xbox Series X / S WiFi not working problem gets fixed or not. Though it's not a conventional way to get away from the Wi-Fi issue, it may come in handy if anything urgent is required or even at least get an assumption that there is no issue with your console.
If the mobile hotspot is working on the console, there may be some issues with your router or with your internet connection.
12. Contact Your ISP
Last but not the least, you should try contacting your ISP (Internet Service Provider) to get further assistance on this issue. Sometimes changing the IP address of your network or increasing the speed can also fix multiple issues. Also, ask them to check the ping request as well as the ethernet port physically.
That's it, guys. We assume this guide was helpful to you. For further queries, you can comment below.