Youtube is one of the best video streaming platforms available on the internet. But it is not just only about watching videos online on the app. Youtube started its TV platform back in 2017. Now it has become a very big name in the online TV streaming platforms gaining more audience than its competitors such as Hulu, DirectNow, etc. The main thing that makes Youtube TV channel worth is its features and reliability.
Youtube TV platform has a monthly subscription package, which gives you the freedom to cancel the subscription any time if you do not want to continue. Using your Youtube TV subscription, you can watch real-time news, and national and international sports events live broadcasts.
There are over 85 plus Youtube TV channels that you can try, and that may be better than traditional satellite TV platforms.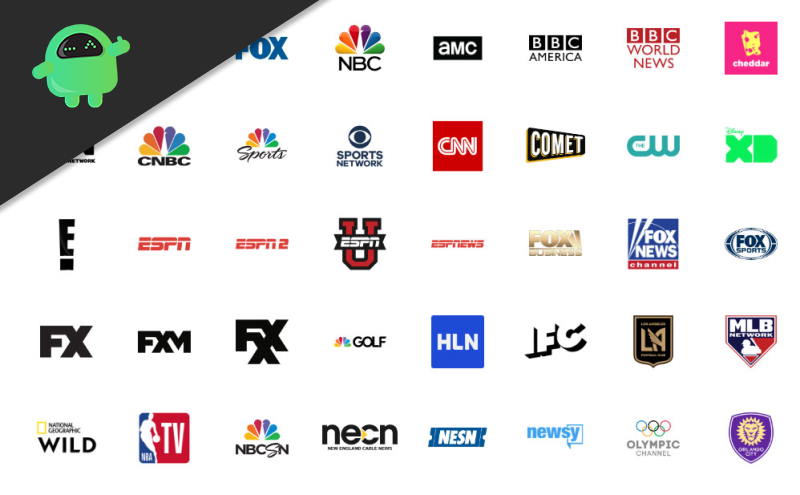 Youtube TV Subscription Package
Youtube TV works on a single monthly plan subscription. The one month plan costs you about 65$ in which you can stream all the channels. It also provides a trial for which will last only for 7 days that is good to check the content you needed.
Youtube TV offers a great feature called, cloud DVR. It is best for those who can not watch their favorite programs live due to their working schedules. By using this feature, you can record those live TV shows and watch them later. Youtube also gives unlimited cloud DVR storage. So, you can record as many videos as you want. The videos which you recorded will be saved up to 9 months in the cloud.
You can also give access to up to 6 accounts from your one subscriptions and can stream from 3 accounts at the same time. It is best for those who are living quite more people. So let's check all the channels which come with Youtube TV.
List of All YouTube TV Channel List in 2023
Youtube TV provides a wide variety of channels to stream, from movies, news, reality shows to live sports, cartoon shows, and web series. Currently, they are providing more than 85+ channels. They are also regularly updating their platform with new channels and content.
ABC
ABC News Live
ACCN
Adult Swim
AMC
Animal Planet
BBC America
BBC World News
Big News
Big Ten Network
Bravo
Cartoon Network
CBS
CBS Sports Network
Cheddar Big News
Cheddar Business
Cheddar News
Chiller
CNBC
CNBC World
CNN
Comet TV
Court TV
Cozi TV
Discovery Channel
Disney Channel
Disney Junior
Disney XD
E!
ESPN
ESPN2
ESPNews
ESPNU
Food Network
FOX
Fox Business
Fox News
Fox Sports 1
Fox Sports 2
Freeform
FX
FX Movies
FXX
Golf Channel
HLN
IFC
Investigation Discovery
Local Now
MLB Game of the Week
MLB Network
MotorTrend
MSNBC
Nat Geo
Nat Geo Wild
NBA TV
NBC
NBCSN
NECN
NESN
Newsy
Olympic Channel
OWN
Oxygen
PBS
PBS Kids
Pop
SEC Network
Smithsonian Channel
Start TV
Sundance TV
SyFy
Tastemade
TBS
TCM
Telemundo
Tennis Channel
The CW
TLC
TNT
Travel Channel
TruTV
TYT
Universal HD
Universal Kids
Universo
USA
WE TV
YouTube Originals
This is the list of all channels currently airing on Youtube. Some of them are related to college and regional professional sports that may only be available according to your region. You can check on their website to see which regional channel is given for your area.
Youtube TV Add on channels
Youtube TV also comes with some add on channels. But you have to add them with your subscriptions, which will cost you more. These channels include:
AMC Premiere ($5/month)
Acron ($6/month)
CuriosityStream ($3/month)
EPIX ($6/month)
Fox Soccer Plus ($15/month)
NBA League Pass ($40/month)
SHOWTIME ($11/month)
Shudder ($5/month)
Starz ($9/month)
Sundance Now ($7/month)
Urban Movie Channel ($5/month)
Conclusion
So, that's all for Youtube TV channels. Youtube TV can be the best platform for you if you are looking for online TV streaming. It is providing you some great features in this price segment. You should surely consider it and can give it a shot.