Behind this chaos of the Covid-19 outbreak, the usage of video-conferencing programs has skyrocketed. The Zoom appears to stand on the zenith, as the program is used by a large number of people quarantined in their houses. Not only Zoom, with its plethora of features, helps you to connect with your family and friends, but It is also used for conference meetings. Working from home can be stressful, and one can lack the motivation to dress up or do make-up every day, before the video meeting. And here you can actively use the new Zoom video touch up appearance feature.
Fortunately, Zoom has taken care of that for you, and It offers a feature of "Touch Up Appearance." The feature retouches your video display with a soft focus. "It can help smooth out the skin tone on your face, to present a more polished look," Zoom claims. In other words, the feature gives your face a softer look and removes the imperfections. It makes you look better in the Zoom video meeting, even If you tune up without washing your face—although you should.
This life savior feature of Zoom can come in handy, as people nowadays are spending their time indoors. Still, they need to show up with their face into an online college class or conference meeting. So If you just woke up from a pleasant nap, or haven't washed your hair for three days, this feature will help you look like you've put in a bit of an effort.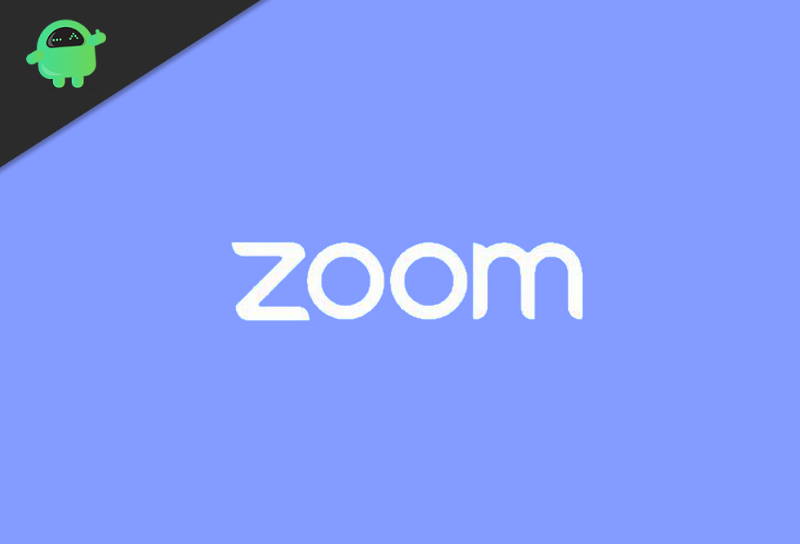 How to Look Better in Zoom Video with Touch Appearance
Let's look into how you can turn on this feature to look better in Zoom video call on your Windows, Mac, and iOS. (The Touch-up Appearance is not available for Android)
Turn on the Touch-up Appearance on Mac or Window
However, Zoom can be accessed online. If you want to explore more of its tools, you should download the Zoom desktop App. Plus, It is the easiest way to get access to Zoom's touch appearance feature.
Note: The option is available on Zoom Desktop client version 4.0 or succeeding, and the same for iOS. If you can't find the options mentioned below, I recommend updating your application and follow the steps again.
Step 1: On your desktop, open Zoom application
Step 2: Head over to the Settings in Zoom. There are two ways you can go to Settings, apply whatever suits you.
a. In your Zoom application, log in to your account. At the top right corner, you will see a setting icon, click on it.
b. Otherwise, join the meeting. You will see an arrow beside a video icon, click on it. Choose "Video Setting"
Step 3: A video setting dialog will appear, with four options.
(a) Enable HD
(b) Enable mirror effect
(c) Enable hardware acceleration
(d) Touch up my appearance
Step 4: Check on "Touch up my appearance," to display your video with a face-softening effect.
Note: The steps are the same for Mac as well as Windows
Turn on the Touch-up Appearance on iOS
Note: The option is available on Zoom App iOS version 4.0 and succeeding.
On your iPhone or iPad, open Zoom App
Head over to Settings, from the bottom right corner
You will see "Meetings" option, tap on it.
Tap the "Touch up my appearance" option. Toggle the option, and your video will be displayed with a face-softening effect.
You can play with the toggle option to display your video with and without the touch-up.
All done and set! You can now join or start a meeting without worrying about how you are going to look. The Zoom will display your video with a built-in skin-smoothing filter favored effect, that will make your face look gleaming and flawless.
Talking a bit more about the Zoom effect, The Cut pointed out that the underlying concept of the Zoom effect is used by many beauty vloggers. It gives a look that has been famed since the golden age of Hollywood. And Since then photographers attempt to mimic the look with low-budget tech hacks such as: covering the camera lens with vaseline or nylon tights.
Furthermore, the program will remember your preference. And the next you start a meeting or join one, the touch-up appearance will be on. If you ever want to turn off the feature, you can follow the same steps and uncheck the "touch up my appearance" box.