When it comes to video conferences, Zoom is the first name that comes to our mind. In the time of Coronavirus, Zoom is helping people to work from home. It is also helping many students with their education. Whatever be the reason for you to use Zoom, you don't want glitches interrupting your video calls.
Zoom has amazing features, and it's also constantly updating to be more useful for its users. Still, some users are having a problem where they are unable to see the video when they are using Zoom. If you are also facing this type of problem, then continue reading.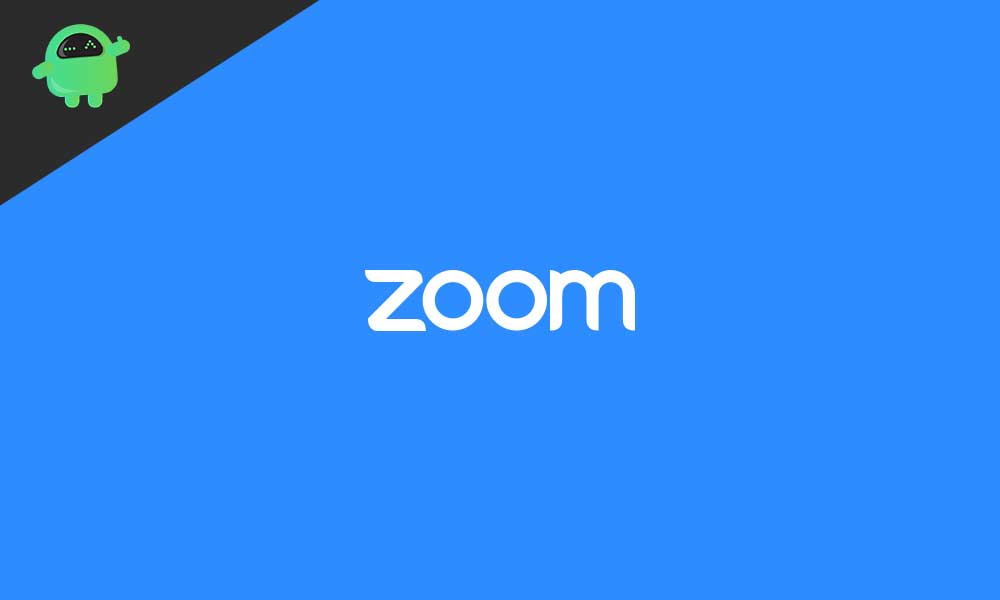 What is causing this problem?
Most of the time, the problem is not with Zoom; it is because of the Webcam of your device. Zoom is available for both Windows and Mac operating systems. You can use some easy steps to fix this issue. Other than the Webcam issue, there can also be some minor issues that you can troubleshoot by following the methods given below.
Solutions to fix Zoom video not working problem:
Method 1: Giving Permission to Zoom to use your Webcam
Sometimes, Zoom is blocked from your device to use the webcam. So, the first thing is to go to your device settings and allow Zoom the right to use the webcam.
Windows operating system users can follow these steps.
Go to the Start Menu and search for Webcam.
Click on the Choose which apps can use the camera option.
Scroll down until you find the Zoom option.
And verify if the box beside Zoom is checked.
If not, then check the box to allow Zoom the permission to use the webcam.
If you are using a Mac operating system, then follow these steps.
Go to the System Settings.
Choose the Security and Privacy option.
You have to put a password to make the changes.
Find the Camera option and make sure if the box beside Zoom is checked.
If not, then you need to check the box to allow Zoom to use the webcam.
Now verify if you can run the video camera now in your Zoom app.
Method 2: Restart your device
When any problem encounters you, you should try restarting your device. Restarting helps in fixing minor software issues that were restricting your Zoom app. Whether it is a Windows or Mac computer in which you are using Zoom, restart that device. Wait for some time and try running the video call.
Method 3: Free your camera
Zoom may have difficulty in using a camera, which is already a third-party application is using the camera of your device. So, it's smart to check if any other app is using the webcam of your device. Navigate to Settings > Privacy > Camera. And if you see any other apps like Skype running, then close the application. Now, close that window and try using Zoom again.
Method 4: Uninstall Zoom
If you are still facing problems with Zoom, then uninstall and reinstall the Zoom application from your device. To do this procedure, follow these steps.
Go to the Start Menu.
Click on the Zoom folder.
Choose the Start Zoom icon.
Right-click on it and click on the Uninstall button.
Press Ok.
Wait till the uninstalling process is complete, then restart your computer.
Then, download the Zoom application again on your computer and install it.
In case the problem continues, go to the next solution.
Method 5: Update Camera drivers
If none of those mentioned above solutions worked for you, then install the latest camera drivers on your computer. It is a simple process; you need to follow these steps given below.
Press Windows key +R.
Type "devmgmt.msc" and press OK.
The Device Manager window will open.
Find the Imaging devices option and right-click on it.
Choose the Update Driver option.
Now, choose the Search automatically for updated driver software option.
Wait until the scan for updates is complete.
If any updates are present, download it. And update your camera drivers.
Restart your computer and check the problem solved or not.
Zoom has become a necessary application without which your work is incomplete. It is a great cloud-based video calling app, which also gives you features like group messaging and conference meetings. The Zoom video not working problem is irritating, but don't worry as it is easy to solve.
If you are struggling to open the Zoom video on your device, then follow the solutions we have provided above. The solutions are simple and effective. I hope this article becomes helpful to you. If you have any queries or feedback, please write down the comment in the comment box.