People around the world are using the Zoom app, and they also face different errors while using it. We are going to look into one of the most faced errors of the Zoom meeting app. When people try to join the room sometimes, they get the error saying, "Zoom Room is not configured for this account" message. This error can occur because of different reasons. We looked into all the reasons, and now we will provide the solution to them.
Zoom meetings is a multiplatform application for cloud meetings. The Chinese app becomes popular around the world. Most of the schools, offices, and even government offices are using Zoom app services. Since Zoom is a cloud meeting platform, you do cloud meetings with up to 100 people at the same time. Zoom app is available on various platforms like android, iOS, Windows, macOS, etc.
Zoom offers HD video conference along with screen sharing and messaging. You can also send group text, images, and audio files. An option to screen share photos, web and Google Drive, Dropbox, or box files are there too. Users can host unlimited 1:1 meetings and group meetings with up to 100 people, but the free version has a 40-minute limit per meeting. You can remove this limit by purchasing a Zoom premium. Zoom premium offers three different plans, and users can choose them according to Their needs.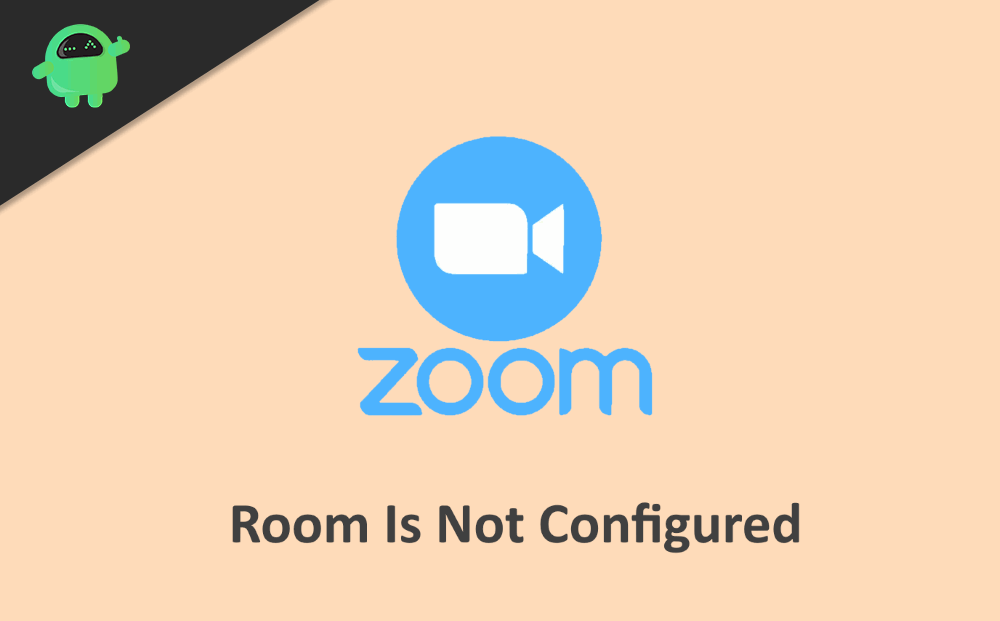 How to fix the Zoom Room is not configured for this account?
If you are a PC user and facing this error on your windows installed Computer, you may face room is not configured error. The reason for the error on your PC could be the Windows Defender firewall or The antivirus software you are using. You need to disable the Windows Defender firewall and antivirus firewall manually.
Solution 1: Disable Windows Defender firewall
First, you need to Go to search and search for windows defender after that open it. Secondly, click on the first option named Windows Firewall with advanced security. Now The third step, you need to click on the option named Allow an app or feature through windows defender firewall. Next, you need to search the Zoom room app after finding click on it and activate incoming and outgoing connection options. At last, click on save, and you are good to go.
Solution 2: Disable antivirus firewall
There is various antivirus software, and it is not possible to provide steps for all of them. Generally, all you need to do is open your antivirus software first. Secondly, search for a firewall option and then allow the Zoom app for income and outgoing connection. Now you are good to go.
Another reason for this error could be Denied permission for your account from the room Host.
Solution 3: Enable permissions for a specific account on the Zoom dashboard
To enable it first, you need to go to the "Zoom.us" website. Now after logging in, click on user management and then on role management. You have to select the account, which is having an error after selecting it to click on edit. Now check if you have all the required permissions for the account or not. If no, then give the necessary permission from there and click on save.
Solution 4: Fixing method for Zoom Mobile users
If you are a mobile user and facing this issue, then try this method to fix it. First, check if your zoom app is up-to-date. If not, then update it from PlayStore or AppStore according to your device. Now, if your zoom is still giving error, then try to reinstall the app. The third way is to force stopping the app or clearing data of the app. To do it first go to settings then application and find the Zoom app from the list. Now open it and click on force stop. Now check if it works if no, then use the same steps and click on clear data instead of force stop. You can also try enabling the permission method, as mentioned above.
Conclusion
Possible solutions for the error "Zoom Room is not configured for this account" are mentioned above. Contact the Zoom customer care. If the problem still persists, they will guide you. To connect to the customer care, you can use the Contact Us tab from the official website of Zoom.