Peacock is yet another party in the crowded streaming space. Peacock TV is the NBC streaming service that offers you most of Universal's popular shows and films. Similar to the other competitors, this platform has a free tier that provides thousands of hours of free TV and movies.
Nevertheless, if you're a fan of shows like Below Deck, you may find it lacking because that's the part of Peacock Premium and Peacock Premium Plus. The premium version offers you some additional content, but you need to spend some amount. However, many Xfinity Flex and Xfinity X1 find that it is very challenging to activate or log in using the premium account of the Peacock app.
So, that's the reason why we are here. But, in a nutshell, if we are talking about the process, then you do not need to worry about that because here, we have mentioned the easiest way to log in to the Peacock app on your Xfinity Flex and Xfinity X1. So, you just need to follow them one after the other. So, now without consuming more time, let's dive into it.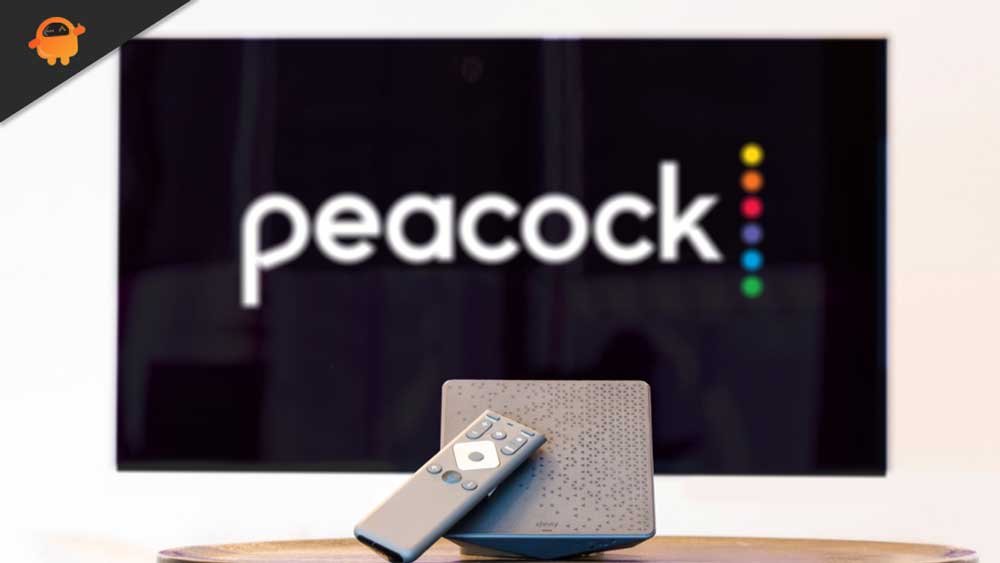 How to Activate/Login Peacock App on Xfinity Flex And Xfinity X1
As we know that Peacock TV is now available to everyone, no matter if you're a customer or not. However, in case you have Xfinity flex or Xfinity X1, you just need to use your Email I'd to login into it. Well, using Peacock, you'll never be bored because it has more than 15,000 hours of content with a number of movies, shows, cartoons, etc. But, in case you want to watch your content with a completely ad-free experience, then you must have to upgrade your account to premium plus. Anyway, let's take a look at the steps and check out how you will activate or log in Peacock app on Xfinity Flex and Xfinity X1.
#1 Step: Get The App
Before, login you need to have the right application installed on your Xfinity device. So, to do so, follow the steps that we have mentioned here:
First of all, using your Xfinity Voice Remote, press the

Xfinity

button.

After that, go to the

Apps

menu by pressing the

right arrow.

Then, again press the

arrow

buttons to get Peacock.
#2 Step: Create Your Peacock Login
Now, once you have the right application to use, you must have to log in with your Peacock account. But, in case you don't have an account, you need to create one. Meanwhile, these steps will help you create a Peacock account:
To start with, you'll have to use your email address. So, you'll need to enter your email I'd. Also, if you want, then you can use the option

Activate on Your Phone,

whichever you want.

Then, hit the

OK

on X1 or Flex and start typing your email address. After that, your Comcast email I'd come up with. So, press the

Ok

button to select it. Alternatively, you can press the

down arrow

and choose the

Enter new email

option in order to use a different one.

After that, in order to enter a new email address, use the

arrow

buttons of the keyboard that appears on the screen using your remote. Then, use the

arrow down

button to

Continue

and hit the

OK

button.

That's it. Now, a confirmation window will pop-ups and say that you've got access to Peacock Premium. After that, it will take you to the

Peacock's

home screen. In addition, it will show a window that asks you that

Do you want to share your Peacock watch history?

Now, choose the

Allow Peacock to share

. This will make your work easier to jump back into a movie that you have been watching before. However, not only that, but it will also suggest to you the programs based on your interest.
That's it. Now, if, for some reason, you don't want to share your watch history, then go to the Settings. After that, navigate to the Privacy option and then click on the Third-party app watch history and select the Don't allow Peacock to share option.
#3 Step: Peacock App Who's Watching Screen (Profiles)
Now, once you have logged in to your Peacock account on your Xfinity Flex or X1, now you need to select who's watch screen, or we say profiles. Here you can add your other family members so that they can watch movies or shows of their interest without using your personal account. So, here are the steps to do so:
Firstly, after the login is successful, the Who's Watching screen will appear. So, you need to select

New Profile

to create a profile.

You can select your avatar using the left-right arrow key from your voice remote.

Now, it will ask you a few questions, so click on

the Yes, No, or Skip

option based on your need.

After that, enter a profile name and hit the

Done

button.

Now, again

Who's watching

the screen will appear. So, you can now select your profile to proceed further to enjoy your favorite TV shows, movies, etc.
Also Read: Fix: Xfinity Flex HBO Max Not Working
From Author's Desk
It is a very popular streaming service worldwide. However, in case you like NBC Universal's popular shows and films, then definitely try this out. But, first, try the free version and further if you liked them, then go for the premium plus subscription to enjoy other premium content.
So, that's all from our side on how to activate/login to the Peacock app on Xfinity Flex and Xfinity X1. We hope this guide has helped you. However, in case you are still not able to activate your account, let us know in the comment section. Our team will help you further doing so.