Xfinity Flex, if you don't want to pay a high cable bill, you must get the Flex. It comes with the voice remote still getting used to on-demand. But as you can see, that's the home screen, not bad, but I guess you got to subscribe to Netflix or HBO max-like things. The Xfinity Flex is Xfinity's version of a streaming device.
Unfortunately, many users reported that the Xfinity Flex HBO Max is not working for the past couple of weeks. However, this is not the first time Xfinity Flex going through criticism, as before, they are also criticized due to various issues, like crashing, freezing, black screen, etc.
Meanwhile, after brainstorming with this error, our team found out some tricks using which you can easily fix this issue. So, in case you are also getting frustrated with the Xfinity Flex HBO Max is not working issue, then make sure to follow this guide till the end. Therefore, now let's get started with this and check if these tricks work in your case.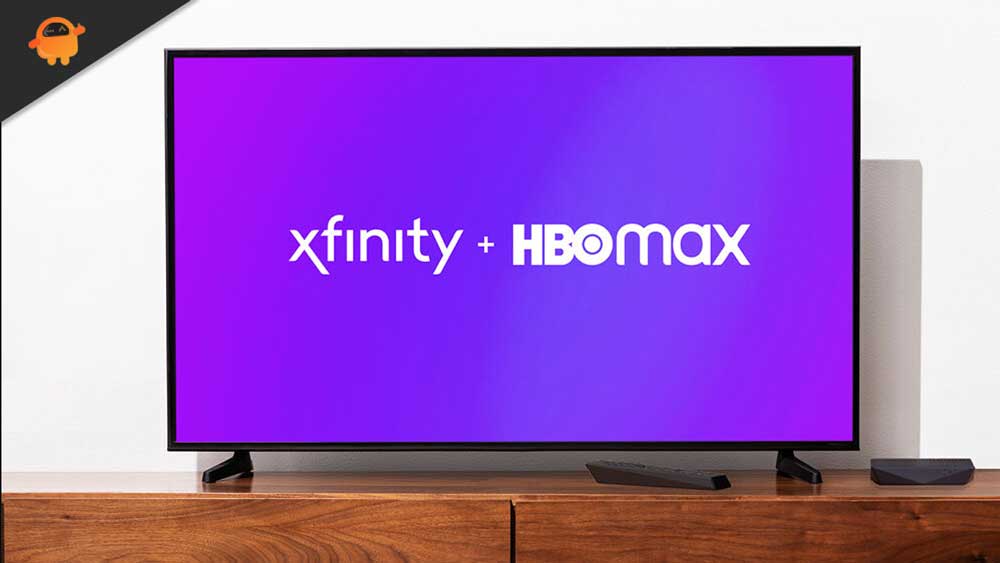 How To Fix Xfinity Flex HBO Max Not Working
So, if you are here to find some fixes that will effectively help you fix if the Xfinity Flex HBO Max is not working issue. Then, here are some fixes that will surely help you out in fixing this particular issue. So, let's get started with it.
Method 1: Reboot Your Device
As always, we recommend you reboot your device first as it may be possible that due to some temporary cache file or bugs occurring in your device, which prevents it from running things properly. So, by rebooting your device, the system will clear all these types of files by removing them and giving the machine a new rebirth to perform well.
Also, we suggest you not just reboot your device; instead, you can power cycle it. But, keep in mind after unplugging the wires, do not plug it immediately. Yes, you need to wait for at least 30-40 seconds. After that, check if the issue gets resolved or not.
Method 2: Change DNS Settings Of Your TV
If by just rebooting your device, the issue won't get fixed, then it is possible that the HBO servers block you due to your IP address, and in that case, you have to change your DNS settings and use Google's IP address instead.
However, many users previously found this fix really helpful when the same error occurs with Netflix on the Xfinity Flex Streaming device. Therefore, you can also try this out. Well, don't worry in case you don't know how to do this, simply follow the steps given below:
First of all, press the

Menu

button using the Remote.

Then, select the

Network

option and navigate to the

Network Status

.

Now, tap on the

IP Settings

and hover over to the

DNS Settings

option.

After that, select the option

Enter Manually

and input your DNS address:
Primary DNS: 8.8.8.8

Secondary DNS: 8.8.4.4
That's it. Now, you'll notice that the HBO Max again started working on your Xfinity Flex streaming device like magic. But, in case you have still encountered the same issue, then don't get panic! We have more fixes for you further in this guide. So, let's read them.
Method 3: Check Your Internet Connection
Did you check if your internet is working properly or not? If not, then we recommend you check the speed of your connection. However, if you find that your router or WiFi won't provide you good speed, you need to contact the ISP provider and ask them to fix the issue ASAP! You can use the Ookla speed tester website to check your connection speed. So, follow the given link to reach there using your browser.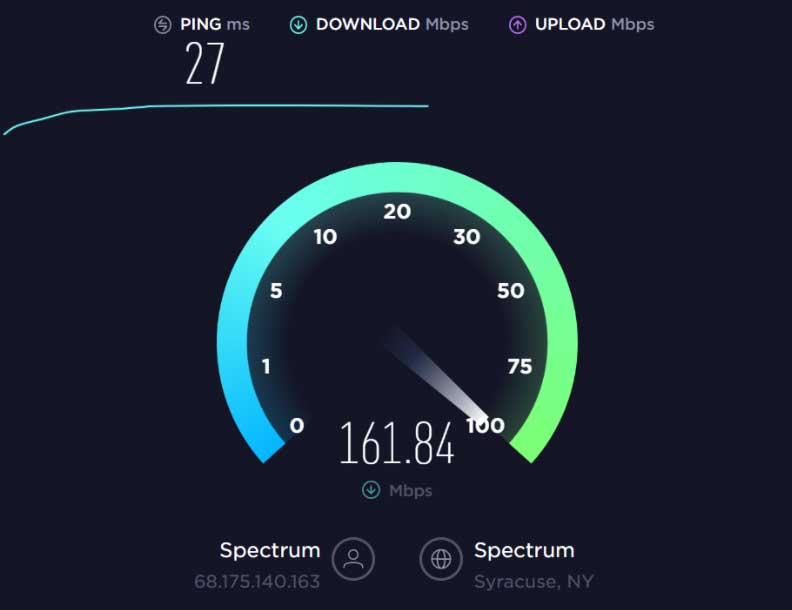 Method 4: Power Cycle Your Router
In case you have checked and found that your internet connection is down or seems to be connected, but the apps aren't working properly, then the problem may lie on your network hardware.
So, it is proven that by power-cycling the router or modem, this issue gets resolved like magic. Therefore, you should also try this out. So, here are the guidelines that you need to follow while rebooting a router or modem:
Unplug the router and modem simultaneously.

Wait for a minimum of 30 seconds.

Then, first, plug the modem back in.

Wait for another 60 seconds.

Then, plug the router back in.

Now, you have to wait for a few minutes before checking the connection speed by following the above method.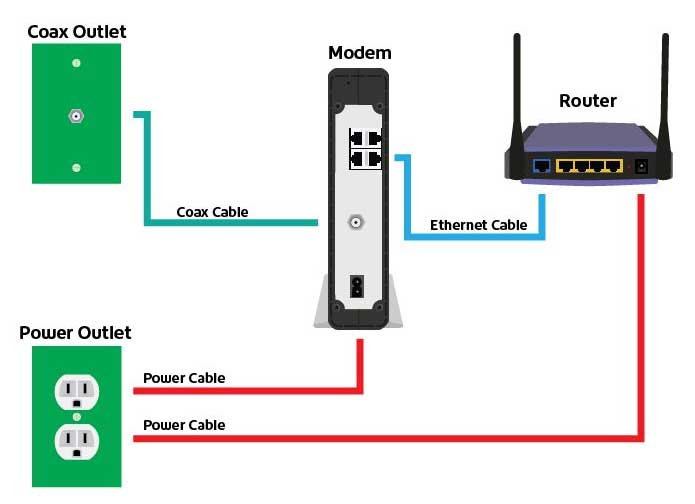 If your internet again starts working, then you'll see that the HBO max again started working properly. But, in case the internet starts working; still, the HBO Max is not working properly, then it's not a network issue. Don't worry! We still have some fixes that may help you.
Method 5: Update Your HBO Max Application
It might be possible that there is a new patch update available for your HBO Max app. So, you can simply check for it on your device. However, in case you find something that you need to update, immediately download and install it.
Most of the time, we ignore the software updates as we think that this won't have anything to do with the performance, but that's not the truth. If the developer brings some updates, this means previously; the app contains some bugs or glitches that may affect its performance.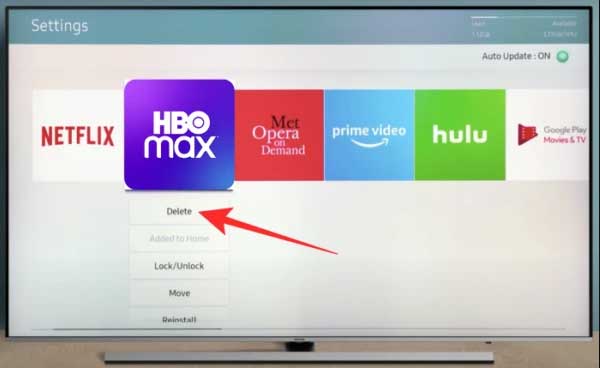 Method 6: Clear Cache Data
Still, find no luck? Don't worry! You can try clearing the cache data and other temporary files that are causing this kind of issue. However, this method has the potential that can fix if the HBO Max is not working on your Xfinity Flex Streaming device.
Method 7: Reinstall The App on Your Xfinity FlexBox
If the six fixes mentioned earlier won't work for you, then it is the last option that may help you. But, for this, you need to first completely uninstall the application from your device and then reinstall it.
However, before reinstalling it, make sure to reboot your device once and then start installing. This will make sure that no relics are remaining for the app.
From Author's Desk
So, that's all from our side on how to fix if the Xfinity Flex HBO Max is not working. We hope this article helped you fix the issue. But, in case you are still facing the same issue, we suggest you contact the support team and tell them about this. They will surely help you to get rid of this situation. Also, if you like this guide and want to appreciate our work, then do use our comment section.