You just opened HBO Max to watch a new or a favorite movie or episode of a TV show with closed captions or subtitles. It's quite handy to have CC or subtitles on board as it helps you understand what the characters are talking about if you aren't a native English speaker. Plus, it gives a great level of understanding while watching a foreign movie such as the popular South Korean movies because let's face it, the majority of people don't speak Korean.
Now that the premise is set, let's say you are just starting a new movie or episode with CC or subtitles enabled. Usually, subtitles are displayed on the screen at the time the dialogue is delivered. However, captions out of sync can literally throw you off guard. It could be anything from a delayed subtitle or the closed captions appearing even before the said dialogue is delivered. This is what HBO Max users are reporting i.e. the subtitles aren't working or the captions out of sync error.
The question is, how do you go about resolving this issue? Here's more about the issue and the fix to use.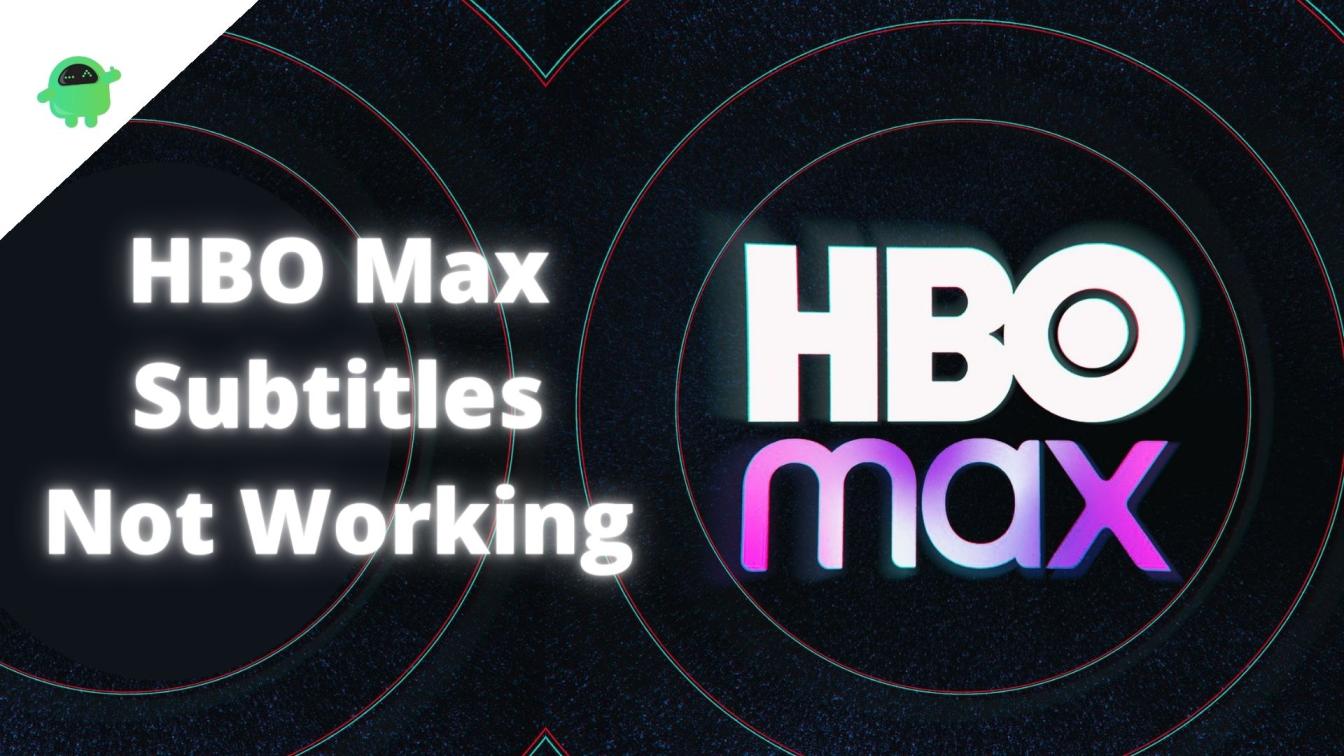 Types of HBO Max Subtitles Not Working or Captions Out of Sync issues
Let's have a look at the types of captions out of sync issues that you might come across on the platform.
The subtitles are unavailable.
Subtitles appear with a slight delay.
Subtitles don't appear when watching the video.
Captions are unreadable.
HBO Max app crashes when CC is enabled.
Captions out of sync relative to the audio.
How To Fix HBO Max Subtitles Not Working or Captions Out of Sync Error?
Method #1: Restart & Reload
Captions or subtitles on the HBO Max app/website can't seem to be working? Well, simply restart or reload and that's how simple it is to fix this issue on some if not all the devices. Both the app and the website version of HBO Max uses resources both on the streaming device and the servers and may introduce bugs or glitches at some point in time.
Turns out simply restarting the HBO Max app or reloading the HBO Max website if you are on a web version can resolve the issues even if the portal wasn't loaded correctly the first time around. Restart/reload does end the previous instance and commences a new one offering a newer start and thus, no previously encountered bugs should follow.
For Android & iOS
On your smartphone, there's a simple restart method available.
Exit the app by going to the home screen.
Go to Recent Apps / App Switcher and you should find an instance of HBO Max.
You can swipe up to end.
Simply open the HBO Max app as you would and that's all.
For Web
On the web, you just have to reload the page using Ctrl+R on Windows and Command+R on macOS.
You can also use the "Reload" button on the respective browser and it's done.
Method #2: HBO Max Server Status
Next up, you need to check out the HBO Max server status. Available on DownDetector, you can find out if the subtitle not working or the captions out of sync issue that you are struggling with is localized to you or the region or all HBO Max users are dealing with it. In case this is a server issue, you can notify HBO Max although they already know it and are working towards getting the servers up and running. If it's not the server, check for other methods.
Method #3: Check your internet connection
HBO Max is an on-demand streaming service which means it needs a stable and reliable internet connection to get the audio, video, menu, subtitles, and all other services. If the internet connection is not stable or if it's slow, you will face issues with downloading some content. Here, it's likely the captions/subtitles as you are struggling with it.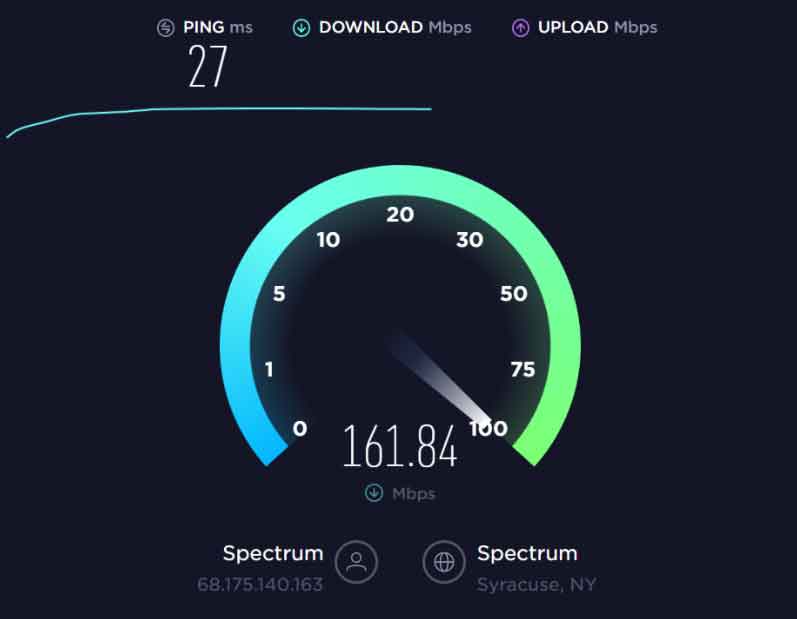 To verify, go to Ookla Speedtest or Fast.com to verify uplink and downlink, ping, and other information. Apart from that, you need to reset the Wi-Fi router and check whether it was some issue with the router itself. As usual, since there are many devices involved in delivering HBO Max content to you, any affected link can cause issues. Proceed if you haven't been able to resolve the issue yet.
Method #4: Sign Out & Sign In
Temporary issues on HBO Max can cause a series of problems on the app or the website. If you are struggling with HBO Max, signing out of the account and signing back in can essentially resolve the issue. It is a general fix that makes sure all the temporary files are gone and goes along with it ar the bugs and glitches.
On Web
First up, open HBO Max on the website where you are logged in.
Go to the top-right corner and proceed to Profile.
Proceed to Manage Devices >> Sign All Devices Out. You can even use the Sign Out option against each device in case you want to keep some devices paired up.
On App
Open the HBO Max app on your phone.
Go to Profile >> hit the cog icon, and proceed to Manage Devices.
Tap on the giant "Sign All Devices Out" and that's about it.
Method #5: Finding your way through VPNs
VPNs or Virtual Private Networks are the finest way to tunnel the data being transferred between the user and the app/website in use. VPNs prevent prying eyes from looking into your IP address and activities VPNs are used on apps heavily including HBO Max which is surprisingly available in limited countries and thus, the use of VPN is more on HBO Max.
VPN services use a shared IP that allows you to stream content on sites where the servers assume you are from another country. However, it's easy to detect since these are shared IP addresses. Thus, HBO Max and other services may block your IP address from accessing the services. However, with dedicated VPN IP addresses, you can easily bypass such situations. Another possible workaround is to use an HBO Max-specific server that isn't blacklisted.
According to experts, shutting down VPN and turning it back ON assigns you a fresh IP address that is likely not blacklisted. Also, keep note that using inferior or free VPNs comes with its cons including aggressive ads, no protection against hackers as well as an unstable network which is something that might be causing subtitles not working issue to begin with.
Method $6: Clear browser cache
This is a simple method wherein you are required to clear browser cache and that's all. There's no rocket science involved here. Doing so will speed up content delivery, load time, as well as fix any temporary issues you might be having, and thus, it is something you must give a try. Here's how you can clear the browser cache if you are using HBO Max on the browser.
Open the browser you use. I use Google Chrome and Edge.
Go to More Options >> Settings >> Privacy and Security.
Proceed to the "Clear Browsing Data" settings.
Next up, checkmark all the given assets except passwords in case you tend to forget them often.
Hit the "Clear Data" button and it is gone.
Method #7: Clear App Cache
Cache files are overwritten over and over again. There's no doubt it could fail something and although the system handles it most of the time, sometimes you just have to clear it to fix temporary issues such as the HBO Max subtitle not working issue. Here's how you can do it
On Android, go to Settings >> Apps and search for "HBO Max".
Next up, go to its Storage and hit both buttons "Clear Data" and "Clear Cache".
Finally, you were able to clear the cache. Open the app and check if everything is working fine or not.
When it comes to iOS, there's no option to delete the cache although you can uninstall the app. Since all the data is stored on your profile on the server, there's no risk of any data loss but only the login credentials in case you tend to forget passwords.
Method #8: Update the app
Captions out of sync error or anything that offsets subtitles from the audiovisual content is unsettling for sure. One of the underlying reasons why you could be facing the issue with the HBO Max app is if the app was outdated. Turns out here's how you can fix it.
Go to Play Store on your Android / App Store on your iOS device
Go to My Apps & Games on Android / Profile icon on your iOS.
Check out the list of apps you have installed and search for HBO Max.
If there's an "Update" button against the app, it means the HBO Max app has a pending update that you need to complete.
Hit the "Update" button and that's all.
Method #9: Use on another network
An unstable or poor network can cause issues and that is why I have listed it here to verify the claims. You need to change the network i.e. from Wi-Fi to mobile data or from Verizon to AT&T and verify whether doing so does makes the subtitles not working issue vanish or not.
Method #10: Use on another device
It's not just the network settings or the ones on the HBO Max app but there are many other settings that if you tweak, can cause issues with the usual working of any app. Here, the idea is to check whether the settings you must have intentionally or unintentionally changed on your device may have affected the subtitles or the captions from working on your primary device normally.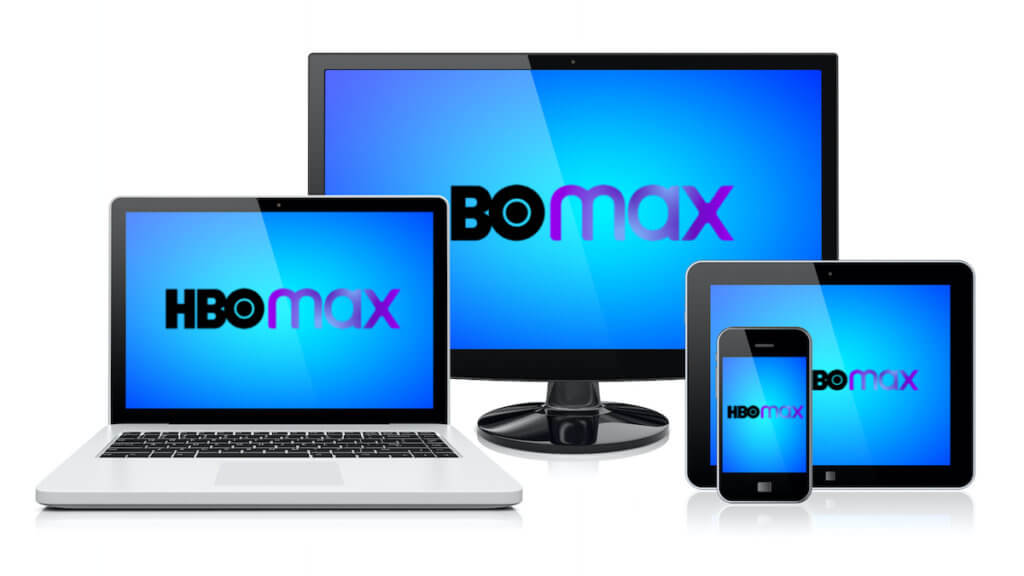 Simply use the same login credentials as you would on a new device. If everything works out, there's something wrong with your primary device itself. It could be anything from changed settings to malware. If HBO Max subtitles not working issue is on another device as well, it's the app to be blamed.
Method #11: Use on incognito
You have used incognito before, right? It is a masked-up version of the browser tabs that prevent any cache, history, activities you do online to be recorded in some sense. You can use this feature to check whether HBO Max runs properly with the captions or subtitles working or not.
Safari, Microsoft Edge & Google Chrome: Ctrl+Shift+N (Windows); Command+Shift+N (macOS); Options >> New Incognito Tab (iOS/Android)
Mozilla Firefox: Ctrl+Shift+P (Windows); Command+Shift+P (macOS)
Method #12: Reinstall the app
As simple as it may sound but reinstalling an app after uninstalling it can work wonders. Since uninstalling the app gets rid of cache and other temporary files, you are basically installing a fresh app that shouldn't have any corrupted files or bugs causing the subtitles not working or captions out of sync issue. Uninstalling an app may be different on what OS you are using but takes a few seconds to do it.
Once you have uninstalled the app, reboot the device and then, reinstall the HBO Max app and check whether this resolves the problem or not.
Method #13: Report it to HBO Max Support
This is undoubtedly the final resort. Seems like HBO Max is facing an issue rendering subtitles and captions in-sync with the video and that is unsettling. You tried everything from fixing the internet speed, network, updating the app, clearing browser cache and app cache, and even cross-checking on other devices and networks but to no avail.
Reporting the issue remains a viable option as there's a higher probability of getting a resolution. There are many channels you can report to such as HBO Max Help, HBO Max Twitter, HBO Max Subreddit, and so on.
Wrapping Up
And that's the end of the guide on how to fix the HBO Max subtitle not working or captions out of sync issue. Do let us know what triggered the problem and how you were able to fix it using the aforementioned troubleshooting methods.