HBO Max is an online-based video streaming platform, and they have thousands and thousands of movies to choose from than what Disney+ has. In addition, they also have a section dedicated to Looney Tunes, which is one of my favorite sections of the bunch. HBO Max is a big bird in this streaming market. They deeply understand how well all of the ventures play together will have a lot to do with how well consumers get it.
Anyway, we are not here to show you the goodness of the HBO Max service. Yes, today, we are here to help those who are getting the HBO Max connection is not a secure or private error on Chrome. So, now let's move towards the guide and check out how you will fix if the connection is not secure or private on Google Chrome.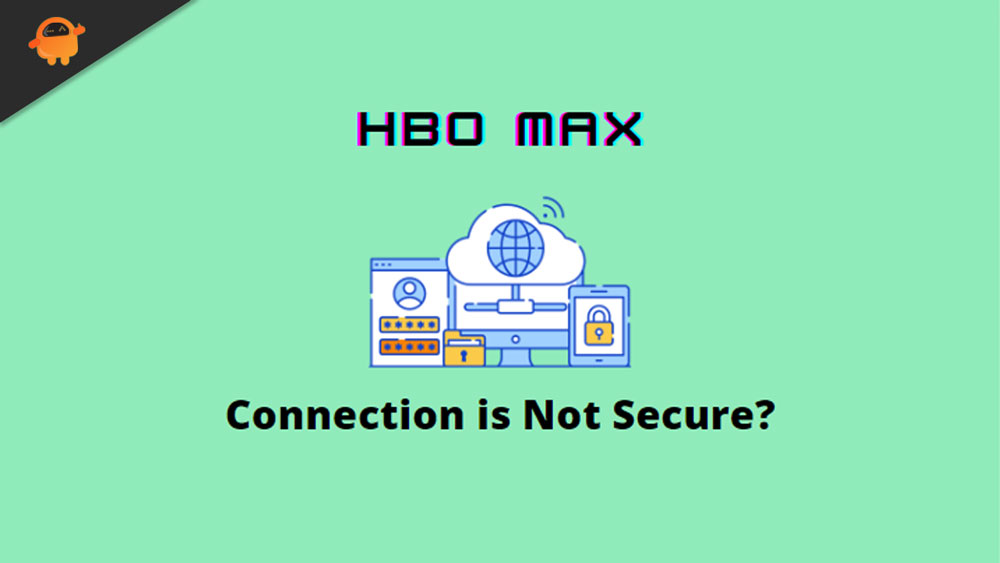 How To Fix HBO Max Connection Not Secure or Private on Chrome
It is not a very challenging task to fix the HBO Max connection not secure or private on Chrome error. However, you can fix it by performing or following a few simple methods that we have mentioned below. So, in case you are also suffering from this issue, then make sure to read the guide till the end:
Fix 1: Restart Your Chrome Browser
If before the HBO Max is working fine on your Chrome browser and now suddenly started showing this issue even if you didn't make any changes. Then, we suggest you restart your browser once and then check again if the issue gets fixed or not.
However, if the issue is still there, then I'll suggest you reboot your laptop or PC once, then again launch the Chrome browser and try playing the content on the HBO Max website to check if the not a secure or private connection error gets fixed or not.
Fix 2: Check The Date & Time
Sometimes, it generally happens that we ignore, but our system's wrong date & time become the culprit for this type of error. So, it is very important to check if the date & time are correct on your device.
I have noticed that on the Reddit forum, many users claim that they have successfully fixed this error after correcting their system's date and time. Therefore, you should also do the same and let us know if this method helps you fix the not secure connection error on Chrome while using the HBO Max website.
Fix 3: Try Incognito Mode
Did you try checking the HBO Max website on your Chrome browser Incognito mode? Well, if not, then you must open the Incognito mode and try accessing the same content that you are trying to watch on normal mode. However, you are able to watch the content on incognito mode. Then there are chances that your Chrome browser permissions may get corrupted. So, to fix this, you need to follow the next method.
Fix 4: Reset Permissions
If your current permission settings get corrupted, then only you will get this kind of error. So, to fix this, you need to reset the permission of your Chrome browser for the HBO max website. So, to do this, follow the needy steps mentioned below:
Firstly, turn on your Windows or Mac computer and open Chrome.

Then, click the

More Settings

option from the top of the window.

After that, tap on the

Site settings

under the Privacy and security.

Now, from the list, click on the

play.hbomax.com

and hit the

reset permissions

button.

That's it. Now try loading the content and check if you are now able to watch it or still get the connection error.
Fix 5: Clear Browser Cache Data
If nothing helps, then clearing the browser cache data will also help you to fix this issue. This issue generally occurs when the cache data that our system stored so that you do not have to wait until when next time you open or visit that page on that device gets corrupted or damaged. So, in that case, except clearing the cache file, you do not have anything to do. So, do it and check if it helps you fix the error or not.
Fix 6: Try Clearing the SSL State on Your Computer
Many users reported that after clearing the SSL state on your computer, the connection is not secure, or private error gets fixed. Therefore, you should also try this out. However, to do so, here are the steps that you need to follow:
First of all, open Google Chrome, navigate to the three vertical dots, and click on the Settings from the drop-down menu.

After that, tap on the

Show Advanced Settings

.

Then, select the

Change Proxy Settings

located under the

Network

. This will open the Internet Properties dialog box.

After that, hover to the

Content

tab and click on the

Clear SSL State.

Now, hit the

Ok

button and close the Chrome browser. Then, again open it to check if the issue gets fixed or not.
Fix 7: Reinstall Chrome Browser
In a very unfortunate situation, if the issue won't get fixed, then there isn't any other option other than reinstalling the Chrome browser. Reinstalling the Chrome browser not only fixes the HBO Max connection is not a secure or private error on Chrome but also fixes any other issue that is occurring on your browser.
But, don't forget to uninstall the existing application before installing it on your PC. Once done, make sure to check if the issue gets fixed or not. Now, most probably, the issue will automatically get resolved.
Fix 8: Reach Out Help Desk
Are you still getting the same error? Don't get panic! We recommend you reach out to the help desk and complain about this error. The official support team will surely come up with some great fixes that will help you fix this issue.
However, if it is not possible to fix the issue from your side, they will register this as a severe issue and fix it on their next patch update as soon as possible.
From Author's Desk
So, that's all on how to fix the HBO Max is not a secure or private error on Chrome. We hope the above-mentioned methods worked for you. Meanwhile, if you need more information regarding this topic, comment below. Also, let us know if you have any further suggestions for us.