Remember "Justice League: Snyder Cut"? It was released exclusively on HBO Max. Unlike Netflix which is available worldwide, HBO Max is an on-demand service with great content but available in some countries. It is a hub of entertainment with shows and movies from HBO. If you are fortunate enough to have HBO Max in your country, you should be proud, to be honest.
Turns out the grass looks greener on the other side of the fence. Even if you have HBO Max in your region, some users have reported they get HBO Max login not working error or they aren't able to sign in. Without logging in, you won't be able to do anything on HBO Max apart from staring at the app logo. So Why is it happening? And How to fix it? & how to use HBO Max in Space? Two of the three questions will be answered here.
Why is my HBO Max login not working?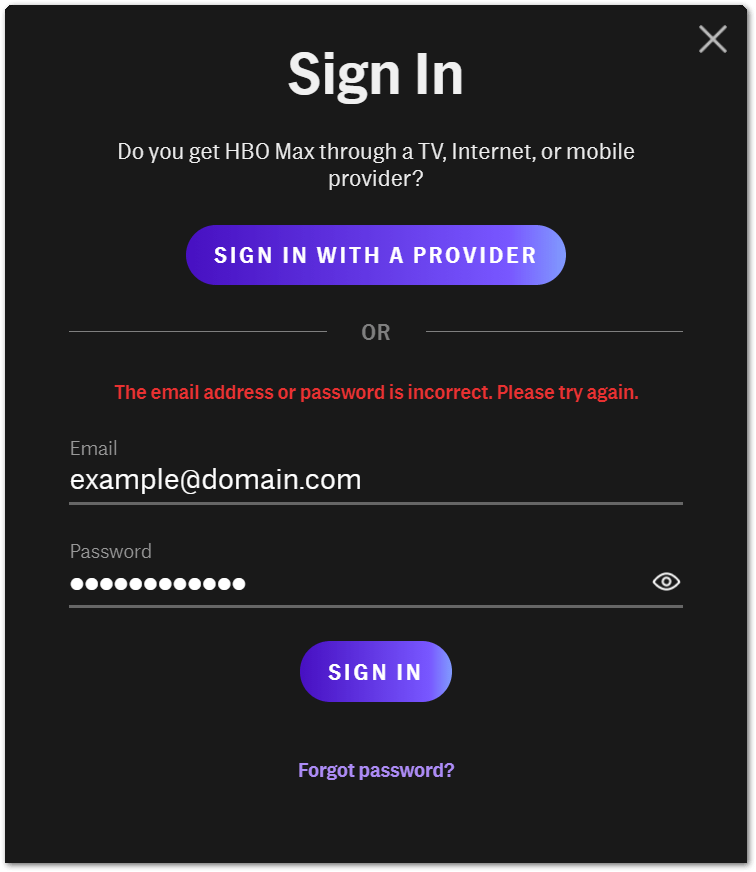 The other day, you were about to watch a movie on HBO Max on your Android, iOS, Windows, macOS, any console or set-top or smart TV, and realized that there's an error message signing in. It says "The email address or password is incorrect. Please try again". Even if you enter the right login credentials, HBO Max won't budge. Depending upon what device you are using, some users may see a "Post Data" error or "Service Error".
This could be anything from a server outage on the HBO Max's side to or software glitch on your device. It could be an issue with the VPN you are using and so on. Thus, here's a list of all the troubleshooting methods that you can use to fix the HBO Max login not working issue so do check it out.
How To Fix HBO Max Login Not Working Issue?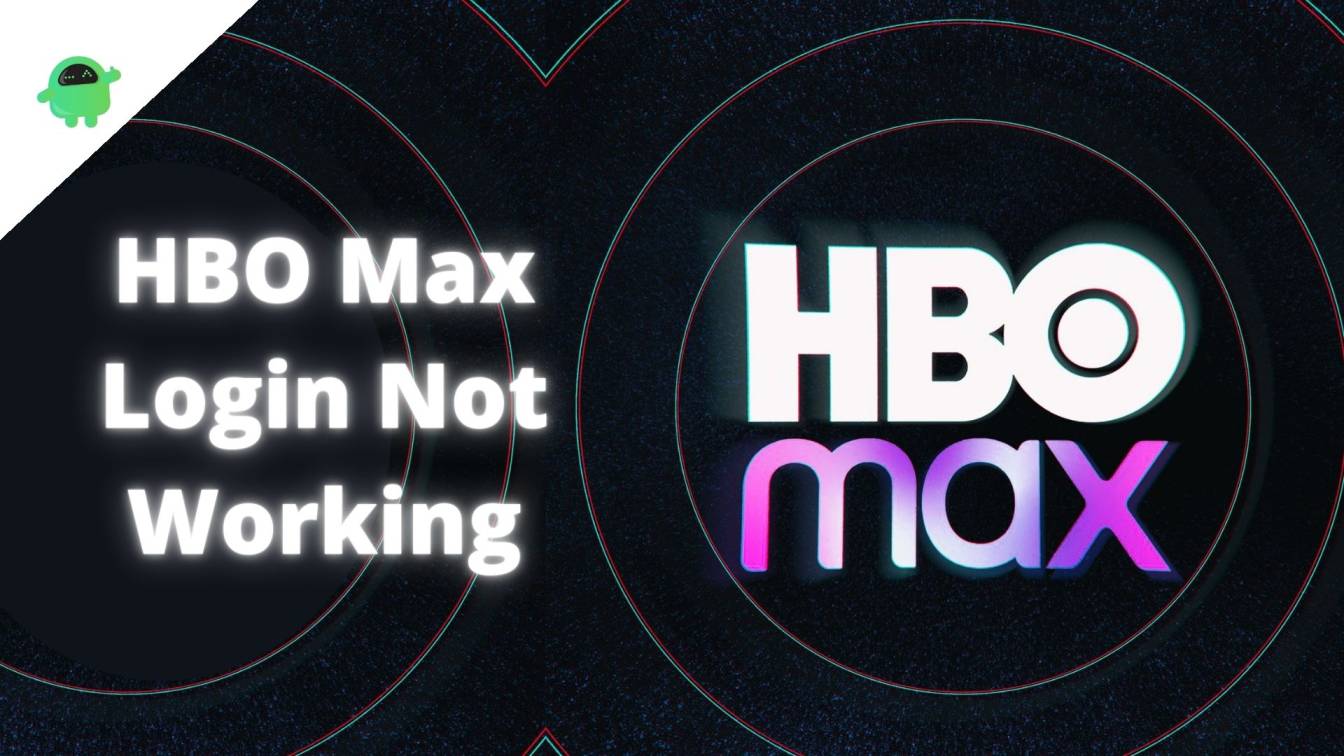 Method #1: Are you using the right credentials
If you don't remember the login credentials, you can't blatantly blame HBO Max for the error. Passwords can be case sensitive so if your password has a capital letter and you use a small letter, it won't work. Check if you are using the right credentials.
If you don't remember the password, you can always use the "Forgot Password" option to get a link to reset the password on HBO Max. Saving the password and using autofill on your device can save you from the hassle of remembering it. However, in case if you want to use HBO Max on other devices, you will have trouble recalling the password so that's a dilemma.
Method #2: Check out the HBO Max Servers
HBO Max is an on-demand service that uses servers to store all the content and streams it whenever and wherever requested. HBO Max already has a huge userbase and more are joining every day. This means although the server scales dynamically, it may fail to provide access to all the users in case of a sudden spike or exponential drop in the number of users accessing it.
Apart from that, it could be something as simple as maintenance or upgrade or if your system encountered unexpected problems when reaching out to HBO Max servers such as during signing in. HBO Server Status informs you if there's a large-scale breakout somewhere so that you can tell if it's just you or other users facing the same issue. Note that the issue was regional, local, or global and takes a few hours at max to resolve. It doesn't take a rocket science degree to confirm it as well. Check out DownDetector here for real-time status.
Method #3: Restart or Refresh App
If you aren't aware of this method, I would ask why? A quick restart or refresh will release all the resources allocated to HBO Max and tend to clear cache, temporary files, and others. When you are having some issues with the app or web version, simply restarting the app or refreshing the page on its web version can do wonders.
This method works for temporary glitches and bugs so why don't you try it as well. Here's how it works on different interfaces.
Restart app
If you are using an iOS or Android device, the process is somewhat similar. You can go to the home screen, switch to App Switcher or Recent Apps, and swipe up (or down) to end the app's instance. Simply relaunch the app to check whether this method worked or not.
On Browser
If you are using a web version on any browser, simply "Reload" or "Refresh" can do the needful. You can even put down the browser, wait for a few minutes before relaunching it. Check if the HBO Max login not working problem is gone or not.
Method #4: Reset Your Password
You are getting a "The email address or password is incorrect. Please try again" error. What do you do? Hey, you can try resetting the password to check whether using this troubleshooting strategy works in your case or not. Here's how it's gonna go.
First up, go to HBO Max (app or web).
Attempt Sign In for the last time.
If the error shows up, tap on "Forget Password".
You will be prompt to enter the "Email Address" associated with your account to feed in and press "Submit".
You should get an email from HBO Max with the instructions on how you can reset the password.
Once you have changed the password, check if re-login on the system works or not.
Method #5: Restart the device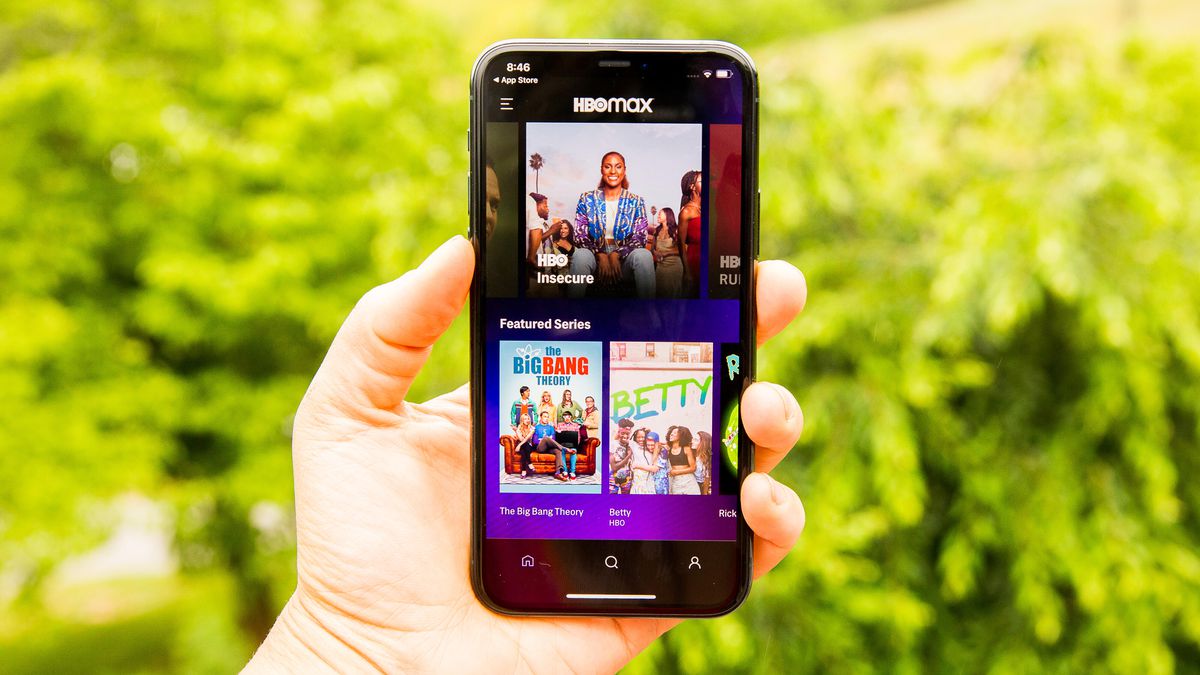 If you are using HBO Max on your Android or iOS or macOS or Windows OS and facing this issue, you can put your device on a quick power cycle as it is likely to do the trick.
The idea behind restarting streaming devices remains the same as "Method #4". You can basically clear temporary files, cache files, and all the resources allocated to HBO Max. In fact, with a system reboot, you are actually clearing cache files and resources allocated to all apps and processes in the background and foreground. This should have better results.
Different smartphones have different methods to restart them. Here's a quick snippet.
For Android
Press the power button for a bit to get a pop-up carrying option.
Select "Restart".
For iOS
Press the Power button for a bit till a slider appears.
Tap on the slide's button on the left end and slide it to the right to power off.
Finally, press the power button for a few seconds and the iPhone will automatically turn on.
For Windows
Go to the Start Menu and tap on the "Power" option and select "Restart".
For macOS
Press Option + Command + Power buttons simultaneously for 15-20 seconds for a forced reboot.
Other Streaming Devices
Be it any Smart TV or console or Chromecast or other streaming devices where you can get HBO Max, you can restart these hardware streaming devices as well. To put it simply, you can turn off the TV. You can unplug the streaming device and wait for a few minutes before connecting it and check if this method works or not.
Method #6: Check your internet connection
The next thing to verify about verifying the HBO Max working or not is to check the internet connection. If it's unstable or the internet speed isn't strong enough, you may face issues with login and streaming content.
Go to Fast.com or check out Ookla Speedtest to verify the same. You can restart the router or use various other tricks to find a fix. Getting the streaming device near the router/modem can help get a better signal while using an amplifier that serves the same purpose but on a wider region.
Method #7: Update the app
Assuming that you are likely using HBO Max on your phone as an app, it requires frequent updates now and then to keep it free from bugs and glitches. Here's how you can do it.
For Android
First up, go to Google Play Store and search for "HBO Max".
Alternatively
You can check our "My Apps & Games" or "Manage apps & devices" and search for "HBO Max".
Next up, "Update" on HBO Max.
For iOS
On iOS devices, go to the App Store.
Tap on the "Profile" icon and search for "HBO Max" and press the "Update" button and that's all you can do.
For Smart TV
On Smart TVs, you should be able to update the HBO Max app as well. Depending upon the make and model, the procedure might differ but at the end of the day, you should be able to update HBO Max on your Smart TV in a few minutes assuming that it is connected to the internet.
Method #8: Change VPN location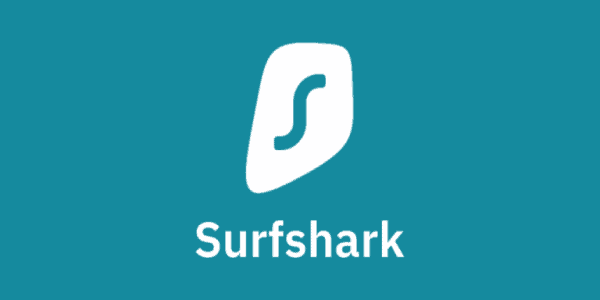 If you are using VPN (or Virtual Private Network) which is something of a requirement on HBO Max (which isn't available in many regions), you may need to reconsider. I am talking about changing the VPN location to kick-start the app/website on your device. This means if you are using US Server #1 on your VPN (or New York), check out another location in the U.S. (such as Los Angeles or US Server #2).
Changing location unlocks many restrictions. It's quite possible that the HBO Max Login Not Working Issue that you were facing was because of the incorrect U.S location. Changing the server can help fix the issue.
Method #9: Clear Cache
This applies to apps and websites as well although the process widely differs. Apparently, clearing app cache (on Android) as well as cache on browsers can help resolve any issue related to the HBO Max such as the login not working issue you are facing right now.
Android smartphones give you access to cache files via Settings >> Apps >> HBO Max >> Storage >> Clear Cache. On the other hand, iOS devices don't have such privilege and instead rely on uninstalling and reinstalling the app from scratch. Since all the data on the app is stored on your account, deleting an app won't cause any data loss.
Browsers such as Google Chrome, Mozilla Firefox, Microsoft Edge, Safari (and in fact all) browsers have options to clear browsing data that clear cache files as a whole. You should be able to resolve the login not working issue using this method.
Method #10: Report the problem
You do get customer support with HBO Max. You can consume it with details on how to fix certain issues using its help center. HBO Max customer support should be able to help you fix the problem.
Conclusion
That's the warp on this guide on how to fix the HBO Max Login Not Working issue. If you are facing any kind of problem when signing in, these troubleshooting strategies can help.