If you remember, android 12 bring a lot of feature to Google Android phones. If you are a skinned Android user, like OneUI, MIUI then you will not find them very interesting. But for people who use stock Android UI, these are vital. One such feature is the ability to capture lengthy screenshots and additional screenshot options. This feature allows you to take scrolling screenshots of your phone, allowing you to capture a lengthy picture.
For this, you just have to take a screenshot and quickly tap on the capture more icon. This will allow you to scroll the screen and take a full screenshot of your screen. But recently, some people have found that there is an issue with this feature, and the Capture more icon is missing or screenshots are not working after the Android 12 update. So here in this article, we are listing down the possible reasons that solutions for you to overcome this issue.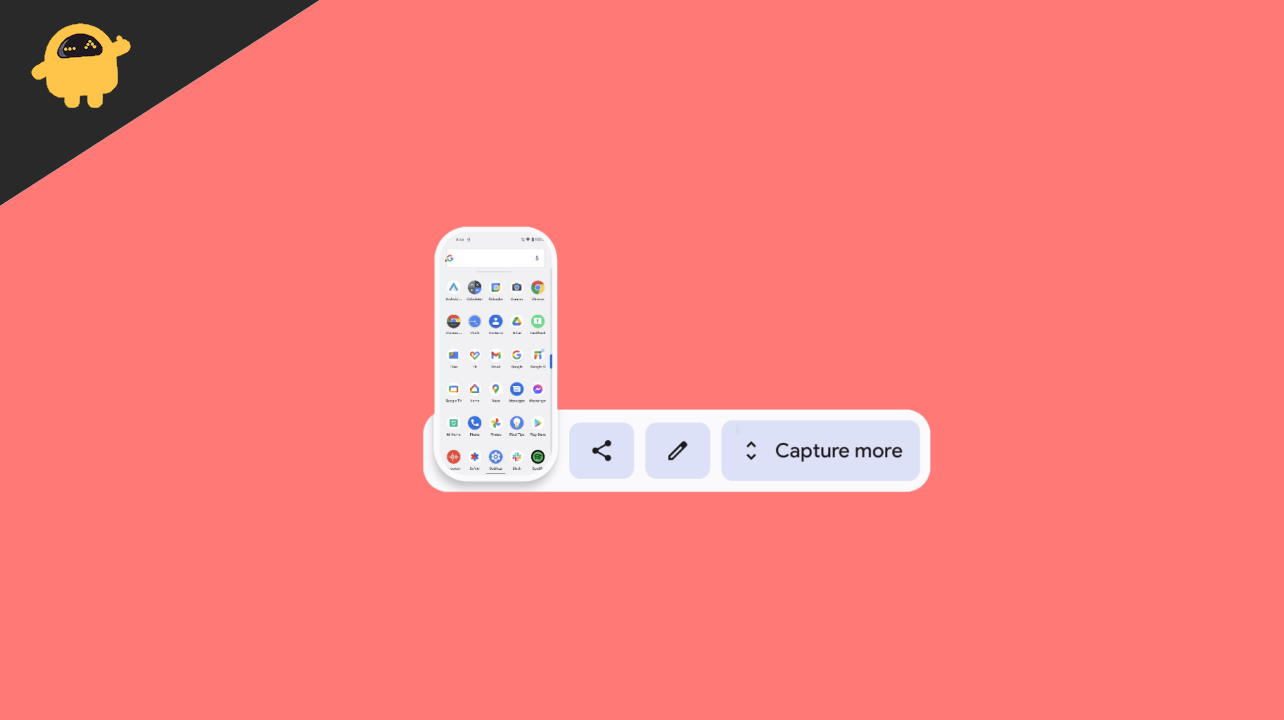 Fix: Android 12 Screenshot Not Working or Capture More Missing
By default, the scrolling screen capture will only show up when you use the Power button and the Vol down button to capture the screen. If you are using the three-finger gesture to capture screenshots, then you will not find the "Capture more" option.
Instead, what it will do is it will quickly take a snap of what's on the screen. By design, it was intended for this purpose, but some manufacturers may choose to include the same feature for the three-finger gestures as well. So it is better to use the button-based capture method if you want to capture lengthy scrollable screenshots.
Capture More will only work on supported apps
This feature might seem more enticing for you. But there are only a limited number of apps that support this feature fully. So keeping that in mind, if you try to take a snap within an app that is not supported, then you will definitely not see the "Capture more" icon displayed. Now, if you want to know which apps support this, then it's better to find that on your own.
For instance, Google Chrome will not support this feature. Because the general assumption is that no one would want to capture an entire webpage as a screenshot. If you want you can try saving that page as an HTML document or print it to a PDF file and then try converting it into a jpg. Or else you could also try to take multiple screenshots of the page. But you cannot take a scrollable screenshot of Google Chrome on Android 12.
For another instance, this "Capture more" feature will surely work on apps like Youtube, Facebook, and some other social media apps as well. At least in the vanilla Android 12, you are not getting this feature. I will not talk about other android skins as that would be beyond our scope here.
Method 1: Try restarting your phone and updating all apps:
If this feature used to work on your app and suddenly stopped working, then you can try restarting your phone and then try updating your apps through the Google play store. Because sometimes if you run an older phone, your Phone UI might be bugging and not showing the Capture more icons. In this case, a simple restart should fix your issue.
Method 2: Try out some alternative apps
There are a lot of apps available in the market for doing these scrollable screenshots. Let me show you some of them that I find very helpful.
Web scroll capture
Remember I told you that the Capture more feature will not work with the Chrome browser? Well, this app can help you to overcome that. This app is available for android, and you can download it from here.
(Picture credits: Web scroll capture)
Stitchcraft
Stitchcraft is also a free tool available for android that can help you to stitch multiple screenshots into a single one. Technically this doesn't take a lengthy screenshot. But it allows you to combine multiple screenshots into one to get something similar to a scrollable screenshot. You can get the app from here.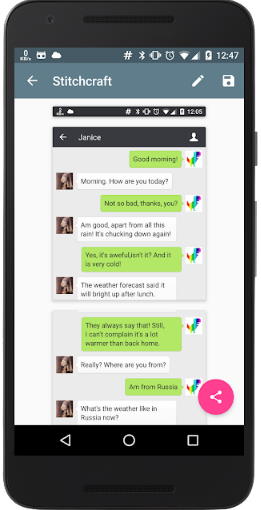 (Picture credits: Stitchcraft)
Method 3: Software update
Yes, android 12 is available for most phones. But chances are you might be running a preview or beta version of the software. In this case, this could be a bug that can only be fixed by either updating your phone to the latest stable version of the software. Note this is not the app update instead of the system update.
Goto Settings > System > Software update and check if there are any System updates available for your device. If there are any, then we would suggest you download them and install them straight away. After installation, you can check if the capture more button shows up.
Method 4: Reset Smartphone
Screenshot utility is a system feature, and if it is not working properly then it is due to some system-related issues. So it's better to reset your smartphone by going to Settings > General > Reset. Before the reset, make sure you take a complete backup of your smartphone.
Conclusion
So these were some of the reasons and solutions for Android 12 Screenshot Not Working or Capture More Missing. As you can see, the feature is not fully ready yet to be working with all Android apps. In some of the apps, it will not work properly or simply not show the option at all. So just make sure you are using the latest version of the apps, and it will work without any issues. If you really want to use the scrollable screenshot feature, then make sure to check out the mentioned apps as well. They might come in handy.