Managing your time is one of the most important tasks in our lives. It can improve your productivity and keep you updated with the upcoming events that your mind may remember later. Gone are the days when people used to write an event or the upcoming meeting on the printed calendar.
With the rapid advancement in technology, Calendar apps have become very smart. They can also sync with your email to automatically add upcoming events to the calendar. You get timely reminders, so you do not miss out on any important meeting.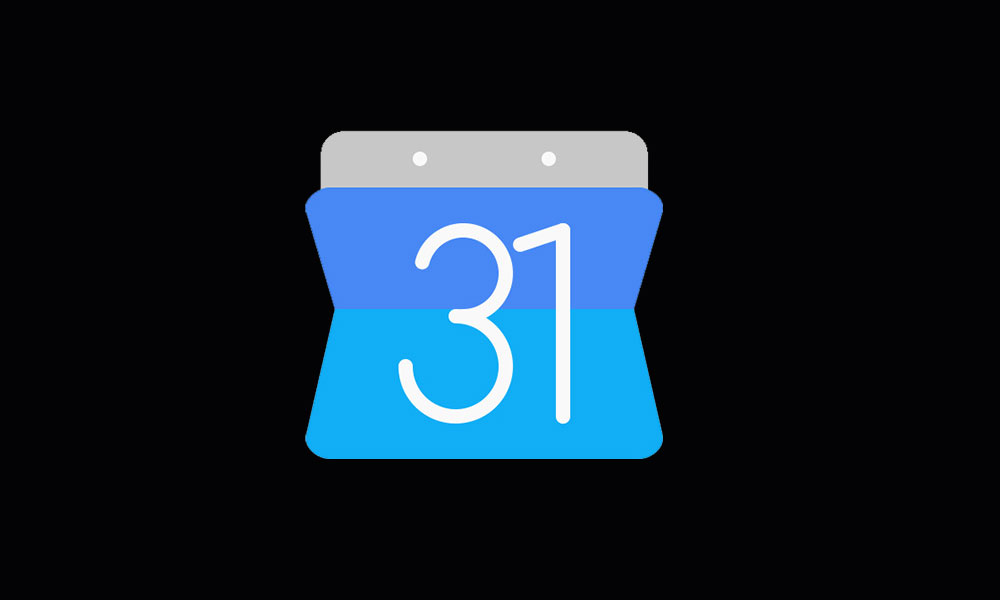 The usage of the calendar app is vast. But, not all Android users are taking advantage of the Google Calendar, as the app has stopped working after updating the phone to Android 13, as reported by many users. To make things easy for them, we've curated some effective solutions to fix the Google Calendar not working issue in Android 13, which you can find in the next section.
Google Calendar Not Working on Android 13, How to Fix?
The Google Calendar app may not be working on your phone because of a temporary bug, caching problem, or due to a system glitch. An outdated software version could also be the reason. The calendar app may not function properly if your phone has an incorrect date or time. Let's look at each solution in a detailed manner.
Solution 1: Restart Your Phone
First, let's apply the age-old method of fixing minor issues on your device: rebooting the device. This is a friendly and easy-to-apply process, and it is most effective. Minor issues on your phone include device lagging, app not opening, phone crashing, app stuck on loading screen, etc. These kinds of issues can be easily fixed by just restarting the device.
We'll apply this method here to fix the problem with Google Calendar. To restart your Android phone, press and hold the power button and select the Restart/Reboot option. Wait for the device to reboot, and then check if you can use Google Calendar. If the solution does not work for you, check out other solutions that are mentioned below.
Solution 2: Check Date and Time
Google Calendar uses the date and time functions to set the events or meetings. Many people often miss the point that not setting the correct date and time correctly on their device can impact Calendar synchronization. It may not send you notifications at the right time. Hence, you should always ensure that the date and time on your phone are accurate. Rather than manually updating the values, you can let the device set them automatically.
To change the date and time settings, Open the Settings app on your phone, and find the Date and Time options. Here's how to find this setting in the Google Pixel phones:
Open the Settings app on your phone.
Select System.
Tap on Date & time.
Toggle on Set time automatically and Set time zone automatically.
Solution 3: Update Google Calendar
If your device is running an outdated version of Google Calendar, you need to update the application right now. The latest software version contains new features and fixes to previously known issues. So, if Google developers have fixed the issue you are facing with Calendar in the latest build, updating the app will fix it.
To update the Google Calendar app, open Google Play Store, search Google Calendar, tap on the app, and click the Update button. The update is already updated if you don't see an update button.
Solution 4: Clear App Data
All the applications installed on your phone save some data in the form of cache files. These files help the applications to load fast and offer you quick access. Though these are important for apps, if it gets corrupted, you will likely face issues with that application. Removing these temporary data can do the trick in fixing the issues with Google Calendar.
You don't have to worry about anything, as Google Calendar runs on the cloud. All your meetings, and events are saved on the cloud. So, you won't lose anything even if you delete the app cache and data.
To remove the app data, open the Settings app on your phone. Go to Apps and tap on See all apps. Now, find Google Calendar in the list and tap on Storage & cache. Click the Clear cache and then Clear storage. Now, open the Calendar app and check if the problem is fixed.
Solution 5: Check Your Internet Connection
As we mentioned in the previous solution, Google Calendar works on the cloud. Hence, an active internet connection is required to sync your Gmail and automatically add events and meetings. If your device can't access the internet, you might face issues with Google Calendar. Check whether the mobile data is turned on or the device is connected to a Wi-Fi network. Browse something on Google Chrome to check if the internet is working.
Make sure that the internet connection is not unstable and too slow. If it is, reboot the router and do an internet speed test. After you're satisfied with the result, open Google Calendar and check if the problem has been solved.
Solution 6: Uninstall and Install the App
For every application on your phone, there's a file created in the internal storage. If something wrong has happened with any of Google Calendar files, the app may crash or may not work. The best you can do is uninstall and reinstall Google Calendar and check if it spells out success for you.
Solution 6: Remove Other Calendar Apps
Whether a security software or any general application like Google Calendar, it is always advised to have a single software for a single task. Do not install two or more software that does the same job because they can conflict, and one or both may fail. Hence, if there's another calendar app in your phone, remove that. After that, reboot the phone and check if you can access Google Calendar.
Final Words
Google Calendar is an important app to have on your phone. It becomes super important if it is related to your work. Having Google Calendar on your phone is not sufficient, it should be in a working state. In this detailed guide, we looked at many solutions to fix problems with the Calendar app, which you might be facing. Which solution did the trick for you? Do let us know your thoughts in the comments below.