Each iteration of Android OS brings something that constantly pushes us to test the latest build. The latest OS version – Android 13 – also brings numerous improvements and features, including the updated media player, Bluetooth LE audio support, new clipboard features, and more Material You theming options. Some users are unhappy after updating the device to Android 13 as they face a random restarting problem. The device keeps rebooting even when you do not touch it. This is really frustrating, and we have created this guide to help those affected users by sharing a few workarounds to fix the device restarting randomly after installing the Android 13 update.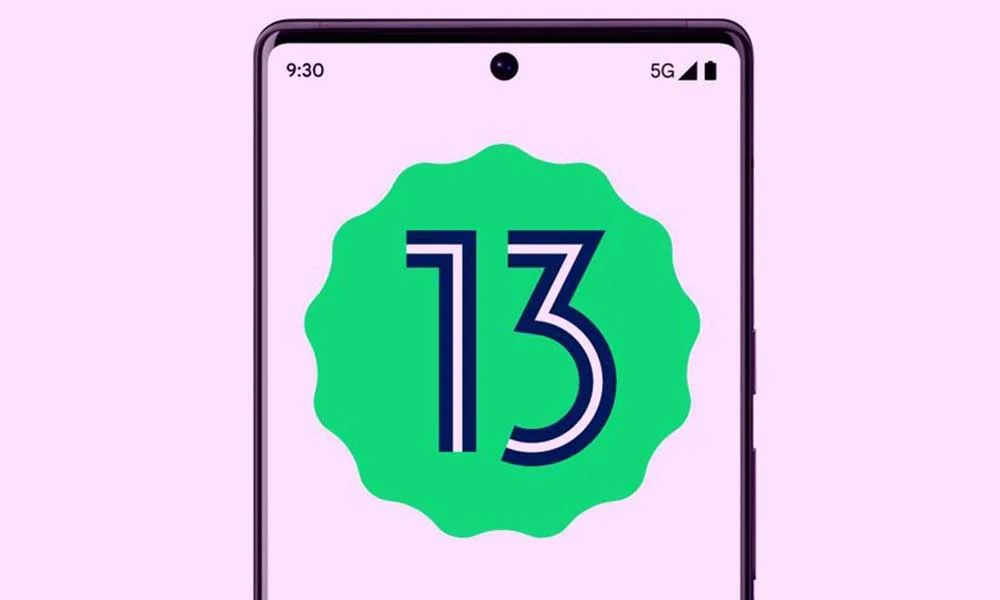 There could be several reasons why your phone is restarting randomly. However, when it occurs after installing an update, the most prominent reasons are software bugs, third-party apps, low internal storage, and system glitches. Now, let's look at the solutions to fix the random reboot on your Android 13 phone.
Android 13 Restarting Randomly After Update, Here's How to Fix
The random reboot issue mainly occurs due to software issues on your phone. The good thing is that it can be easily fixed. Below are some effective ways to fix this issue on your Android 13 phone.
Solution 1: Update Your Device
Installing the stable build of Android 13 does not guarantee that your device won't face any issues. Dozens of users are facing issues after installing the stable build. Although developers properly inspect the build before releasing it, there have been times when the update has broken some functionalities or caused serious issues. Something similar could be playing out with your device.
If many users have reported the same issue, developers are likely to be working on bringing a fix for it. It usually comes in the form of another software update. You should update your device to check if it can fix the random restarting issue.
To update your phone, Open the Settings app and go to System > System update. Download and install the latest build, if available. If you do not see a new build, wait a couple of days and check again.
Solution 2: Force Restart
There could be a minor software bug or system glitch causing the random restart issue. You should force restart the device and check if the problem is fixed. What it does is it clears the temporary cache and refreshes the background apps and their processes.
To force restart your phone, press and hold the power and volume buttons simultaneously until the screen turns off. Your device should restart in a few seconds.
Solution 3: Remove Third-Party Apps
Third-party apps can cause serious problems to the device if any of them conflicts with the system processes. I would recommend uninstalling all third-party apps that you do not use. If it does not fix the problem, reboot the device in safe mode to check whether a third-party app is behind the problem.
Steps to restart a Google Pixel phone in Safe mode:
When the device is turned on, press and hold the power and volume up buttons until the power menu appears on the screen.
Touch and hold the Restart option until you see the 'Reboot to safe mode' prompt.
Click OK to restart the device in Safe mode.
Steps to restart a Samsung phone in Safe mode:
Press and hold the power button until the power menu appears.
Now, touch and hold the Power off icon on the screen until you see the Safe mode icon.
Click Safe mode to reboot your Samsung phone in Safe mode.
Safe mode disables all third-party apps. It helps us to check if the problem originates from a third-party app. While your device is in Safe mode, if the device does not restart randomly, you should remove third-party apps to fix the issue. If the problem persists, check out other solutions below.
Solution 4: Turn Off Auto Restart
Samsung phones have an auto restart feature that automatically restarts the device at specified times. While it's a useful feature, it can cause the device to restart at non-scheduled times.
To turn off the Auto restart, follow these steps:
Open the Settings app.
Select Battery and device care.
Tap on the three-dot icon in the top-right corner and select Automation.
Turn off the "Auto restart at set times" option.
Once you've turned off Auto Restart, reboot the device once.
Solution 5: Factory Reset Your Device
If you are still facing a random restarting problem, performing a factory reset can fix it as it nearly removes all software bugs, system glitches, and other software-related issues. Keep in mind that factory reset wipes all data from your phone. Hence take a full backup before going ahead.
Steps to perform a factory reset on your phone:
Open the Settings app on your device.
Go to System > Reset options.
Tap on Erase all data (factory reset).
Click Erase all data. Enter the lock screen pin/password and tap Erase all data if asked.
The factory restart process will begin. It can take a couple of minutes to finish. Once done, your device will reboot automatically once. This is a tried and tested method which has worked for many users.
Conclusion
The factory reset method fixes the random reboot problem on most devices. But before this, I would recommend testing out other solutions as they do not wipe data, but factory reset does. How did you fix the random restarting problem on your Android 13 device? Do let us know in the comments below.