Timely software updates have become a hallmark of a reliable user experience in today's rapidly developing tech ecosystem. Google has distinguished itself among the industry titans by earning a reputation for consistently and reliably releasing major software updates across a wide variety of devices.
The Google Pixel 3a and Pixel 3a XL were the company's mid-range devices, and they were released with Android 9 Pie out of the box. Pixel devices have been the gold standard when it comes to software.
There is much expectation and some cause for anxiety about the possible Android 14 update for the Pixel 3a series. This article's goal is to provide answers to these issues and make it clear whether Google will roll out the Android 14 update for the Pixel 3a and 3a XL or not.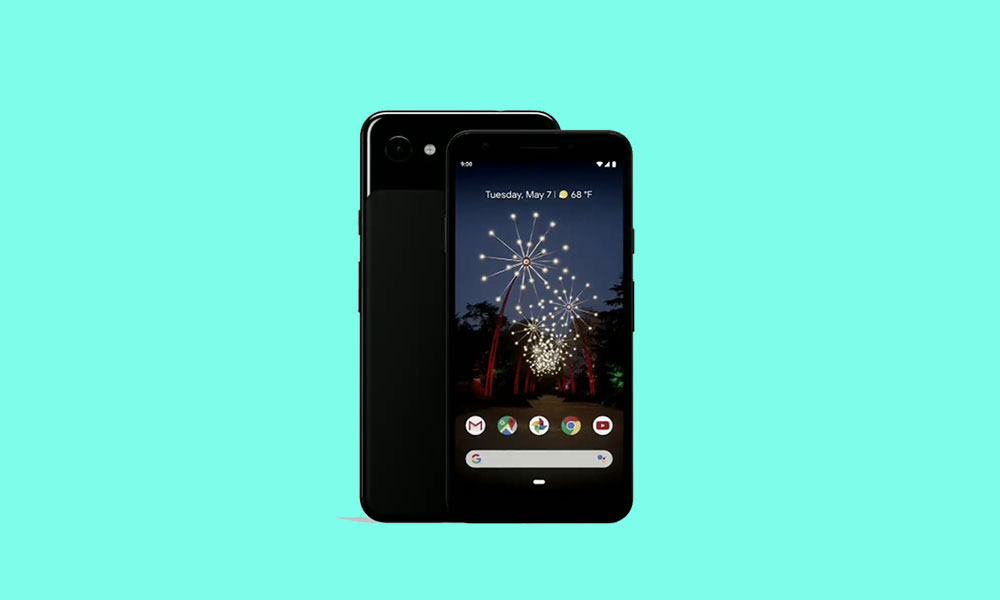 Update October 04, 2023: Google has officially announced Android 14 and the update is available for Pixel 4a 5G and newer devices. Unfortunately, neither the Pixel 3a nor the 3a XL are on the eligibility list.
Pixel 3a and 3a XL Overview
Google announced the Pixel 3a and 3a XL, two new mid-range smartphones, on May 7, 2019. The product release date was May 15, 2019. These devices may have been inexpensive but offered a feature-full experience.
Pixel 3a:
The Pixel 3a's 5.6-inch OLED screen has a pixel density of approximately 441 ppi. The screen takes up about 75% of the front, making a huge aesthetic statement. The brains of the Pixel 3a are an octa-core CPU running on a Qualcomm Snapdragon 670 (10 nm) chipset (2×2.0 GHz 360 Gold & 6×1.7 GHz Kryo 360 Silver).
With its 12.2 megapixel rear camera, OIS, and phase detection autofocus, the Pixel 3a can record 4K video at 30 FPS. The 8-megapixel front-facing camera makes taking selfies and participating in video calls easy.
The Pixel 3a's non-removable Li-Po battery is 3000 mAh, which is a solid balance between power and battery life, and it also supports 18W wired charging via PD2.0.
Pixel 3a XL:
The Pixel 3a XL has a 6.0-inch OLED screen with a 1080 x 2160 resolution and an approximately 76.3% screen-to-body ratio, both of which enhance the viewing experience. Its Qualcomm Snapdragon 670 (10 nm) chipset and octa-core CPU (2×2.0 GHz 360 Gold & 6×1.7 GHz Kryo 360 Silver) are the same in both the Pixel 3a and the Pixel 3a XL.
The camera is excellent, packing the same wide-angle lens and 12.2 megapixels as Google's Pixel 3a. The front-facing 8-megapixel camera takes gorgeous selfies and records video calls in superb clarity.
Faster wired 18W charging with PD2.0 and a larger 3700 mAh non-removable battery make the Pixel 3a XL ideal for extended use.
The Pixel 3a and 3a XL were attractive options for consumers who want a powerful smartphone but don't want to break the bank to get it since they strike a solid balance between low pricing and high-end hardware.
The Pixel 3a series stood out due to its fantastic display, quick processor, significant cameras, and appropriate battery capacities, as well as its seamless hardware and software integration.
Both the Pixel 3a and 3a XL shipped with Android 9 Pie out of the box and are currently running on the latest Android 12 update.
Possibility of Android 14 Roll Out for the Google Pixel 3a and 3a XL?
Google will not roll out the Android 14 update to the Google Pixel 3a and 3a XL.
Google's Pixel 3a series is missing out on the Android 14 update despite being popular devices. As Google has said, the Pixel 3a series will no longer receive any updates or new features, let alone the release of Android 14.
Many major firms, including Google, follow a policy of scheduled updates. Despite Google's reputation for speedy updates and dedication to a reliable interface, the company can't guarantee indefinite support for its products.
Since its 2019 debut, Google's Pixel 3a lineup has received the company's usual steady stream of software updates. Typically, the policy will ensure that the device receives all major Android updates for up to three years after its initial release.
Released in 2019, the Pixel 3a series has already received updates up to Android 12, making it unlikely to receive the Android 14 update in accordance with this established trend. Moreover, the devices received their last and final security update back in September 2022, which means that there won't be any more security updates for the devices too.
It is safe to assume that the Pixel 3a series will not receive the official Android 14 update due to Google's update policy, normal update patterns, and the device's hardware constraints.
Users interested in trying out the most recent Android release may want to look into custom ROMs, but they should be aware that doing so carries its own set of caveats and risks.
Hardware Performance Limitations
In addition to the update policy, hardware constraints are a major factor in whether or not a device is able to get a certain update. There is a Qualcomm Snapdragon 670 CPU and 4GB of RAM in the Pixel 3a series.
While impressive when first introduced, the rapid development of software now needs ever more powerful hardware. Android 14 and other recent versions add new features and optimizations that increase the system's resource requirements.
The Pixel 3a's hardware may not be up to the task of running Android 14 smoothly. Google doesn't want users to have a bad experience if they update to a version that their device can't handle.
Hardware like the Qualcomm Snapdragon 670 CPU and 4GB of RAM included in the Google Pixel 3a, and 3a XL is respectable for its time but will surely struggle to keep up with the requirements of modern operating systems like Android 14.
Furthermore, Android updates are frequently made to work best with the newest hardware. A substantial decrease in overall performance may arise when using a device with older or less powerful hardware. Apps may be slower to launch, take longer to load, and feel laggier in general.
Updated software, especially with new features and optimizations, can use more power than older devices. With 4GB of RAM, the Snapdragon 670 may not be able to handle all of these tasks efficiently, which could increase power consumption and decrease battery life.
Custom ROM As An Alternative
Developers and enthusiasts of the Android operating system frequently create "custom ROMs," or customized builds, of the system. Independent third-party developers create these ROMs that are open to use. They add to the capabilities of stock Android with their own enhancements, tweaks, and customization options.
The Pros and Cons of Custom ROMs
There are certain pros and cons to using custom ROMs. Let's have a quick look.
Pros:
Custom ROMs allow users more control over the operation and appearance of their device by adding settings and options not available in the default OS. You can always be running the latest version of Android and all of the latest security patches by installing a custom ROM.
Those who are serious about getting the most out of their devices often go for custom ROMs due to the performance and battery life improvements they offer. Many custom ROMs have a user and developer community that may answer inquiries, fix issues, and provide a place to share tips and tricks.
Cons:
Since most manufacturers only support their official software, flashing a modified ROM can cause issues with the device's warranty. However, since the Pixel 3a and 3a XL are already very old, this should not pose a problem.
Custom ROMs from untrusted developers can introduce security vulnerabilities because they are not exposed to the same comprehensive testing and scrutiny as factory images. You can decrease your risk by only installing ROMs from trusted sources.
Not all devices support custom ROMs, and it might be challenging to find a stable and suitable ROM for some models. Hardware-optimized software or third-party camera apps may perform less well on a custom ROM. Nevertheless, you should be able to easily find some Android 14 ROMs for the Pixel 3a and 3a XL.
Finally, installation of a custom ROM requires technical knowledge, including unlocking the bootloader, flashing the ROM, and managing backups. People who have never done anything like this before may feel completely lost in the process.
Custom ROMs offer a number of benefits, including improved adaptability, compatibility with newer technologies, and increased speed. You must weigh the benefits against the risk of forgoing warranty service and critical software patches. Installing and maintaining custom ROMs requires technical expertise, and you should be familiar with the ROMs you plan to use.
To Sum Up
Google will not roll the Android 14 update to the Pixel 3a and 3a XL. This is because these devices have reached their end of life. The devices already received their last update in September 2022. There will be no official updates that will be released for the Pixel 3a and 3a XL. If you want the latest Android version on your device, you can consider installing custom ROMs.