Pre-order customers, as well as those with an EA Play or Xbox Game Pass Ultimate membership, may now enjoy the Battlefield 2042 open beta early access period. But, unfortunately, for some gamers these days, we're not going well as they were unable to access the Battlefield 2042 beta on the PS5, PS4, Xbox Series X|S, Xbox One, or PC. After launching the game, the "Connecting to Online services" error message appears, and users may enter into the infinite loading screen.
Well, this is a very frustrating issue. But, if you're experiencing this issue with the Battlefield 2042 beta, then you are landed in the right place. Here in this guide, we have some quick and easy workarounds. So, make sure to follow them.
Also Read: How to Fix Battlefield 2042 Crashing on my PC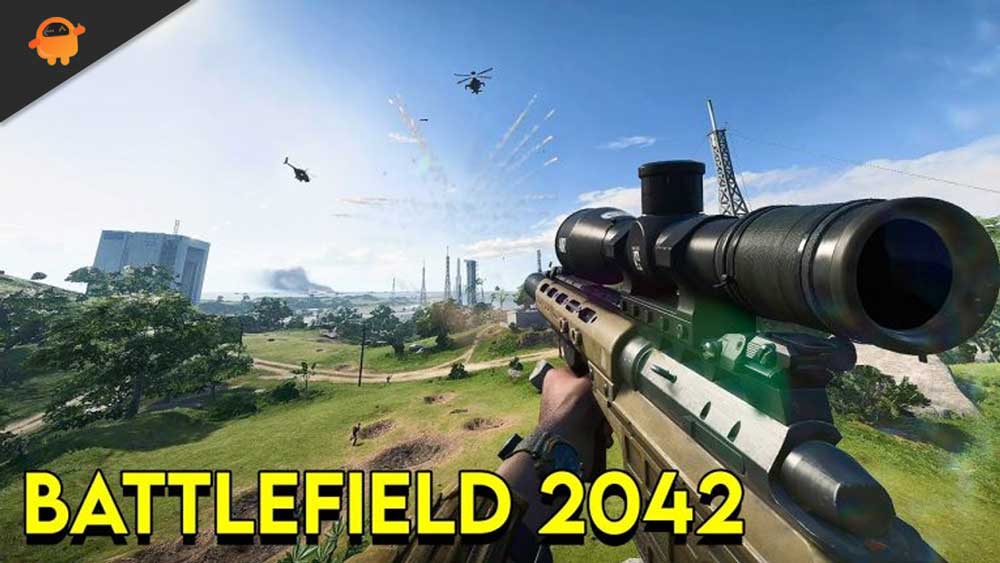 How To Fix Battlefield 2042 Beta Not Working: Infinite Load 'Connecting to Online Services'
Here is some workaround that you need to follow to fix if you are connecting to online services while playing the Battlefield 2042 beta version. So, make sure to follow them carefully.
Method 1: Restart Your Game
Did you try restarting your game? If not, then we recommend you try restarting the game and check if the Battlefield 2042 beta is not working or is stuck on infinite load with an error message, i.e., connecting to Online services. If the issue appears due to some random bugs or glitches, just restart the game. Of course, you can reboot your device as well.
Method 2: Hard Reset Your Console
If the issue is still there by just restarting your game or system, then we recommend you to hard reset your console. As many players previously reported that this would help them to fix this particular issue. So, you can also try this.
Method 3: Check For Update
It is possible that there is a pending OS update. That's why the game is not working properly on your console. So, you can check whether there is any update available or not. If so, then we suggest you immediately download and install it on your device. It is always crucial to keep your software up-to-date as with every update, and developers tweak some changes in their game to cope with it.
Method 4: Some Additional Fixes
Check Battlefield 2042 server status; to do so, you can follow @EAHelp on Twitter.
Check your internet connection:
Restart your network router or modem.
Change from a wireless to a wired Ethernet connection.
Switch to mobile data connection (additional charges may apply).
Also Read: Best Settings For Battlefield 2042: How To Increase FPS And Visibility
The open beta is only available for a limited period and allows gamers to have a first look at the newest installment in a popular franchise before it is released. As a result, there is a lot of demand and stress on the servers, which might lead to many problems. Therefore, it is obvious that why you are facing such kinds of issues while playing Battlefield 2042.
So, that's it from this guide. We hope this article helped you fix the Battlefield 2042 beta not working and getting stuck with the infinite loading screen with the error message Connecting to Online services. However, in case you have any issues while performing the fixes mentioned above, let us know in the comment section.