Electronic Arts and DICE's next-gen first-person shooter video game Battlefield 2042 is finally released but it seems that there are plenty of issues or bugs appearing to the players which are frustrating a lot. Meanwhile, several PC players are experiencing issues with the Battlefield 2042 Unable to Load Persistence Data error while trying to get into the match online. Now, if you're also facing the same error, make sure to follow this guide.
Yes! Unfortunate players can't connect to EA's server (online services) and they're receiving the particular error message that says "Unable to load persistence data" continuously, and being returned to the main menu. This error is basically affecting a lot of players within a few days on all platforms. Luckily, EA and DICE are aware of this issue & they've recently acknowledged the issue officially on the @Battlefield Direct Communication Twitter handle.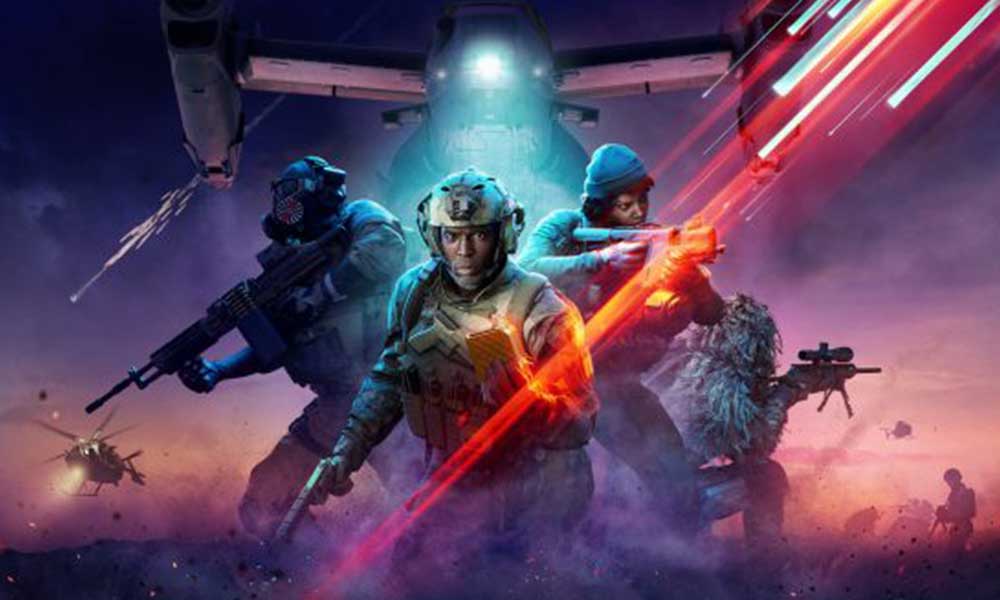 Fix: Battlefield 2042 Unable to Load Persistence Data
As of now, it looks like that the particular "Unable to Load Persistence Data" error is occurring from the server-end and there is nothing to do at the player's end. As a player, you can just hit Retry and attempt to join a server.
We're aware that many of you are receiving an error message while attempting to load into a Server, and then being returned to the Main Menu

⚠ Unable to Load Persistence Data is a connection issue on our side

We're on it, for now you can hit Retry and attempt to join a server pic.twitter.com/bDDN3DaIME

— Battlefield Direct Communication (@BattlefieldComm) November 12, 2021
The team is working on it and we're expecting that it will take some time to get fixed completely. Meanwhile, we've shared a couple of possible workarounds below that you can try for now.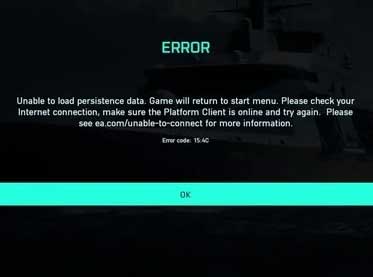 1. Restart the Game
Make sure to fully reboot the Battlefield 2042 game on the PC to check whether the problem has been fixed or not. Some players have reported that they're now able to get into the server after rebooting the game. Although this is a temporary fix, you can try it out.
2. Check your Internet Connection
It's also worth mentioning that you should check out your internet connection. Sometimes having issues with the internet speed or stability may cause several glitches or connectivity errors with the game servers. Whether you're using a wired (ethernet) or wireless (Wi-Fi) network, you can try switching it out.
3. Check Server Status
We should also recommend you check the Battlefield 2042 game server status directly via the third-party Down Detector website here. At the time of writing this article, plenty of players are getting affected by this error. In that scenario, the chances are high that you can't do anything at your end.
4. Turn Off Crossplay
For PC:
Launch the Battlefield 2042 game > Go to the main menu.
Click on Options at the bottom-left of the screen > Select General.
Scroll down until you find the Crossplay Setting.
Make sure to turn it Off.
For Xbox:
Note: Disabling Crossplay on your Xbox console will disable this feature from all games. So, only proceed if you really want to disable it.
Go to the Xbox guide menu by pressing the Xbox button on your controller.
Now, head over to Settings by scrolling to the right.
Navigate to General > Select Online Safety & Family.
Go to Privacy and Online Safety > Then select Xbox privacy.
Select View Details and Customize > Choose to Communication and Multiplayer.
Choose to "Block" under 'You can join cross-network play'.
5. Verify Integrity of Game Files
Verifying the integrity of game files can simply fix multiple issues with the game launching, crashing, graphical issues, connectivity issues with the server, etc.
Launch Steam > Click on Library.
Right-click on Battlefield 2042 from the list of installed games.
Now, click on Properties > Go to Local Files.
Click on Verify Integrity of Game Files > You'll have to wait for the process until it gets completed.
Once done, just restart your computer, and check for the issue again.
6. Clear the Steam Download Cache
You should also try clearing the Steam download cache from the client itself to resolve any kind of connectivity issues in some cases. To do this:
Open the Steam launcher > Click on the Steam tab from the top-left corner.
Now, click on Settings > Go to the Downloads section.
Click on Clear Download Cache > If prompted, click on OK to confirm the action.
Finally, click on OK to save changes and restart the Steam client.
7. Try Installing Battlefield 2042 on the EA app
Plenty of PC players have mentioned that after attempting to install the Battlefield 2042 game on the EA app and uninstalling the game from the Origin/Steam client did the job done. So, head over to the Origin/Steam client and simply uninstall the game first, and then freshly install it on the official EA application.
8. Contact EA Help
Try contacting EA Help for further assistance if none of the methods worked for you. By submitting the report or creating a ticket should come in handy. Meanwhile, you can also keep an eye on the @EAHelp Twitter handle for more info.
You can also check out our video tutorial on the same.
That's it, guys. We assume this guide was helpful to you. For further queries, you can comment below.