EA and DICE have released Battlefield 2042 which has been released for all popular gaming platforms, including Windows. Although the game is quite impressive, it has some issues or bugs that need to be addressed soon. Meanwhile, plenty of players face the Battlefield 2042 DXGI_ERROR_DEVICE_HUNG Error when trying to launch the game on a Windows computer. If you're also one of them, you can follow this guide.
As usual, the particular error is related to the DirectX and graphics driver that may have some issues while launching the game. Sometimes an outdated graphics driver or graphics settings can also be the culprit. It's also worth mentioning that the early beta access is currently running in the game, and that's why there are still some issues. It's expected that most of the issues will gonna fixed soon by the developers. Meanwhile, you can manually try fixing it.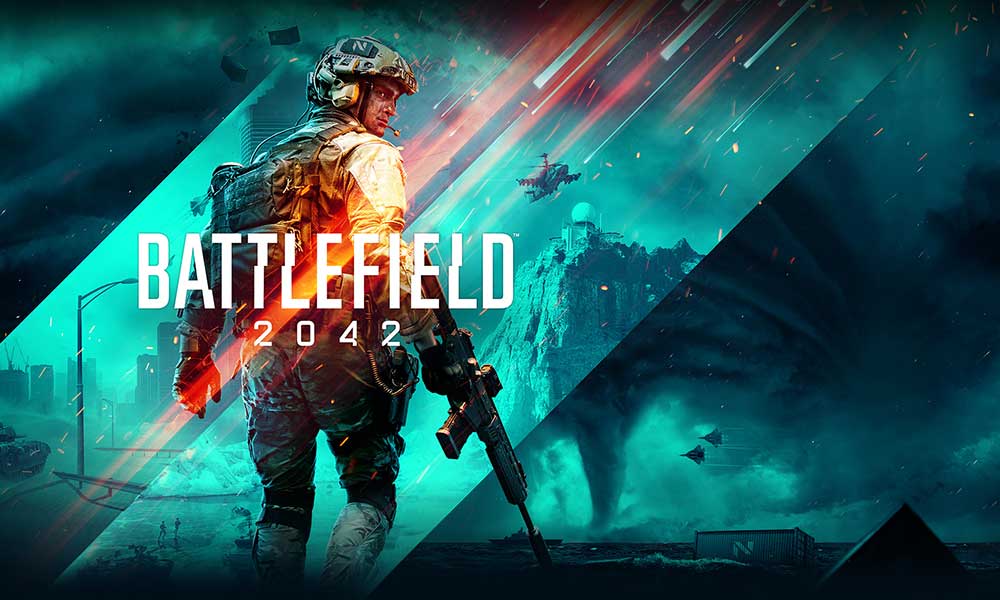 How to Fix Battlefield 2042 DXGI_ERROR_DEVICE_HUNG Error
Here we've provided a couple of possible workarounds that should gonna help you out. So, without wasting any more time, let's jump into the guide below.
1. Update Graphics Drivers
The chances are also high that your graphics driver is outdated for a while or somehow gets corrupted. So, it's always better to update the GPU driver on your Windows computer to ensure there is no issue with the GPU driver whatsoever.
Press Windows + X keys to open the Quick Start Menu.
Now, click on Device Manager from the list > Double-click on Display adapters.
Right-click on the dedicated graphics card that you're using.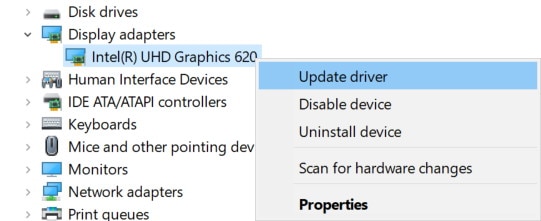 Click on Update driver > Select Search automatically for drivers.
If there is an update available, it'll automatically download & install the latest version.
Once done, make sure to manually reboot the system to change effects immediately.
2. Reinstall DirectX
It's worth mentioning to try reinstalling the DirectX version on your computer to fix the issue. Just head over to the Microsoft website and download the DirectX End-User Runtime Web Installer file. Then simply install it on your system as usual.
3. Repair .NET Framework
You should download and install the Microsoft .NET Framework Repair Tool on your Windows computer to fix the issue. It's a framework developed by Microsoft that runs primarily on Microsoft Windows. It basically includes a large class library called 'Framework Class Library' and provides language interoperability across several programming languages.
4. Clean Install Graphics Drivers
Sometimes installing graphics drivers freshly can easily resolve multiple issues with the graphics driver whatsoever. In this method, we'll prefer the third-party tool called 'Display Driver Uninstaller' or DDU to get rid of display driver files on your computer. This method can be done in Safe Mode to complete properly because the system won't run any other third-party services or apps in Safe Mode. So, nothing will interfere during the process.
First of all, head over to the Display Driver Uninstaller webpage and download then install the utility tool on the PC.
Once you've downloaded the utility tool, head over to the official website of your respective graphics card manufacturer.
Next, make sure to download the latest version of the graphics driver > Press the Windows + I keys to open Windows Settings.
Then go to System from the left pane > Click on Recovery.
Click on Restart now next to the Advanced startup option > Wait for your computer to restart.
Now, you'll see the Windows Recovery Environment screen > Choose the Troubleshoot option.
Go to Advanced options > Go to Startup Settings.
Then click on the Restart button > Once your computer restarts again, make sure to press the 4 key on your keyboard to enable Safe Mode.
Next, your computer should start in Safe Mode.
Launch the Display Driver Uninstaller utility tool that you've downloaded and installed earlier.
You will be asked to extract it to a location. Do accordingly and head over to it.
Once you've done, open up the Display Driver Uninstaller program.
Then select device type drop-down menu and choose GPU.
Finally, click on the Clean and Restart option provided at the top.
While the process is going on, make sure that you unplug any ethernet cable from your PC. [There shouldn't be any internet connection at this time]
Once your computer restarts, you'll need to install the display (graphics) driver on the PC that you've downloaded earlier.
Once all is done, you can simply plug in the ethernet cable again, and connect to the internet.
Finally, you should try launching the game to see if the problem still persists or not.
5. Disable GPU Overclocking
It seems that your graphics card is overclocked and that's why during launching the Battlefield 2042 game, the DXGI_ERROR_DEVICE_HUNG Error is appearing to you. In some cases, it's worth mentioning that disabling the GPU overclocking feature manually via some reliable tools (MSI Afterburner or RivaTuner) can do the job easily.
That's it, guys. We assume this guide was helpful to you. For further queries, you can comment below.