Any Battlefield game that you ordered through one of the three launchers would have already been preloaded onto your computer. While this is not the case for everyone, some gamers confuse preloading with the availability of early access, which is why you see the Battlefield 2042 Unable to Connect to EA Servers with Error 327684:1. You see this error message because the game hasn't gone online yet, and the servers aren't available. This is one explanation, but it's not the only one. Errors like these are likely to pop up even after the game has been launched. Continue reading to learn how to fix the problem.
Fix: Battlefield 2042 Error Unable to connect to EA servers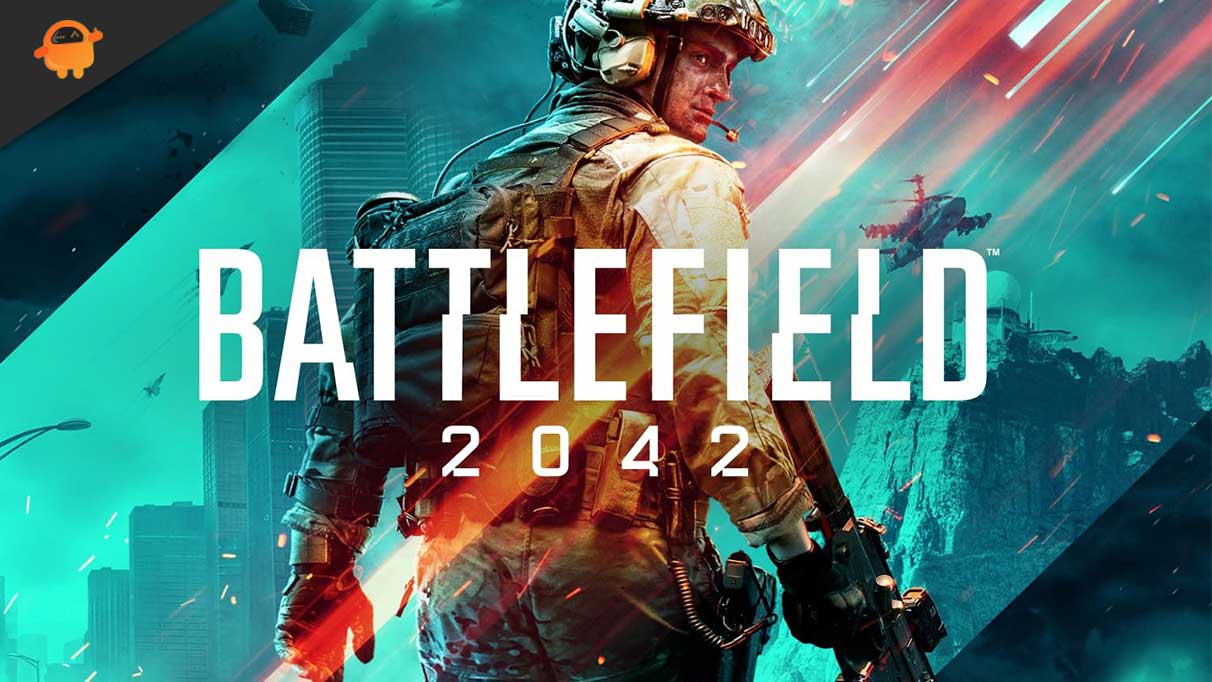 October 6th, 07:00 UTC is the official start time for Battlefield 2042's early access program. In the event that you attempt to enter the game prior to this time, you will be presented with the Battlefield 2042 "Unable to connect to EA servers" error.
If you have reached the end of the early access period or the game has been launched, and you are still experiencing problems, you have a few options. Continue reading to find out more.
Check the status of the Battlefield 2042 Server
The most common source of this error is a server-side problem, such as when the game is offline for maintenance or when the server is under unusual strain, such as when the servers are overloaded. That's why checking on the servers' health should be your first line of defense when encountering an error message. Here are a few different approaches to taking care of it.
There was no official page at the time of posting. We will notify you with an update as soon as new information becomes available.
It's possible that the problem is on the servers' end, and you'll have to address it before you can play again. Wait a day if you were going to play the game when the error occurred because it's most likely a bug that hasn't been reported before trying any troubleshooting. However, if this is your first time running the game or you've been absent for some time, the problem could be with you.
Open Task Manager once you've closed Battlefield 2042. Then select the processes tab and end the 'EA, EA Background Service,' and 'EADesktop' processes under the 'Processes' heading. Hopefully, this will restart whatever networking the programs were doing after being completely restarted on any EA clients.
You'll be able to restart the EA client correctly after doing this. It's essential to watch out for the "unresolvable error occurred" error when you restart it, as this will take the client offline and prevent you from being able to connect to Battlefield 2042's online servers again. The error should be gone if you restart Battlefield 2042 and try to play online again.
Configure Your DNS Servers Appropriately
Your device's DNS servers are critical to maintaining a secure connection to the servers you use. As a result, it is recommended for you to choose the best. Google's DNS servers are the finest for gaming. Here's how to switch devices' servers across various platforms.
For the PlayStation 4
Navigate to Settings in the main menu.

Navigate to Internet Settings > Network and Internet > Custom

Depending on the sort of connection you're using, choose LAN for cable and Wi-Fi for wireless.

You should change custom IP Address Settings to Automatic; Do not mention DHCP hostname; Manual DNS settings should be entered with 8.8.8.8 and 8.8.4.4 as primary and secondary DNS addresses respectively; Automatic MTU settings should be choosed; and Proxy server should be ignored.

Restart the PlayStation 4 after you've saved your game data.
For the PlayStation 5
Accessible via the Start Menu click on Configure > Network > Internet Connection > Add a New DNS Record > Manually Configure > LAN or Wi-Fi.

In the DNS Configuration section, click on Enter 8.8.8.8 as your primary DNS server address, and 8.8.4.4 should be used as the secondary DNS.
For Xbox One
Press the Xbox button and select Setup from the main menu.

Select Network from the drop-down menu and choose Manual Configuration.

Enter 8.8.8.8 as your primary DNS server address and 8.8.4.4 should be used as the secondary DNS.
Concerning Xbox X|S Series
Make your way to Setup>General>Network Settings>Advanced>DNS Settings>Manual

Mention 8.8.8.8 as the primary DNS address, and 8.8.4.4 should be used as the secondary DNS.
For a Personal Computer
Open the Windows Settings by pressing Windows Key + I.

Select Internet & Networking from the settings menu.

Go through Change adapter settings from the Network and Internet menu.

Right-click on the Network and choose Properties from the shortcut menu.

Click Properties on Internet Protocol Version 4 (TCP/IPv4).

Toggle to fill up the Google DNS server addresses, which are 8.8.8.8 and 8.8.4.4 for primary as well as secondary, respectively.

Click the Ok button to confirm your action.
However, if you're still facing issues after trying the resolution as mentioned above, you may need to verify your network connection or restart your computer completely. If this doesn't help, it's possible that the problem is with EA/DICE, and a patch is being developed behind the scenes. Simply maintain your current position, and you should be able to rejoin Battlefield 2042 shortly.
We're crossing our fingers that you were able to find a workaround that worked for you. When you discover one that works, please be sure to inform us in our chatbox. If, on the other hand, you become disoriented somewhere in the virtual world, navigate to GetDroidtips for aid.