DICE and Electronic Arts have finally released the much-awaited Battlefield 2042 that's a first-person shooter video game based on the iconic all-out warfare. It offers an almost near-future world war-like gaming experience that dynamically changes battlegrounds but it's quite unfortunate that the public release didn't go well and it has received really bad reviews on Steam. Meanwhile, some players are facing the Battlefield 2042 AMD Driver Crash Issue.
EA is already known for its FIFA and NBA series releases or issues over a couple of years that fans or players don't like. Meanwhile, having plenty of issues or bugs with the newly launched Battlefield 2042 and a bunch of missing features basically leaves this game useless. Pro Battlefield players aren't happy with the gameplay experience due to issues and missing features. Whereas some players are getting banned from the game by mistake which is unexpected.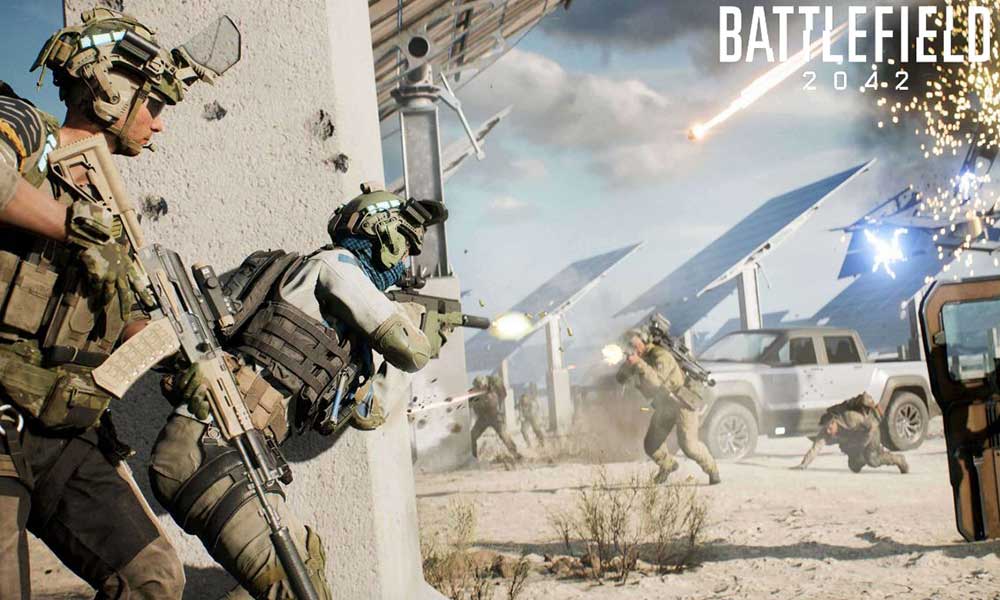 Fix: Battlefield 2042 AMD Driver Crash Issue
It seems that AMD chipset users are facing issues with the AMD Driver Crashing while getting into the game or even during the gameplay. Sometimes players are encountering the game crashing issue too due to the AMD Driver Crash. Well, that's a widespread issue, and the AMD team was aware of it. Thanks to the team for releasing a new AMD Adrenalin update that fixes the issue.
It's worth mentioning that AMD has released a new driver update 'Adrenalin 21.11.3' that eventually fixes the timeouts and crashes in Battlefield 2042. Additionally, it could even boost the gaming performance up to 15% in the 4K Ultra graphics resolution for the powerful gaming rig. The official patch release notes from AMD reveal the same. It also fixes issues with Microsoft Flight Simulator, Farming Simulator 22, and additional Vulkan extensions.
PSA for PC players: AMD has just released the Adrenalin 21.11.2 driver to optimize #Battlefield2042

The driver increases RX 6900 XT, RX 6800 XT and RX 6700 XT performance in 4K ultra settings by 14%, 15% and 11% respectively.

You can download it here: https://t.co/k8go4NIhjF pic.twitter.com/zg7h1wW09c

— Battlefield Bulletin (@BFBulletin) November 12, 2021
In terms of the specific hardware model such as RX 6900 XT, RX 6800 XT, or RX 6700 XT, you could find a performance boost up to 14%, 15%, or 11% at 4K@Ultra HD graphics resolution during the Battlefield 2042 gameplay which is really good. So, if you're facing the same AMD Driver Crash issue then make sure to download and install the particular Radeon Adrenalin 2020 Edition 20.11.3 package for Win10 (64 bit) and Adrenalin 20.11.3 for Win7 (64 bit).
Once the latest driver has been installed, make sure to reboot your computer to apply changes. After updating to this latest version, you might not be able to find the AMD Driver crashing issue on your PC while launching or during the gameplay of Battlefield 2042.
That's it, guys. We assume this guide was helpful to you. For further queries, you can comment below.