Looking for some good ways to kill time during the quarantine season? Well, what's better than streaming your favourite movies and TV shows right from the comfort of your home? If that's the case, we have the perfect read for you. Read on to discover some of the best Amazon Prime Video Alternatives in 2023 that you can use to watch the latest movies and shows!
Streaming movies, TV series, and anime has overshadowed ancient cable TV tech use. Looking around today's modern world, you will notice that very few people are actively paying for a cable subscription to watch shows on their televisions. This is all thanks to the emergence of streaming services such as Amazon Prime and Netflix. These streaming websites offer exclusive shows you cannot find anywhere else and showcase the same catalogue that a cable subscription does at cheaper prices.
So it is obvious that people want to switch to these streaming services. Not only do all these streaming services come with a rich web interface that you can use on your laptop or desktop computer, but they also come with fluently designed apps that work flawlessly. With a monthly (or yearly) subscription, you can enjoy unlimited access to all the shows and movies the service offers and can even download them to watch offline! All of these minor conveniences together make choosing a streaming service over a cable TV subscription a much better deal in 2023.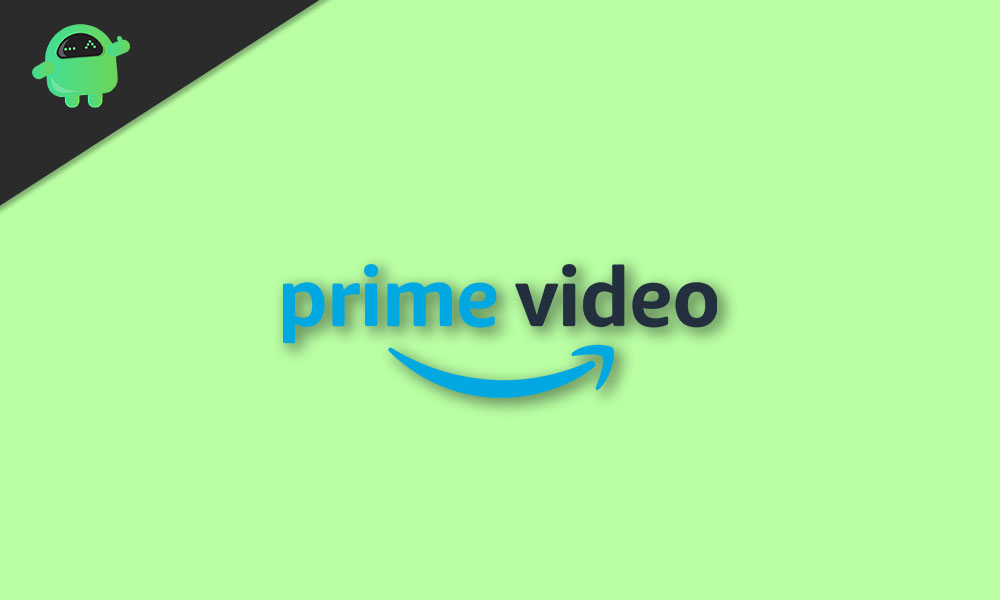 However, the problem with most of these services is that they have a huge difference in pricing and availability. Talking about one of the most regarded streaming websites – Amazon Prime, not only is it quite steeply-priced but it also has many missing movies and TV shows in specific regions. While you can tackle the latter issue by using a VPN, you can't do anything about the expensive pricing in many countries. At least unless you look in the other direction for other options – which there are a lot of. So in this guide, we will be going over some of the best Amazon Prime Video alternatives you can try in 2023!
Best Amazon Prime Video Alternatives in 2023
#1 – Netflix
The first alternative to Amazon Prime Video on this list is Netflix, and let's be honest, you saw this coming from a mile away. There's not a single chance in the world that you haven't heard about Netflix before and its popularity speaks volumes. Not only does it have one of the widest catalogs available for movies and TV shows, but people have been convened that Netflix makes some of the best exclusive movies and series. The app and web interfaces are also very well designed, probably one of the best online streaming services you can find.
Notable exclusive TV series and movies from Netflix include Money Heist, Stranger Things, Peaky Blinders, and many anime shows such as Kakegurui, Baki, and Violet Evergarden. It is available in most countries you can think of and is reputed for bringing the latest movies and TV shows quicker than everyone else. Pricing for Netflix is, unfortunately, on the higher side and isn't the best option for someone who's looking to save money.
Pricing for Netflix:
Mobile Only – Rs. 199/month (1 screen, no HD)
Basic – Rs. 499/month (1 screen, HD)
Standard – Rs. 649/month (2 screens, HD)
Premium – Rs. 799/month (4 screens, HD)
Try out Netflix
#2 – Disney+ Hotstar
Next on our list has got to be the all-new face of India's own streaming platform – Disney+ Hotstar. When it was first launched years ago, Hotstar only features some of the most-watched sitcoms on Indian television but has soon branched to many other categories ever since. The best thing that's ever happened to Hotstar was its merge with Disney+, making it one of the best services to get if you are a fan of Disney's movies. It features everything you could think of, while also still catering to its Indian audience with the older shows too.
The app has been redesigned a lot of times over the years and we feel like it is still under development. However, it still features a stable-enough experience for mobile as well as web versions. You gain access to the latest Pixar and Marvel releases first on Disney+ Hotstar and examples include Toy Story 4, Frozen 2, and the entire Avengers and Star Wars series of movies too. Easily the best part about using Disney+ Hotstar is its highly affordable pricing that caters well to the Indian audience. This is seriously one of the very compelling Amazon Prime Video alternatives in our opinion.
Pricing for Disney+ Hotstar:
Disney+ Hotstar VIP – Rs. 399/year
Disney+ Hotstar Premium – Rs. 1499/year
Try out Disney+ Hotstar
#3 – Voot
Next up on our list of the best Amazon Prime Video alternatives is a streaming service that most people will appreciate and that's all thanks to the fact that it features a lot of its content completely for free. Voot has a library of the most common Indian television channels that you would rather find on a traditional cable TV subscription. That's right, you no longer need to pay a monthly or yearly subscription fee on your cable TV to enjoy the most basic of shows and sitcoms. Voot has a well-designed experience for the web version as well as the Android and iOS apps. Pricing-wise, Voot is one of the cheapest streaming services on this list and most people can actually get away with using its free version and not dropping a single dime for it as well.
Pricing for Voot:
Regular Voot – Free (with ads)
Voot Select – Rs. 99/month (additional shows and no ads)
Try out Voot
#4 – Crackle
Crackle is backed by the media giant Sony and brings a pretty humble catalog of movies and TV shows. If you put it along with Netflix or Prime Video, Crackle's library falls down to crumbles. However, the streaming platform is completely free with the only requirement being registered as a user (which is also free). Crackle isn't available in a few regions like India yet, but it does seem promising as a good streaming platform that you can use to kill some extra time on your hands. Since Crackle is completely free, you will have to bear with some commercials here and there. So far, Crackle is available in 21 different countries and is supported on a plethora of different devices including phones, tablets, computers, and even smart TVs.
Try out Crackle
#5 – YouTube
This might seem like a far stretch for some, but YouTube does have a remarkable catalog of movies and TV shows that you can either buy or rent for a few days. Being the world's largest video-sharing platform, YouTube also naturally has documentaries and short films made by individual creators or studios, sometimes with insane camera work and quality! On top of that, if you are a YouTube Premium member, you gain access to exclusives such as YouTube Original shows, early access to videos from your favorite creators, and much more! If it's documentaries or entertaining videos that you seek, there's no better place to look for other than YouTube itself.
Try out YouTube
That's all folks! We hope you enjoyed our roundup of some of the best Amazon Prime Alternatives to try out in 2023! Which one among the list is your favorite, and how many of these Amazon Prime Alternatives have you already known or have been using? Know other good alternatives to Amazon Prime Video that you feel people might find interesting? Do let us know in the comments section below, we'd be delighted to hear from you guys!