A few years ago, online streaming service was just an idea, and now almost everyone is using it. The popularity of these platforms has grown immensely due to the convenience of enjoying the latest content directly on any device in high definition. Even many mainstream movies nowadays are being released directly into these problems. And it is fair to say that almost every one of us is used to these services now, and it is something that we now use on a regular basis.
But what do you do when suddenly one day these services stop working? What if an error pops up on your screen saying that there was a problem while connecting to the online streaming service? Well, one such scenario that has been reported by many Amazon prime users is the error Code 1060. This error is reported to occur in smartphones, smart TVs, PCs, and even some blu-ray players. So how do you get around this error to continue enjoying your Amazon prime services? Let's find out.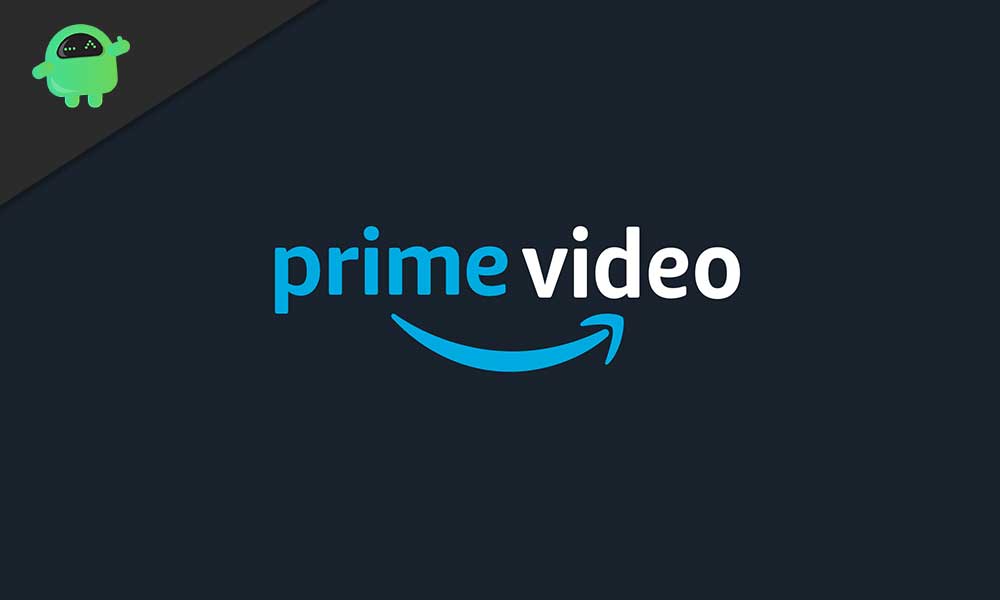 1st Method – Reboot or Reset Your Router or Modem :
More often than not, the error code 1060 is quite common when there is network inconsistency. In such a scenario, a simple reboot or reset of the networking device is enough for the fix. Initially, though, it is better to just reboot the network device first. If that does not do the trick, then go on and reset the device.
Rebooting the device will just reboot the network connection, and no custom settings will be changed as a result of this reboot. To reboot a modem or router, simply turn off the switch for the plug point where the router's port is connected. Keep it turned off for a minute and then turn it on again. Remember to keep it off for a minute as it will drain the capacitors. You can even remove the cable from the power port and keep it disconnected for a minute. Now turn it back on and see if the same 1060 error occurs.
If it does occur, then now try resetting the router or modem. However, this will clear out all custom settings you have set on your network, and this includes login information too. To perform the reset, find yourself a small pointy object like a safety pin or a toothpick. Find the reset button at the back of the router and use the small pointy object to press it for 10 seconds. You will see all the LEDs at the front blinking, which means that the reset was a success.
After this, set up the connection again, like you did the first time around, and see if the error code 1060 pops up again.
If it does, then try the next method mentioned below.
2nd Method – Check Your Connection Meets The Minimum Requirements :
Amazon prime requires a minimum speed of 900 kbps for streaming content on a smaller screen, like on a smartphone or a PC. However, if you have signed in to your account on a smart TV, then you will require a minimum download speed of 3.5 Mbps. Anything less than that, and you won't be able to stream and hence the error code 1060.
So if you are on a limited internet connection plan, then you will have to upgrade it to a higher speed. If you don't have a limited plan, but still you are unsure about your network speed, you can check the speed on your connection manually. For this connect any device you want to your internet connection and turn off any device currently using your internet connection by any means. Once you have ensured a completely free connection, open up your browser and click on this link. Here tap on the big button that says Go and wait for the results to come up on your screen. The results will include the upload and download speed of your current connection. If the download speed is higher than 4 Mbps, then try the next fix. If it is less, then upgrade or change your connection to achieve a higher speed.
3rd Method – Try Using a Cabled Connection :
Amazon prime streaming service is a very network demanding streaming service. Every time that a user starts a playback, it opens up or tries to open in HD format. Now,, this could result in the error code 1060 as Wifi signals are sometimes not strong enough to deliver the signal that it demands. In such a scenario, the ideal solution would be to switch to an ethernet connection,, which is considered to provide fairly better network speeds. If an ethernet connection is not possible in your home or office setup, then try installing a Wifi expander or repeater. This could potentially supply the strength required for your digital device.
Check if the error still occurs after improving the signal strength. If it does, try the next fix.
4th Method – Disable VPN or Proxy :
Netflix, HBO Go, Disney+, and even Amazon prime have a way of detecting any suspicious anonymous connection. Irrespective of the VPN client or proxy you are using, Amazon prime has a way of detecting if the connection is an authorized one or an unauthorized one. So if you have proxy server settings for your connection, or if you are using a VPN client while connecting to the internet, then try disabling it. After disabling the proxy or VPN, Amazon prime should run fine on your system without the 1060 error.
How to Remove Proxy:
Press the Windows key + R and open up the Run dialog box. Here, enter "ms-settings:network-proxy" and hit enter. This will open up proxy settings on your PC.
Here on the right side, look for the option that reads "Manual Proxy setup."
Inside this setup, look for the option " Use a proxy server" and uncheck the box next to it.
Click on OK and then restart the system.
After the successful restart, open up Amazon prime again and check if the error occurs again.
How to Remove VPN client:
Press and hold the buttons Windows Key + R and open up a Run dialog box. In that dialog box, enter "appwiz.cpl" and press the enter button.
This will open up the Program and Features list. From the list, look for the VPN client that you currently have on your system, right-click on it, and select Uninstall.
After successfully uninstalling the VPN client, restart your PC and check if Amazon Prime is working fine now.