In this tutorial, we will list out the steps to fix the Amazon Prime Video Error Code 7031. There's quite a handful of streaming services available as of now. Initially, it was all about Netflix but then we saw the coming of Disney Plus, Hulu, HBO Now, Apple TV Plus among others. Amazon Prime is also a pretty nifty introduction to this genre, thereby igniting the streaming services competition. From this cut-throat competition, you, the user, comes out to be the eventual winner. In the quest of becoming the best player in the market, these services are constantly on the verge of providing new content and services.
However, users will only be able to make full use of their offering if everything is up and running. This, unfortunately, doesn't seem to be the reason with Amazon's OTT service. Many users are reportedly facing the Video Error Code 7031 while streaming content via Amazon Prime. If you are one of them, then you have landed at the right place. Today, we will show you how to fix the aforementioned error. So without much ado, let's check out.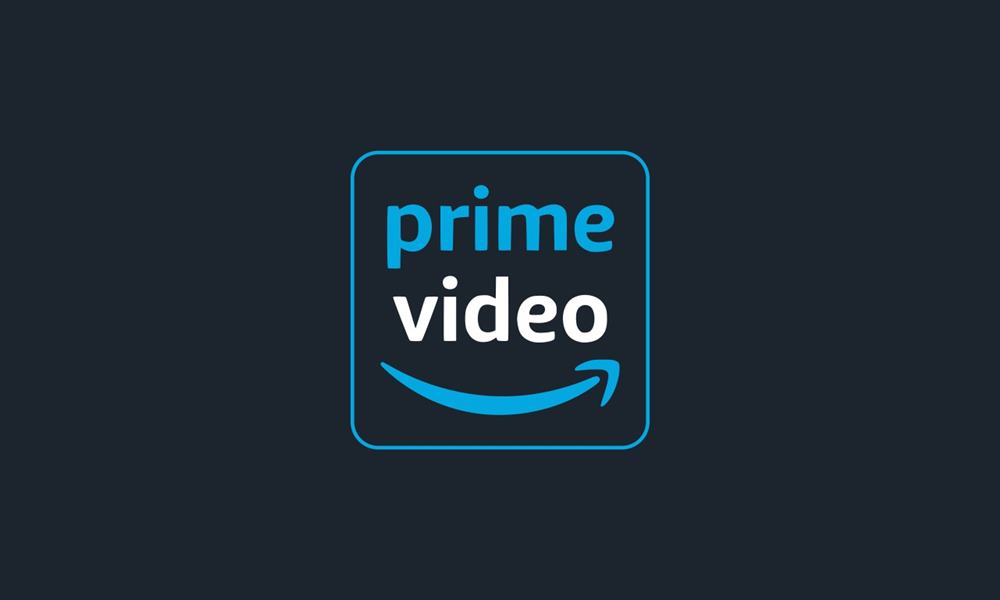 How to Fix Amazon Prime Video Error Code 7031
There could be quite a few reasons as to why you facing this issue. To begin with. it might be a server-side issue or a .COM domain problem. If you are using a Chromium-based browser or if the Do Not Track feature is enabled in Chrome, then also you could face this error. Or if the two-step verification is enabled or you are accessing geo-restricted content, then the error might pop up as well. With that said, here are all the possible fixes to rectify these issues and hence fix the Amazon Prime Video Error Code 7031.
Check Amazon Prime Servers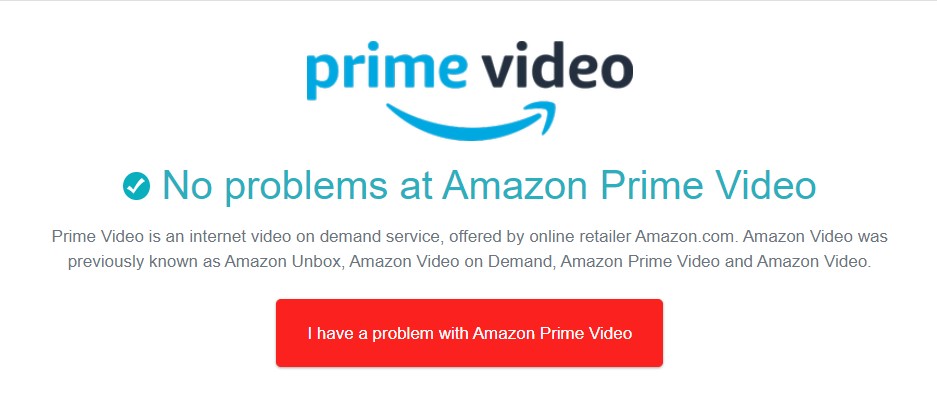 Before moving ahead with the manual fixes, first of all, make sure there's nothing wrong with the server-side. If the Amazon Web Service is not up and running, then you might face an error or two. So rather than asking your friends as to whether they are facing the said issue or not, it's better to use a technical way. There are quite a few sites that will give you complete information on whether the Amazon Prime server is down or not.
You could use the IsTheServiveDown and DownDetector to check for the same. And if it is indeed some issues with the server, then all you could do is wait until it's fixed from their end. You could also head over to the Amazon Video's Twitter account for the latest updates on this topic. Once you get the news that everything is fine from the server end, launch Amazon Prime, and see if the Video Error Code 7031 has been fixed or not.
Use the.CA domain
Some users in the US have been able to rectify this issue by using the .CA domain rather than .COM. Here is what happens: initially, they were using the https://www.primevideo.com/ but it was giving out the said error. Then they switched over to https://www.primevideo.ca/ and they were able to fix the Amazon Prime Video Error Code 7031. Therefore, try accessing the .CA domain and let us know if it works in your case or not.
The problem may be with Chromium-based browser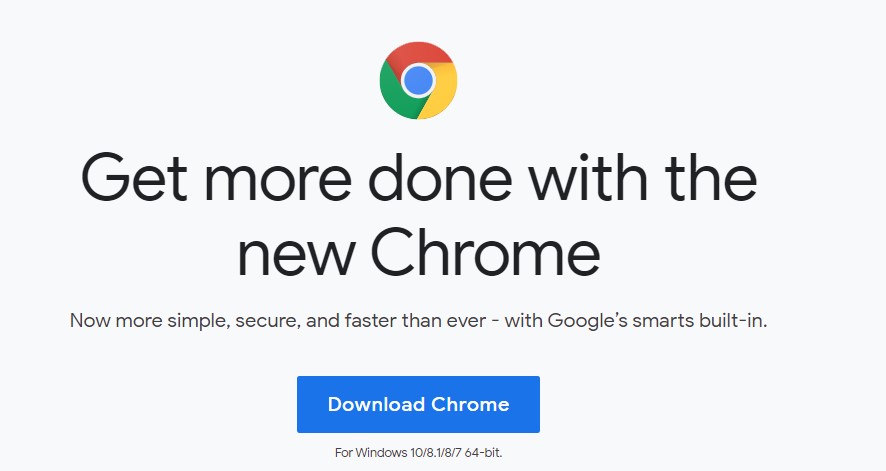 A lot of you might be using Chromium-based browsers. Well, if you get all the CHrome-related goodies minus the unnecessary RAM consumption, then it really makes sense to make a switch. However, some users are facing this error while trying to access Prime on a Chromium-based browser like Microsoft Edge. So the best bet here will be to access Amazon Prime directly via Chrome to fix the Video Error Code 7031. If for some reason you don't have Chrome installed, download it from here.
Disable Do Not Track Request in Chrome
While Chrome's Send a "Do Not Track" request with your browsing traffic allows you to have full control over your online privacy, however, it is still up for debate how much of data does it actually doesn't send. But what isn't debatable is the fact that turning off this feature fixes the Amazon Prime error for many users. If you are also using Chrome and facing the said error, follow the below steps to toggle off this feature.

Open the Chrome browser and click on the overflow icon situated at the top-right. Select Settings from the menu.
Scroll to the Privacy and Security section and click on More to expand the menu.
Now disable the toggle next to Send a "Do Not Track" request with your browsing traffic.
Restart Chrome and open Amazon Prime, the Video Error Code 7031 should be fixed. If not, then here are some other fixes to try out.
Enable Two-Step Verification
If you are trying to access Prime through any third-party services like PlayOn, then Amazon puts an additional layer of login security in the form of Two-Step Verification. For the unawares, Two-Step Verification provides an extra layer of security, in addition to your Amazon prime password, you will also have to authenticate using your phone number or any Authenticator App. If you try to bypass this security layer while using third-party services, then problem like the above is imminent. Therefore, follow the given instructions to enable the authentication layer for your Amazon account.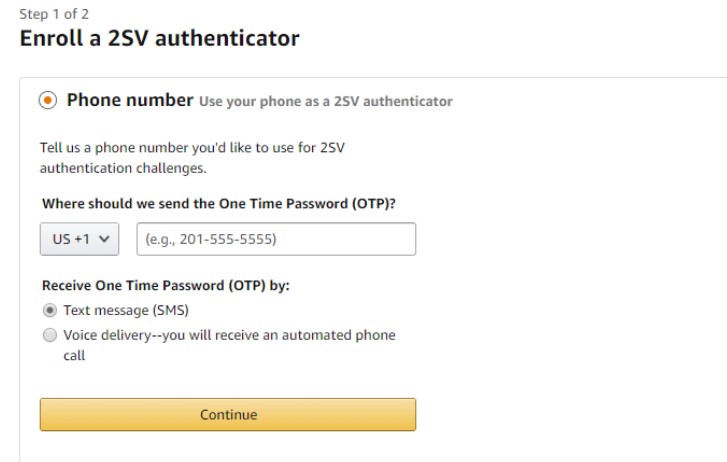 Log in to your Amazon Prime account and head over to the Advanced Security option.
Click on Get Started followed by the Two-Step Verification.
Next up, you may either go for the Phone Number method or Authenticator App, here we are going with the former.
Enter your phone number, select the SMS or Voice delivery method, and click on Continue.
You will now receive the OTP on your device, enter it in the space provided and click on Verify Code and Continue.
Once you are logged in, try accessing the Amazon Prime content, Video Error Code 7031 should be fixed. If not, there's one more thing that you could try out.
Use a VPN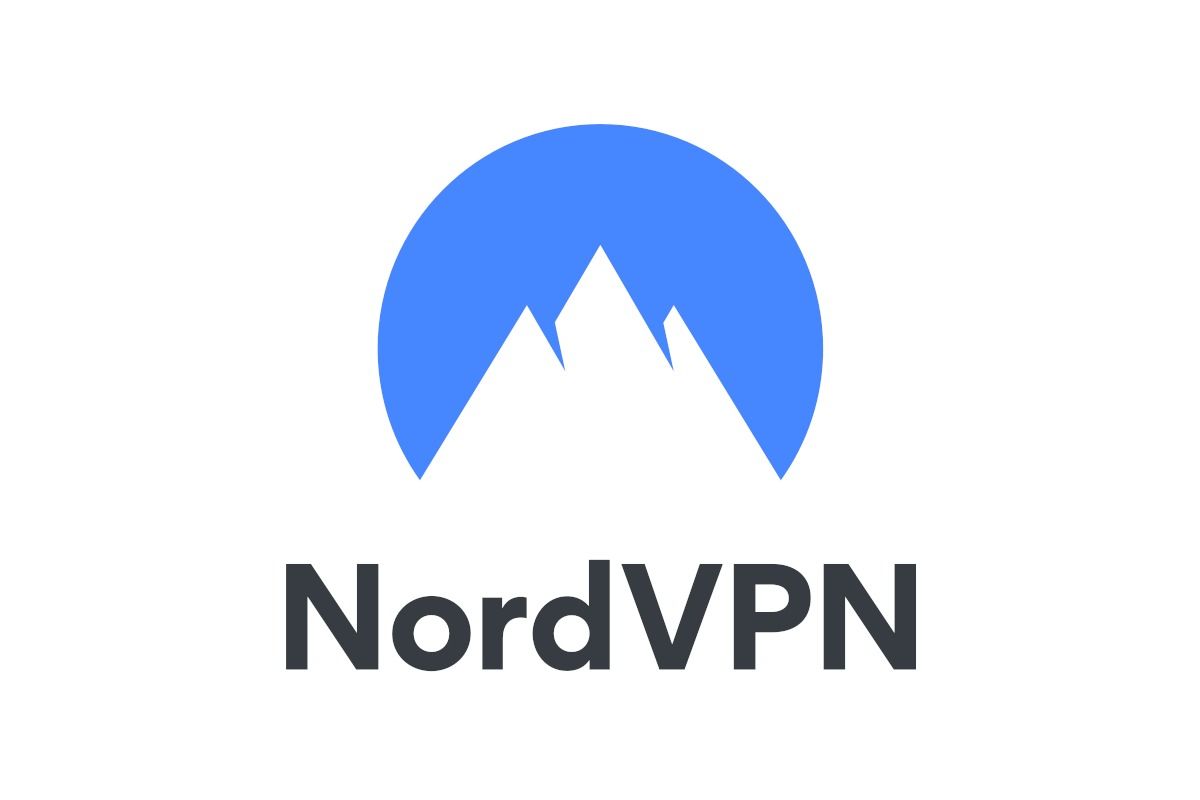 It might be the case that you are trying to access geo-restricted content. In that case, you will face the above-mentioned error. To bypass this restriction, you could try a VPN. These VPNs create a virtual network and route your traffic via its server rather than your own. This will trick Amazon Prime into believing that the data packets are coming from an an-unrestricted place and hence will connect it to its services. As far as the VPN goes, there are tons of them to try out, including the likes of Nord VPN, HideMe, etc.
So with this, we conclude the guide on how to fix the Amazon Prime Video Error Code 7031. We have shared around six fixes for the same, any one of which could rectify the issue. Do let us know which one of them did the trick in your case. Likewise, here are some iPhone Tips and Tricks, PC tips and tricks, and Android Tips and Trick that deserve your attention as well.