We all are extremely aware of the importance of fans on our PCs, and how they help in keeping the machine cool and contribute to the overall system maintenance. Generally, the motherboard fetches this system overheating information and sends it to the fans to adjust their RPM according to the temperature.
Although it does pretty efficient work by itself, you might sometimes observe problems with that. Especially when you are working on multiple applications at a time or doing some high-end gaming. You will find how quickly the machine heats up.
In such cases, the CPU fans also increase their speed to release the heat, producing loud sounds. But having the fan speed control in our hands is sometimes more appropriate than letting it operate automatically. If you ever wondered if this is even possible? Well, there's good news for you.
In fact, there are multiple ways of doing so. However, having an automatic CPU fan controller seems the most appropriate option when it comes to that. In today's article, we are going to see the top 5 best CPU fan speed controllers that you can go for your Windows 10/ 11 PC.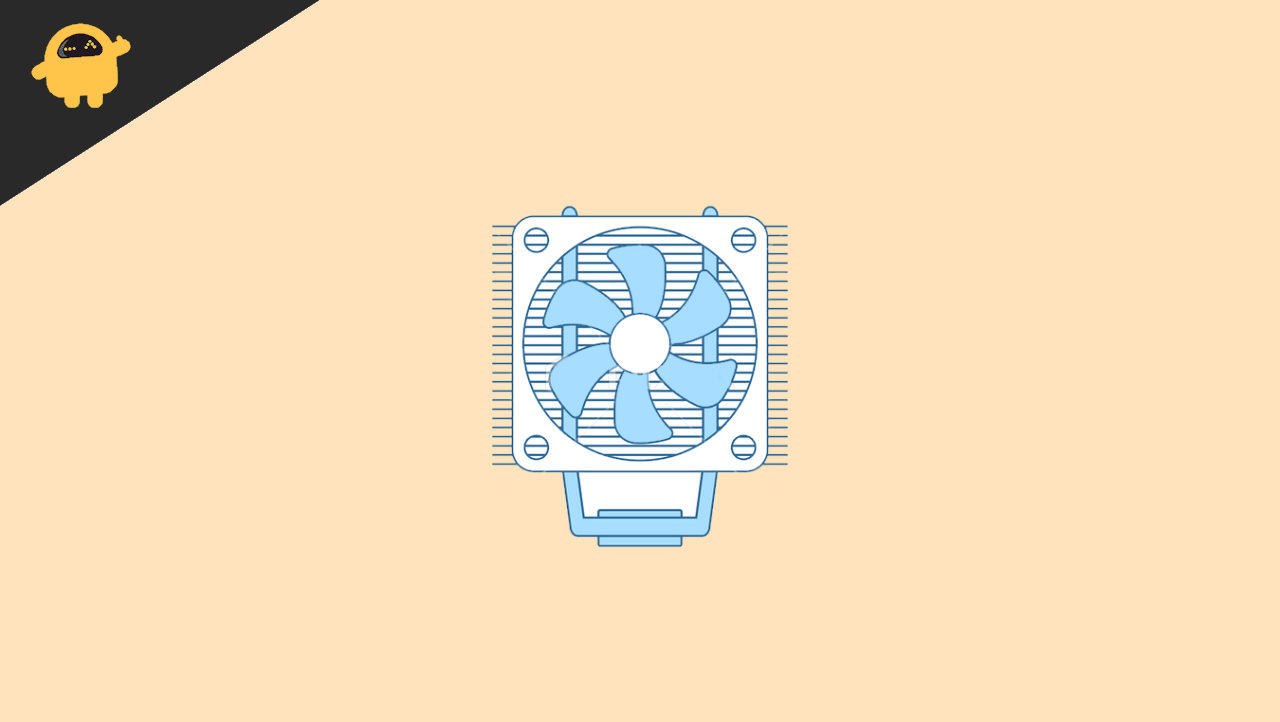 5 Best Fan Controller Software For Windows 11/10
If you didn't know, there's a way to do the same using the manual way as well. However, it sure feels like a lot of work when it comes to the configuration part. Perhaps, you could simply go for a reliable third-party controller.
This provides you with better and easier control over the CPU fans, and you can always control their speed as per your requirements. Here are the 5 best fan controllers you can always look up to.
1. SpeedFan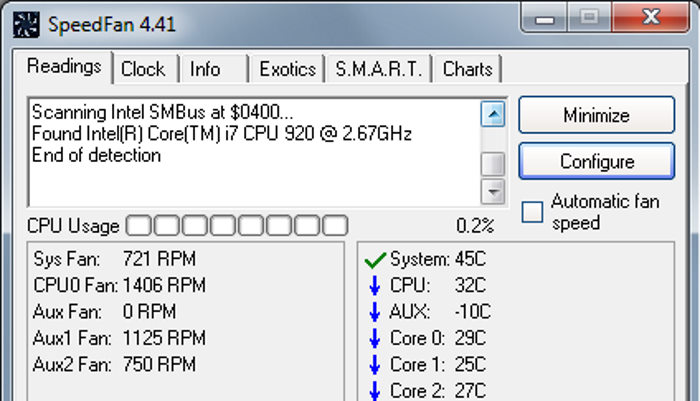 Not just a personal favorite but a deserving one, SpeedFan is simply one of the simplest yet best CPU fan controllers you can have. Once you have downloaded this software, you can easily view all the necessary information right on your screen. It shows you the fan speed RPM, CPU temperature, HDD temperature, and even motherboard temperatures. Moreover, it even regulates the voltage and controls the fan speed as per temperature.
There is an automatic button, on clicking which, it changes the CPU fan automatically to keep the system cool. In case, you feel like manually controlling the speed, you can do so by clicking on the 'Configure' option and then heading over to the 'Advance' option. You can then control the fan speed by adjusting the arrows up and down accordingly. Interestingly, SpeedFan allows you to run CPU fan speed tests, and most importantly you can have it all for free.
2. MSI AfterBurner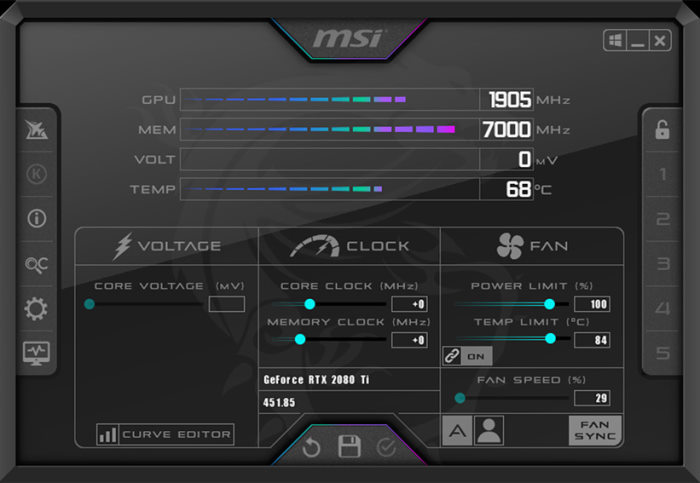 If you are using an MSI device, you must already be familiar with MSI Afterburner. This software was dedicatedly developed for overclocking. However, if you download the MSI fan control, you will get some extra features. Fortunately, this software satisfies all the requirements one could have from any fan control software.
The sleek and user-friendly interface makes it easy for users to operate the software. You can simply adjust the bars to up and down the fan speed. Furthermore, it also allows you to check the CPU/ GPU temperature, GPU voltage, memory usage, FPS, and more to ensure the overall performance of your system.
3. Mac Fan Control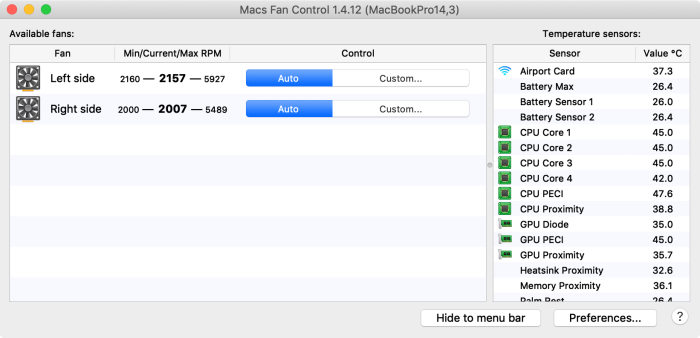 Next, we have another software that dedicatedly focuses on the CPU fan control feature. Hence, it also promises a much better and simple interface with only the necessary functionalities. Mac fan control is available both for Windows as well as Mac devices. It runs perfectly on Windows 10/ 11. However, if you were to use this software, there is only one requirement you should meet and that is, you have to download boot camp.
Using this app seems very easy and comfortable. In fact, it is one of the best solutions for Mac devices and certainly a potential one for Windows too. You can easily get rid of overheating issues, loud CPU fans, and so. Just tap and move the slider to control the speed. It's that simple.
4. Notebook FanControl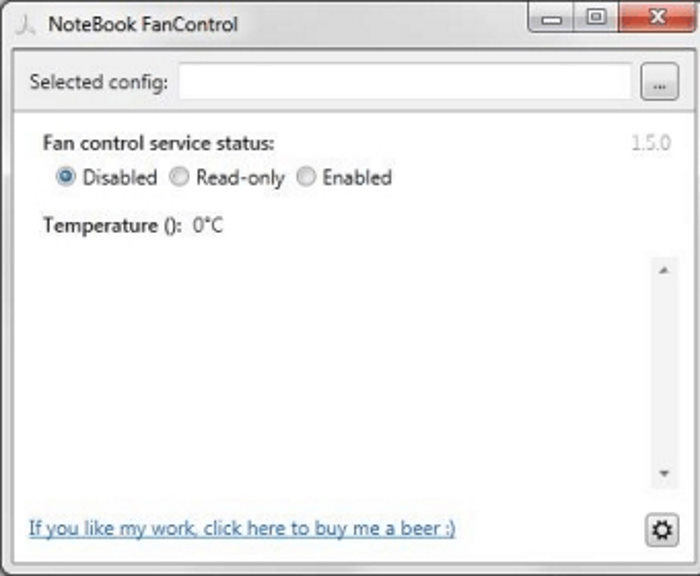 If you are just a beginner with such apps and don't have a grab of it yet, you can also look forward to Notebook FanControl. This app is just as simple and easy to use. You can get the real-time fan speed and read the system temperature.
On reaching the main menu, you will find a slider, drag it in any way to increase or decrease the fan speed. Notebook Fan Control is a free application and provides accurate data and functions.
5. Corsair Link 4
As a PC and Hardware monitor software, you get all the important and basic functionalities under a single roof here. The Corsair Link 4 was basically developed for the systems containing pre-installed Corsair fans or the ones having the corsair liquid CPU cooler. However, the application just fits in perfectly with any other system components as well.
It lets you monitor the CPU and HDD temperature, and the CPU load. Besides, you can easily control the CPU fans as well as the overheating issues. Corsair Link 4 is compatible with Windows 10/ 11, so you will have no trouble at all downloading and using this software on your PC/ Laptop.
Conclusion
There are tons more software of such types on the internet. And since they share the same objective, you will find them all almost similar to one another. This is indeed the only reason why people often get confused. However, I hope that this article has made your search worth it and helped you find the one that fulfills all your requirements. Comment below which CPU fan controller software is your favorite and why?