In this tutorial, we will show you how to get a 100-year-old haunted house in BitLife. To be fair the game comes with so many goodies that it is quite an effort taking task keeping an account of all of them. There are tons of activities, challenges, missions, and updates to the game. And being blessed with new features makes it all the more interesting. For example, you could don the cap of a dentist, start farming, or even be a social media star.
Apart from that, there's gambling, betting, and other notorious activities as well. Likewise, the game also allows you to invest in real estate and purchase houses. And it is the latter that seems to intrigue a lot of users. Among all the different types of houses available, haunted houses seem to have a separate fanbase. Therefore in this guide, we will help you in making a 100-year-old haunted house your permanent abode. Let's begin with the scary ride!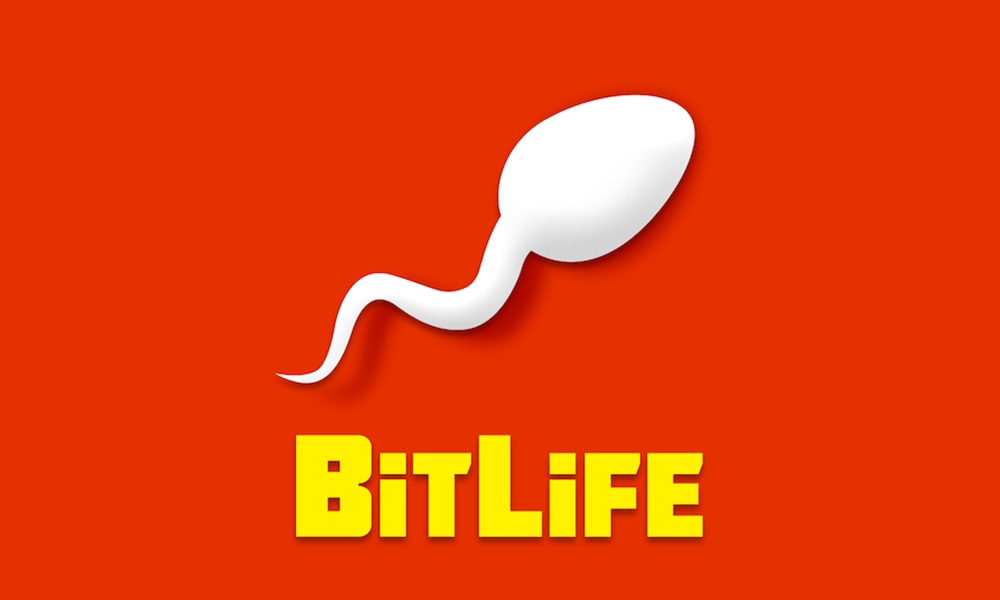 BitLife Guide: 100-year old Haunted House in BitLife
First of all, you will have to wait until you reach a certain age of purchasing a house. The longer you wait, the more will be the chances of getting a better house. While that is one thing, the next thing to keep in mind is checking whether it is haunted or not. For that, having a look at the paranormal activities of the house could be the best indicator. The same could be found out from the house's description that holds useful stats.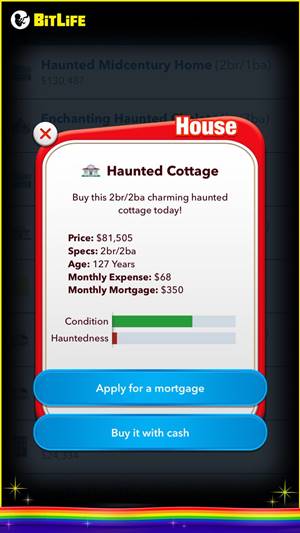 But keep this mind. Although you are looking for a paranormal house, make sure that it isn't way too much haunted. If it's red, then it is in possession of some evil spirits, therefore, maintain a safe distance from such houses. The reason we are saying so is that if you stay in these houses, then your character might face trauma and could have adverse effects on his health as well.
Apart from finding a slightly less haunted house, you should also choose a house that is older than your character's age. Furthermore, you could also pass down this home to your children when your character dies (this option, however, is limited to the paid version of the game). And since you are living in a haunted house, there could be many different kinds of paranormal and supernatural activities going on, so you have been warned beforehand!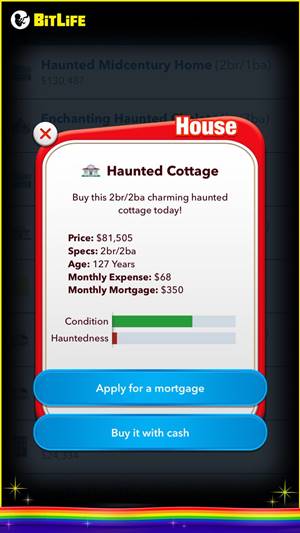 As soon as your haunted abode crosses 100 years, it could be used for a wide array of things. The primary among them is that it completes one of the four missions, part of the Vampire Challenge. The other three include biting character, impaling him, and living in Romania. We already have a detailed guide on the said topic, interested readers can check it out.
Conclusion
So this was our comprehensive guide on how to get a 100-year-old haunted house in BitLife. We hope these instructions will come in handy the next time you are looking for an age-old haunted abode. If you still have doubts regarding any of the above instructions, do drop in your queries in the comments section below. Likewise, don't forget to check out our iPhone Tips and Tricks, PC tips and tricks, and Android Tips and Trick as well.