Blox Fruits is a popular Roblox action-adventure game that allows players to explore the vast open world. Blox Fruits also features a unique combat system that allows players to defeat their opponents with special moves and abilities. One of the game's main features is the ability to eat various fruits that grant special abilities. Players can also team up with friends to form crews and sail the seas together to find hidden treasures and battle dangerous enemies. In this guide, we will take you through the Blox Fruits Easter Event 2023.
The game is constantly updated with new content, including new quests, items, and fruits, keeping players engaged and interested. Blox Fruits also has an active community that hosts events and competitions, adding to the game's overall excitement. As you travel across the ocean, you will encounter treacherous waters, dangerous sea creatures, and hidden secrets waiting to be discovered. You can choose to engage in intense battles against powerful bosses or take on tough enemies in epic combat to test your mettle. With each new challenge you face, you will unlock new abilities and gain valuable experience. Let's find out all the details about the Blox Fruits Easter Event 2023.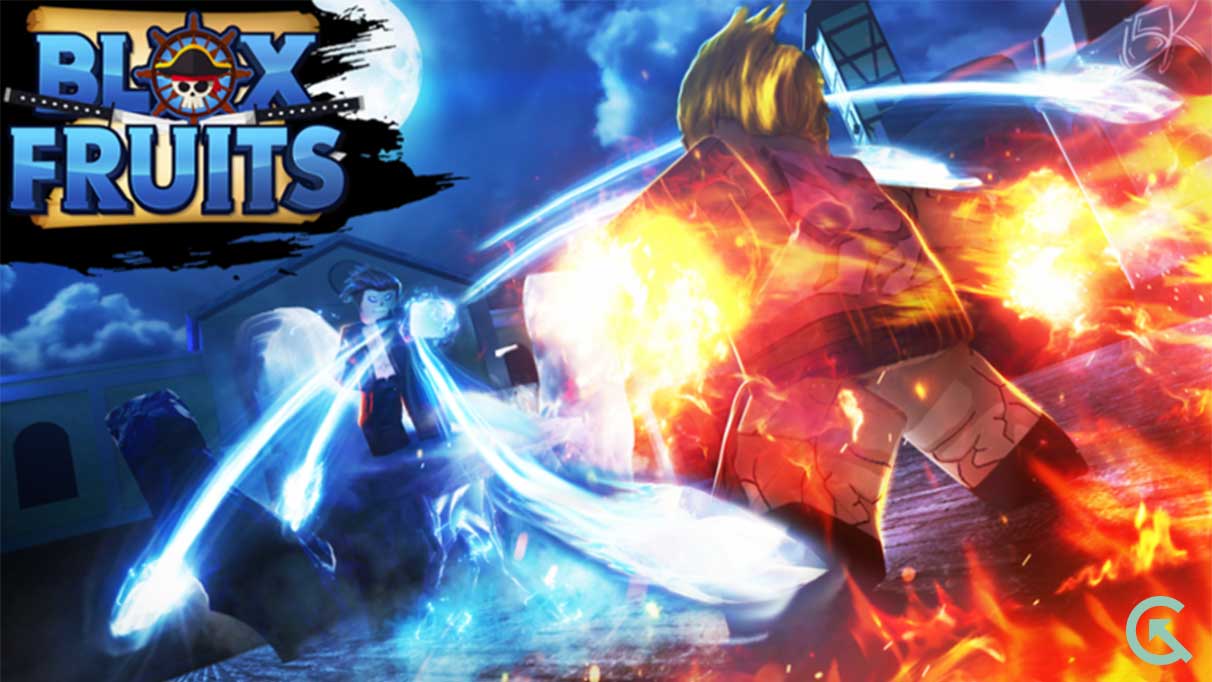 Easter Event 2023 in Blox Fruits
The Roblox Blox Fruits game has recently launched its Easter Event, which may be considered a small update, but it still has some interesting features. One of the main changes is the adjustment in fruit spawn times. Instead of the usual 60-minute spawn interval, fruits will now spawn every 25 minutes during the event. This modification can have a significant impact on the game, as it allows players to collect more fruits in a shorter amount of time, which can result in a boost in their gameplay.
Although the Easter Event is smaller in scope, the developers have stated that they are currently focusing more on the upcoming major update. This could mean that there are more exciting features to come in the future, which will make the game more enjoyable for players of all levels.
For players looking for a quick boost, the Easter Event also introduces a new code that provides an hour of 2x Experience. This code can be a game-changer for those who want to level up more quickly and take advantage of the Easter Event's changes. Additionally, this code can make it easier for players to reach their desired level and unlock new abilities or features that they may not have had access to before.
Overall, the Easter Event is a welcome addition to the game, and it offers players new challenges and opportunities to improve their gameplay. Although it may not be a major update, it still has the potential to change the way players approach the game and is definitely worth checking out. Here's the Twitter update by the dev:
Happy Easter! We hope you're all having a great holiday weekend.

We're spending our time working on the next big update, but enjoy collecting some Fruits/eggs this week.
Fruits will now spawn as eggs every 25 mins instead of 60, have fun!https://t.co/iuiId4VVfl

— rip_indra (@rip_krazy) April 8, 2023
How to play Blox Fruits Easter Event 2023
The game's unique fruit system is an interesting feature, but it might still be confusing to some players. Fruits normally spawn once every hour and despawn 20 minutes later. During the Easter event, however, fruits spawn every 25 minutes. For those who don't want to wait for a fruit to spawn, they can also purchase fruits from the Blox Fruits Dealer. This dealer restocks random fruits every four hours, giving players a chance to obtain a fruit with unique abilities.
The rarity of a fruit determines the number of skills it possesses and the level of mastery required to use them. Rarities can range from two to four skills, with the rarer fruits being more difficult to obtain. Players must work hard to master their fruits to make the most out of their abilities.
In addition to the fruit system, the game also features bosses that players must defeat to progress. These bosses have the potential to drop unique items such as accessories or swords, which can enhance player stats. Mastery is another important aspect of the game, as it boosts player stats by one point every three levels and unlocks new skills. Players can gain mastery by defeating enemies with the weapon they wish to level up.
One of the most interesting aspects of mastery in Blox Fruits is that it is not lost when switching out items. If a player acquires a new item, it starts at one mastery, but the mastery of the previous item returns if the player switches back. Another interesting fact is that up to two Blox Fruits can spawn in each VIP server until it is restarted. This adds an extra level of excitement to the game as players compete to collect the rarest fruits and items.
Conclusion
We hope this comprehensive guide has provided useful information about the upcoming Easter Event 2023 in the popular game Blox Fruits. There's something for everyone to enjoy during this exciting event. So whether you're a seasoned Blox Fruits veteran or a brand new player just starting out, don't forget to participate in this event.