One of the tricky price segments while building a Gaming PC build is the mid-range segment. The problem in mid-range builds is that users always get confused. That is because of the fact that they don't know what to spend more on and what to compromise on. While veteran PC builders know about the sweet-spot, it gets quite difficult for beginners. Since this is one of the most trending price-segments, we decided to give our best Gaming PC Build Under $700.
For building a gaming PC, you have to buy all necessary accessory which completes your gaming PC requirement. This article will help you to build your gaming PC with the best hardware under your budget.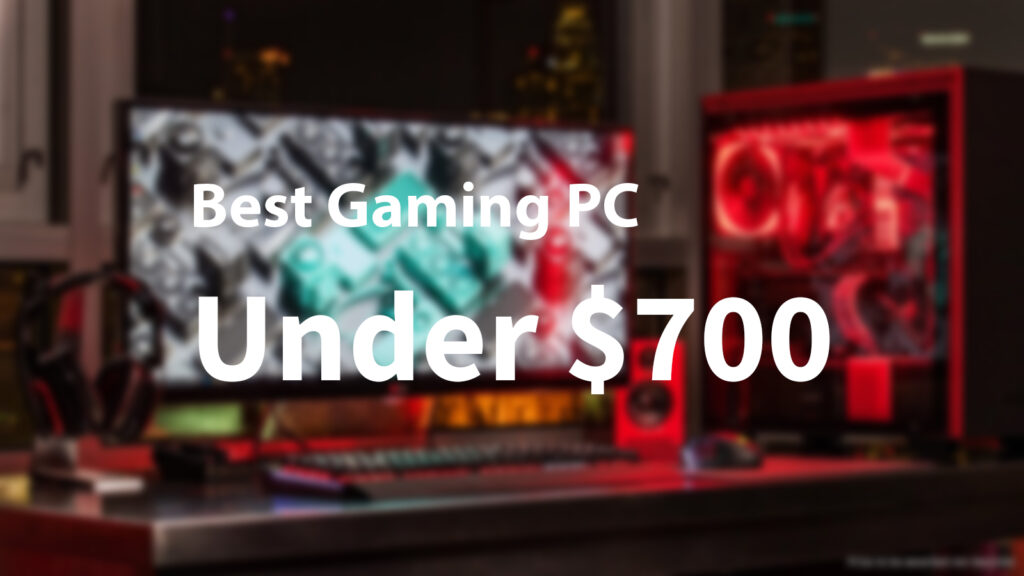 Building your $700 Gaming PC
Before building your PC, you have to plan for many criteria like upgrading ability, high performance, and your budget. Many peoples have the wrong assumption about the gaming PC(i.e., it costs more), but unfortunately many will end up satisfied by the lower price than expected.
For building a gaming PC, you require the following components
Processor: Find Right Processor for your PC build
RAM:
Graphics Card: How to Choose Best Graphics Card
Hard Disk Drive( HDD/SSD)
PC case
Power Supply Unit (PSU)
Cooling Fan
We are also giving some upgrade options for your Gaming PC. Make sure you read this article fully to boost up your gaming PC fantasies.
Choosing the Right Components
You have to choose the right components for your PC without neglecting a simple flaw ( For example one may have a great processor but lack of proper RAM or GPU may end up in wasting money in the PC components which have no use for gaming arcade machine). We have listed many PC components below which is best for your Gaming PC
| | | |
| --- | --- | --- |
| Sl No | PC Components/ Accessories | Price |
| 1 | Motherboard: Asus Prime B450-A Gaming Motherboard | $79 |
| 2 | Processor: Ryzen 5 3600 | $170 |
| 3 | RAM: G.Skill 8GB DDR4-3200 Mhz Memory | $36 |
| 4 | Graphics Card or GPU: MSI GeForce GTX 1660 Ti 6 GB VENTUS XS OC – Gaming Graphics Card | $260 |
| 5 | HDD: ?SSD: Kingston A400 480GB SSD | $45/$60 |
| 6 | PC Case: Deepcool Matrexx case | $50 |
| 7 | PSU: EVGA BR 500 W 80+ Bronze Certified ATX Power Supply | $45 |
| 8 | Cooling Fan: ? | $20 |
Let us see the detailed overview of the above PC components which are used to build your $700 gaming PC
Processor Ryzen 5 3600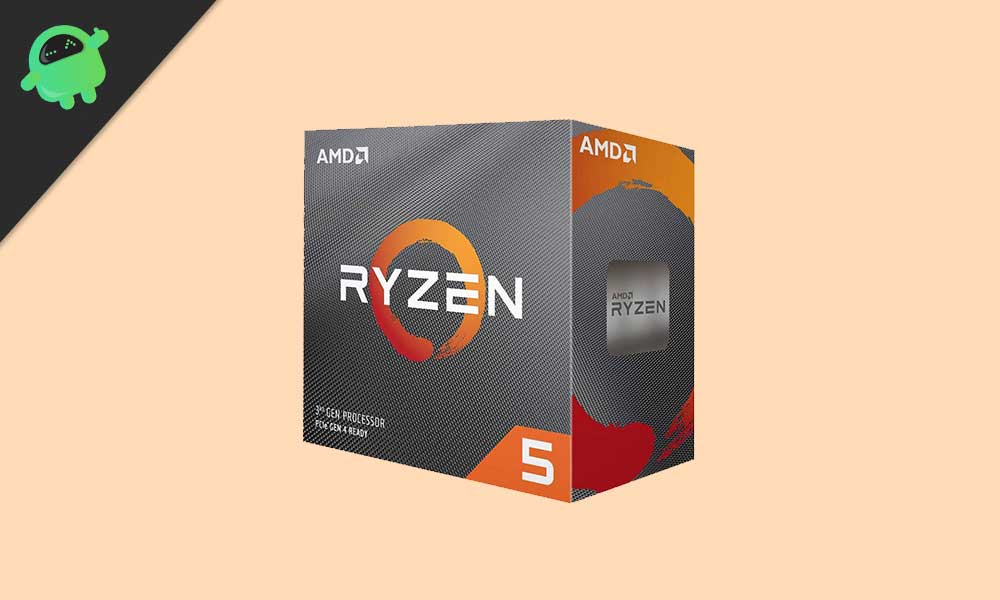 The upgrade from Ryzen 5 2600 to Ryzen 5 3600 is the most significant upgrade you'd notice from $600 to $700 Gaming PC Build. The Ryzen 5 3600 is the best budget gaming processor you can buy in the market right now. AMD has made some significant improvements in the Zen 2 architecture as compared to previous Zen+ architecture. Therefore, the Ryzen 5 3600 gives some significant performance bump over the Ryzen 5 2600 by offering as much as 20% of a performance gain on average. Not to forget, Zen 2 witnessed some serious single-core performance improvements. So the Ryzen 5 3600 is a no-brainer in this price segment. Once again, the stock cooler from AMD does a fabulous job. The fact that can it easily withstand mild overclocking as well is what it makes so worth the price.
Asus Prime B450-A $79
Like our $600 build, we have again opted for the same board, the Asus Prime B450-A. The reason behind is pretty simple and that is the fact that Asus offers one of the BIOS software out there. Not to forget the stellar Aura-sync compatibility and an array of USB 3.1 ports. There is nothing more you can ask for at the price you are paying.
G.Skill 8GB DDR4-3200 Mhz Memory – 36$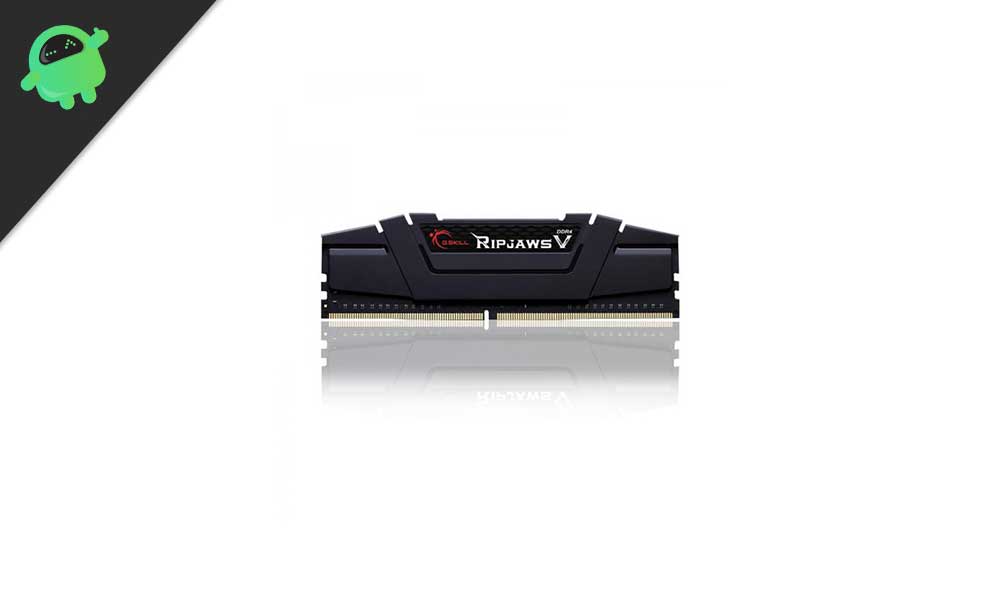 8GB RAM is the minimum you need for 1080p gaming. That along with the 3200Mhz frequency which becomes a pretty important aspect when you are choosing a Ryzen processor. While we have chosen 8GB RAM here for the sake of budget, it is highly advisable to get another 8GB stick straight away or later down the line. 8GB RAM is not the standard anymore and more and more games are utilizing memory north of 8GB. If you are looking for a future-proof build, higher capacity memory is a must.
Kingston A400 480GB SSD – $60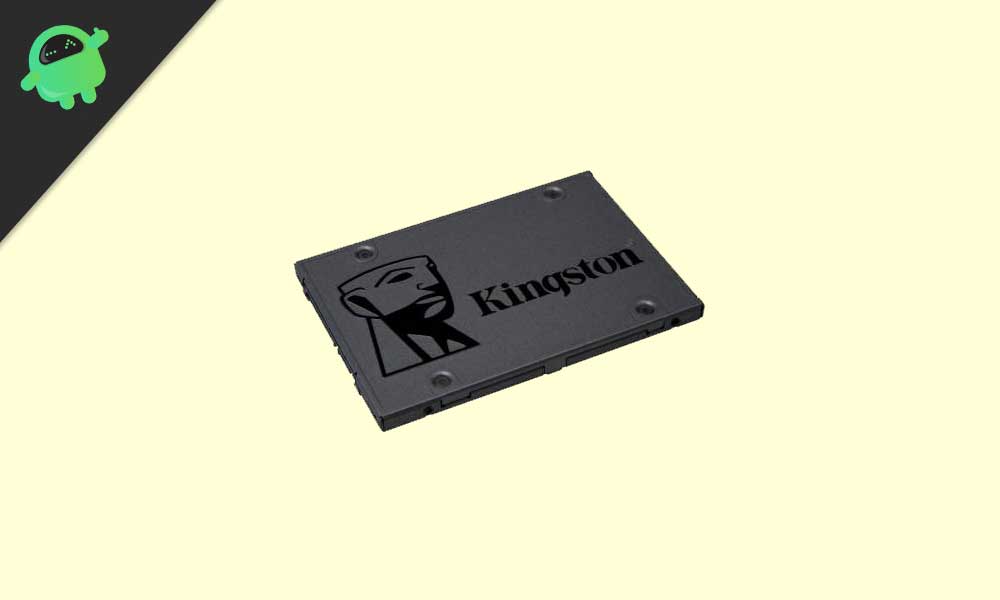 While 480GB might not be much, an SSD is what you definitely need for a gaming build. Load times are really very annoying for a gamer and with SSDs getting so cheap, it is actually not a great idea to not choose an SSD and opt for a higher storage HDD instead. Not to forget, with the rise in broadband speeds, deleting and reinstalling stuff hasn't been much of a hassle like before. That being said, games have been increasing in size a lot so if you are a person who plays a lot of AAAs you can get another HDD on top of it.
MSI GeForce GTX 1660 Ti 6 GB VENTUS XS OC – 260$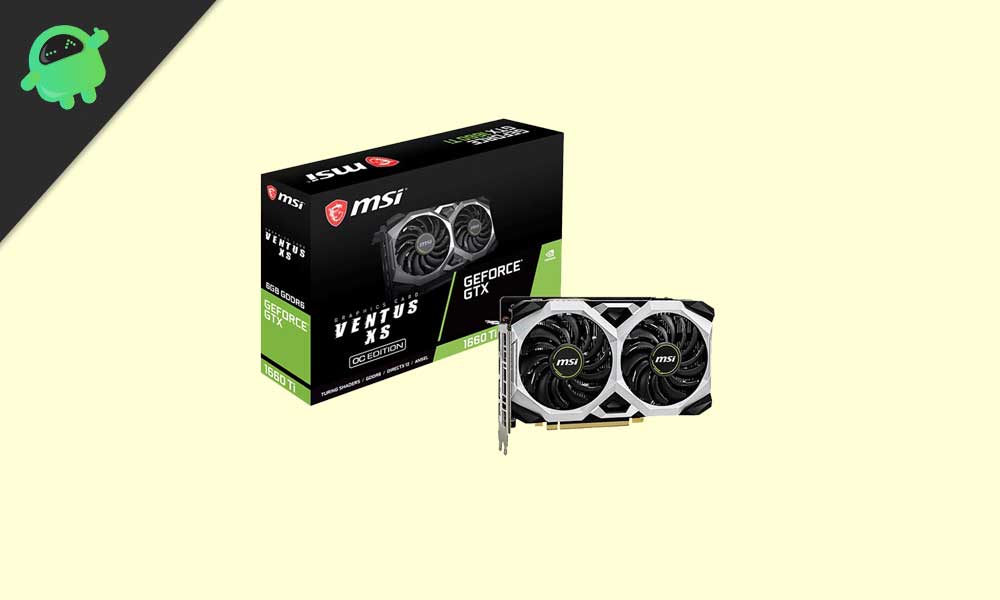 Another upgrade you'd notice from our $600 build is the GPU. We are using the GTX 1660 Ti here which has some considerable improvements over the 1660 Super. With a few dollars increase in price, you are getting a GPU with significantly faster memory and a higher CUDA core count. While initially, the performance difference hasn't been that much, the gap should widen definitely in the future just due to the fact that the 1660 Ti possesses much much faster memory. Speaking of the MSI Ventus version, it comes with dual fans. MSI is known for making cards with pretty efficient cooling so you won't have any headaches in that department. To install Graphics Card, you can follow our article: How to upgrade and install the Graphics card on your PC.
Deepcool Matrexx 55 – 50$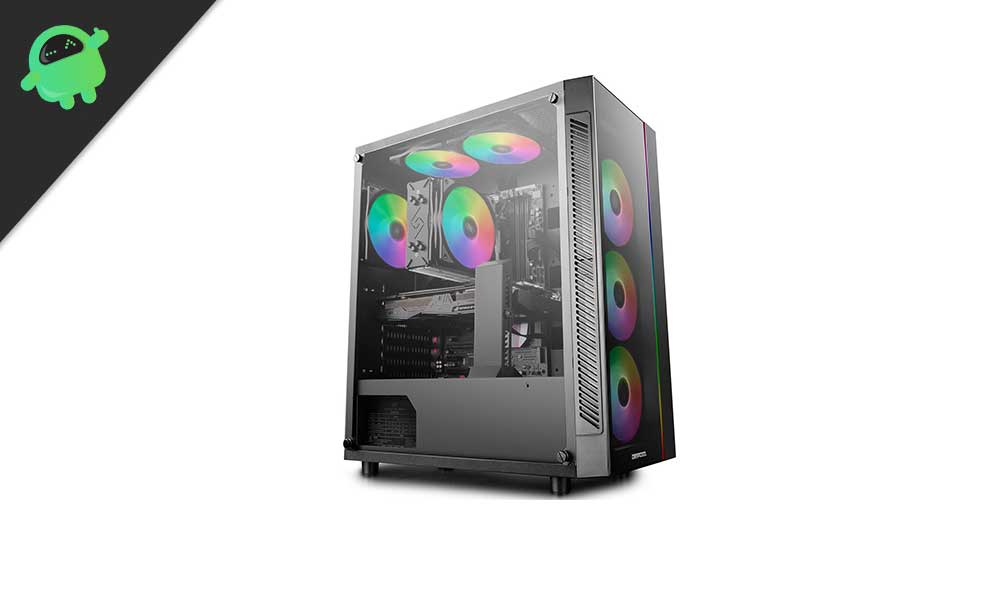 The Deepcool Matrexx 55 is another stellar looking case you can get at an affordable price. So, what's so special about it? The most striking feature in the cabinet is the RGB strip in the front. It is an addressable RGB strip, but you don't necessarily need a controller to control it. It can be simply controlled via the cabinet itself. The cabinet has a pretty stylish looking tempered glass front and side for showing off your RGB fans and the rest of your build. The airflow is quite decent too. In this case, you can manage the cable very nicely. With a price of mere 50$, we can't ask for anything more.
EVGA BR 500 W 80+ Bronze Certified ATX Power Supply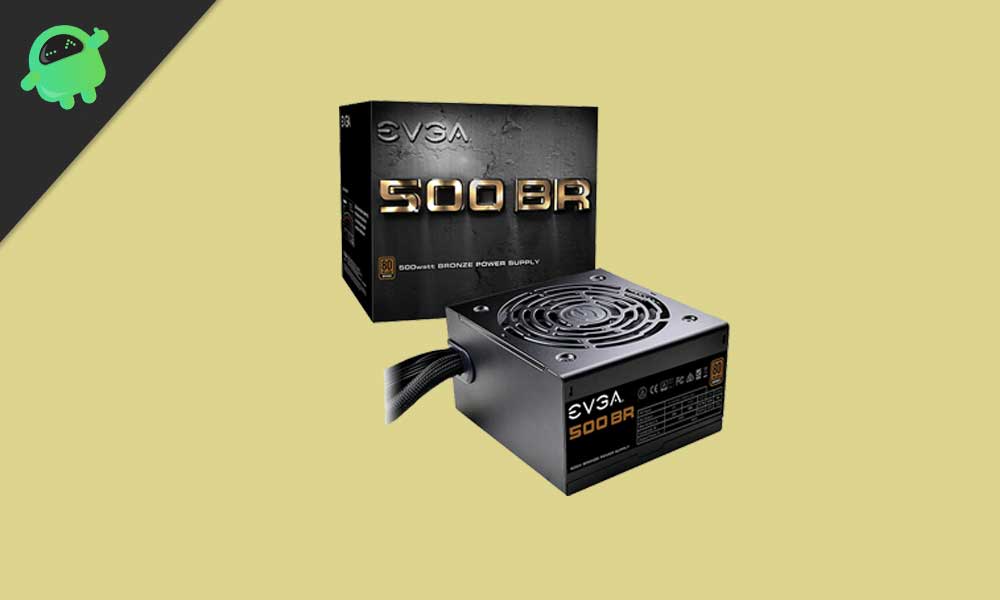 This time we have chosen a 500W PSU just to make sure there is enough headroom for the components since we are using the 1660Ti here. Not to forget, a higher capacity PSU is more future-proof. Once again, we relied on EVGA because it has a really good reputation when it comes to the power supply, and this power supply, once again, is 80+ Bronze Certified. If you plan to upgrade your GPU later down the line, a 500W PSU is a must for mid-higher range GPU.
That is all we have for the $700 Gaming PC Build. Surely, if you can extend your budget there are a few changes you can make to get the most of your build. You can opt for the RTX 2060 instead of the GTX 1660 Ti to experience some sweet ray-tracing. Moreover, if you are looking for some flashy ARGB, we'd recommend the Deepcool Matrexx 55 with ARGB fans. These cost just a few bucks more than the stock version and offer 4 fans. An important aspect is that you don't need a controller to control them, as Deepcool provides a manual control button in the cabinet itself. That will surely add some cool aesthetics to your build. Last but not the least, you can opt for a better motherboard, which has a better VRM, such as the B450-E Strix if you are into overclocking.