In this tutorial, we will show you how to build a base in DayZ using Fence, Wall Tower, and other items. This survival video game remained in the early access stage for Windows users for surprisingly 5 years. After this long wait, the stable version made its way over to PC in 2018. Later on it was also released for Xbox One PlayStation 4. Set in the post-Soviet Republic of Chernarus, a mysterious plague has engulf the entire city and turns them into infected people (sounds familiar, right?). You will have to look out for food, water, weapons, and medicine and at the same time, kill or avoid the infected people in solo or a team.
Apart from this, there is another thing required for your survival. And that is having a permanent abode. Throughout the jungles, you might find many camping areas. However, not all qualify to be a perfect place to set up your home. This is because, at some places, you might not be able to find any resources essential for survival while other places might be full of dangerous wild animals. Furthermore, setting up your home also requires some meticulous planning. Therefore in this guide, we will list out detailed instructions that will help you out in setting up your own abode in the best possible manner. On that note, here's the guide to building a base in DayZ using Fence, Watch Tower, Wall, and other items.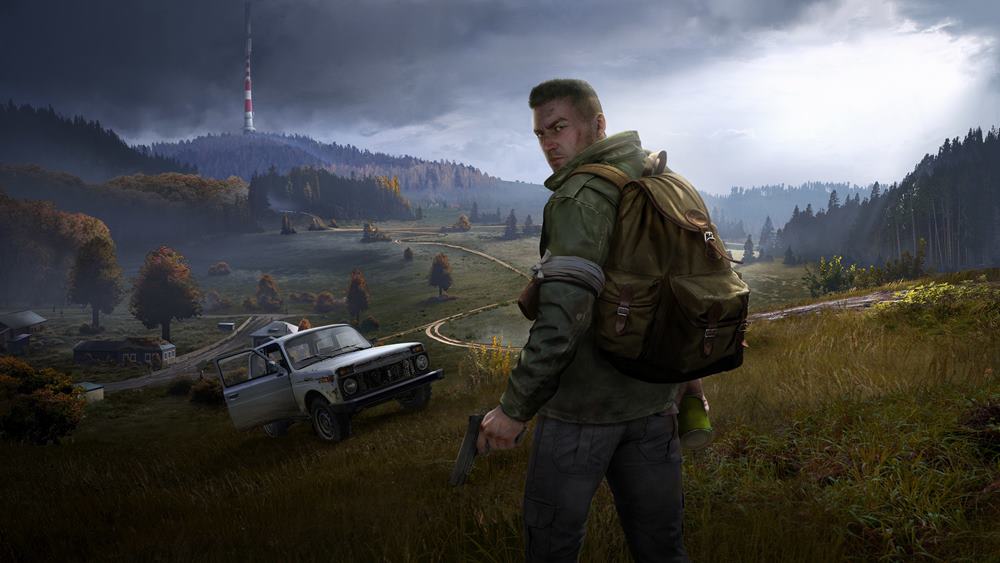 How to build a base in DayZ using Fence, Watch Tower, Wall, and More
Building your home is no easy task. Not only do you need to know to find a safe reallocation zone, but also an area that isn't bereft of goods, more importantly, the goods needed for daily survival. These include food, water, sunlight among others. Now once you find it, you also need to find some materials needed for at least setting up your home. Furthermore, adding other items to your home for safety or just for decorative purposes like fence or watchtower requires materials including sticks and rope, among others.
Also, any structure that you build will remain even after your death, until they are destroyed by enemies or through the wrath of nature. Anyways, always remain vigilant and make sure no one hoped on to your property and destroys it. In this regard, you could call for extra security measures, including building fences around your house's perimeter. On that note, let us begin with the guide. But rather than handing out the steps to build a base in DayZ using Fence, Wall Tower, and other items, it is better to portray it via an infographic. After all, a picture is a thousand words, isn't it?

Conclusion
So with this, we conclude the guide on how to build a base in DayZ using Fence, Wall Tower, and other items. Just there are a few things to keep in mind. Make sure to set up your abode in a spot safe from wildlings and where there is the basic necessity of life present. In this regard, the above infographics will come in handy. Likewise, our collection of iPhone Tips and Tricks, PC tips and tricks, and Android Tips and Trick are equally important as well.