In this guide, we will show you how to bypass the FRP on the Oppo A16 CPH2269 smartphone. As we know, the device came out of the box with Android 11.0 powered by the latest MediaTek MT6765G Helio G35 chipset.
If you are someone who has lost the Google account information to access your device after a factory reset, then this guide is for you. FRP stands for Factory Reset Protection that protects your device and information, including screen locks and data encryptions. It is enabled automatically when you add the Google account on your device and will be disabled if the Google account is removed from the device prior to the Factory Data Reset.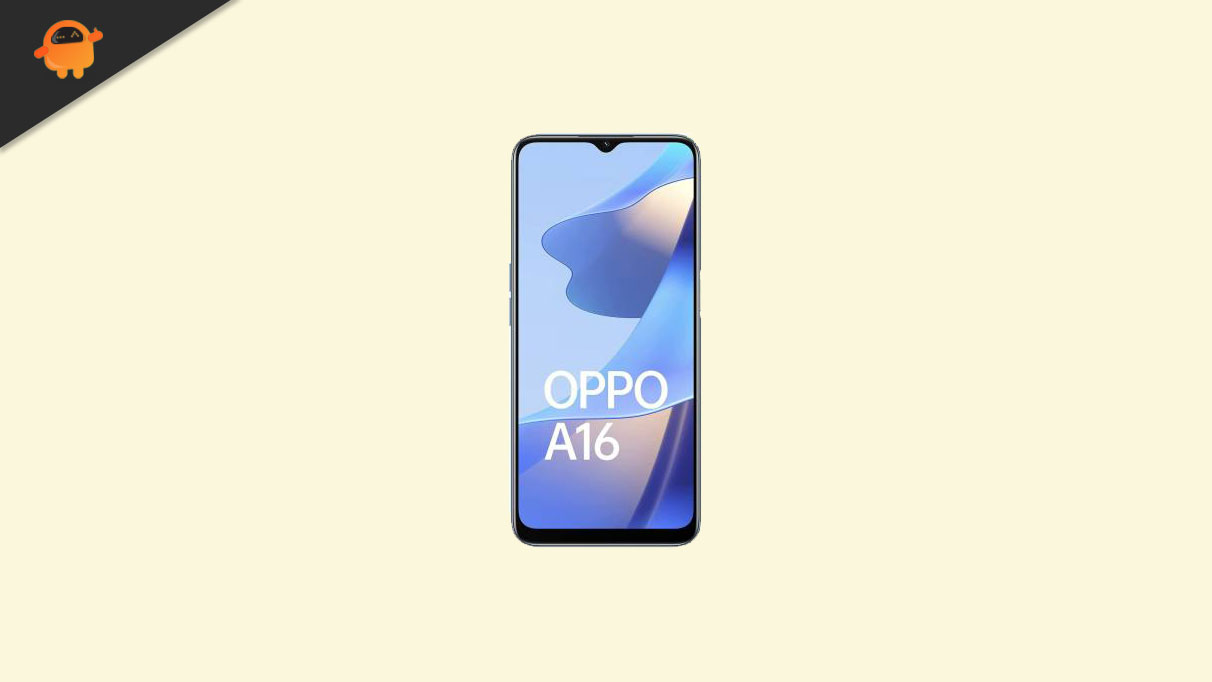 Pre-Requirements:
This guide works only on Oppo A16 CPH2269. Don't try it on other devices.
You need a Windows PC or Laptop with a working USB cable.
Download MTK VCOM Drivers and install them on your computer.
Download and install the Oppo USB Drivers on your PC.
Make sure to charge your device to at least 60% before following this step.
Take a full backup of your device's internal data.
After following all the pre-requirements mentioned above, now you can follow the flashing steps carefully:
Warning!
GetDroidTips won't be responsible for any kind of error that occurs to your device while or after following this guide or flashing the scatter file. You should know what are you doing. Do it at your own risk!
Steps to ByPass FRP lock verification on Oppo A16
Method 1: Using SP Flash Tool
Follow these instructions carefully to remove the FRP lock via the SP Flash tool.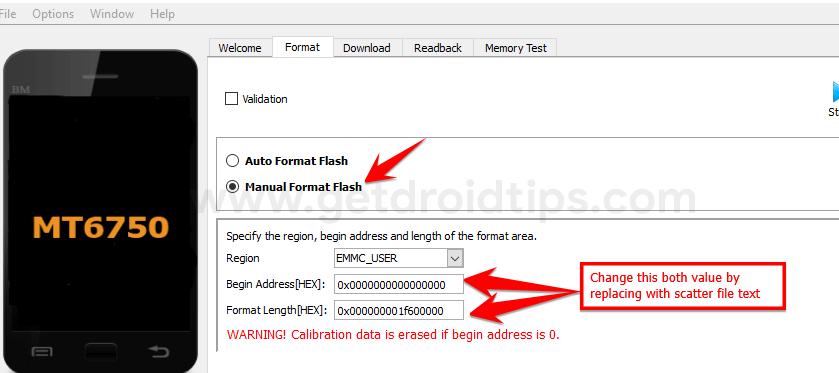 You can watch our video guide to remove the FRP lock on Oppo A16.
Method 2: Using Infinity CM2
Follow these instructions to bypass FRP lock on Oppo A16 via Infinity CM2:
First, download and install the latest Chinese Miracle 2 or CM2 Tool on your computer.
Open the tool, under the platform/main, select the base and model name.
Select the DA Type and check box the service option.
Now tap the service menu, make sure to select the SMART RESET option, and click the Reset Settings / Format FS option

Now you need to connect your Oppo A16.
Before connecting, make sure you have turned off your phone and wait for 20 seconds.
If your device is powered off, connect using a USB cable to your phone. On your software screen, your device will start responding to the CM2 software.
Waiting for device connection ...

PTFN : MediaTek USB Port_V1632 (COM33)
MODE : BOOTROM
PORT : 33
Waiting BOOT ack ...
BROM : Skip ACK verify
BROM : Init BROM
BROM init passed!
CHIP : MT6765 , SBID : 0x8A00 , HWVR : 0xCA00 , SWVR : 0x0000
CODE : Cervino
TYPE : MODERN [RAPHAEL]
BROM : MEID : 4EF067299A63E0BE47C2E9C981A41FC2
BROM : SecLevel : 0x000000E5
BROM : SecMode : SBC+SDA+EXT
BROM : BROM|BL : 0x05|0xFE
BROM : BOOTROM
BROM : SOCID : 0D10EDB7706A0C9CFD2BD59A007C114A44FC9E3BD98CC24D14493946F0234280
BROM : SLA : Local Auth
BROM : SLA : Auth Started!
BROM : FF : Look for EMI
BROM : FF : EMI found!
BROM : SLA : Auth Passed!
BROM : SLA : 0x0000001F
BROM : PreBoot stage #1
BROM : PreBoot stage #2
AGENT : Oppo : F16 | Manual : Disabled
AGENT : Look for suitable BootChain in DA ...
AGENT : MTK_AllInOne_DA.bin
AGENT : CHANGE : v2112
AGENT : Found MT6765
AGENT : MTK_DOWNLOAD_AGENT
BROM : Sending 1st DA ...
BROM : DA sent
BROM :Transfer control to DA ...
DA : AGENT started!
DA : SYNC
DA : MODE : BROM
DA : EXT_RAM NOT initialized!
EMI : DEV : FireFly
EMI : SRC : preloader_oppo6765.bin
EMI : CNT : 0010
EMI : Init EMI from INTERNAL DB
EMI : EXT_RAM CFG Passed!
DA : BOOT to 2nd DA ...
DA : 2ND stage confirmed!
DA : SYNC with DA passed!
DA : Receiving HW info

SRAM: 0x0003A000 [ 232.00 KB ]
DRAM: 0x100000000 [ 4.00 GB ]

EMMC: CID : 90014A68433861503E03003847FD5805
EMMC: VEN : HYNIX : OEM : 74 : ID : 68433861503E
EMMC: VEN : HYNIX : hC8aP>
EMMC: SNN : 3688445 ( 0x003847FD) , MF : 5/2021

EMMC:
BOOT1 : 0x00400000 [ 4.00 MB ]
BOOT2 : 0x00400000 [ 4.00 MB ]
RPMB : 0x01000000 [ 16.00 MB ]
USER : 0xE8F800000 [ 58.24 GB ]

CHIP : MT6765 , SBID : 0x8A00 , HWVR : 0xCA00 , SWVR : 0x0000 , EVOL : 0x0000

RNID : 45EF0BB842F7850AC0067A83CB302BF6

DA : USB : HIGH-SPEED

Boot done!

SmartInfo : 0x8F5754

Format Ok : RESET PROTECTION
Format Ok : USERDATA
Format Ok : CACHE
Format Ok : USERDATA

Done!
Elapsed: 00:00:59

That's it! Now you can remove the cable from the computer. I hope this guide was helpful to remove the FRP lock on your Oppo A16 CPH2269.