Instagram has grown immensely in recent times, with new features being added on every once in a while. We have stories on Instagram. And people upload stories on Instagram to share their thoughts and moments with their followers and boost up their account's reach. Instagram is particularly popular among the younger generation, and it is even revealed that 85% of Instagram users post stories several times a week.
Now, there are several ways to customize a story on Instagram. You can add filters and highlights with the photos and videos that you share as stories on Instagram. Here, in this article, we will look at all the things one can do to make changes to the Highlight Color in an Instagram Story. So without further ado, let's get into it.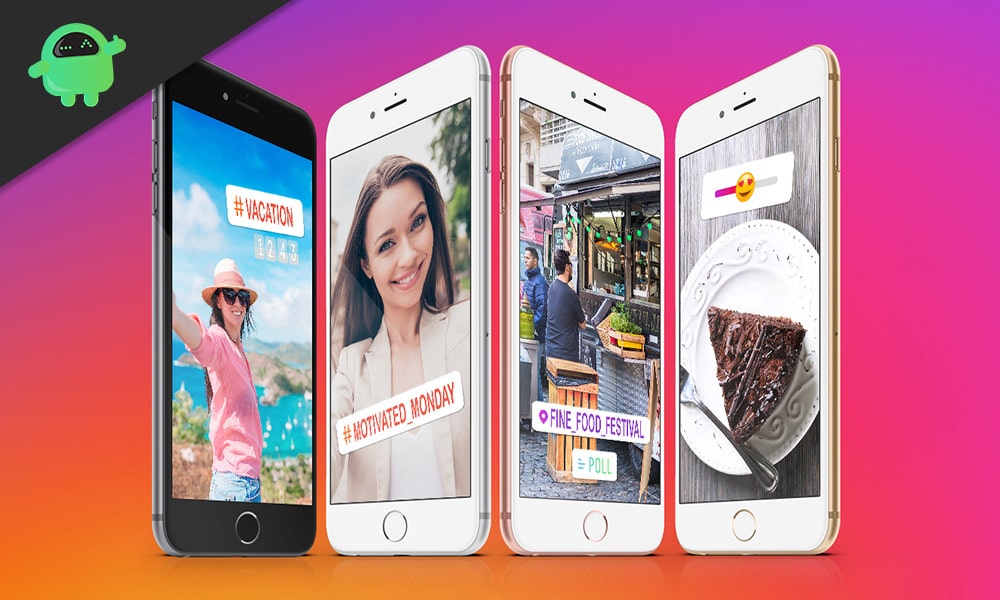 How to Change Highlight color in an Instagram Story?
Highlight refers to two things on Instagram. When you upload a picture or video and decide to add some form of text to it, or you simply add text to your story with just a colorful background with no image or video accompanying it. Another thing referred to as Highlight on Instagram is a collection of stories that you can save up on your profile. This is done in the specific "Highlights" section of your profile, and you can select a cover for each one of these highlights. Let's see how you can make changes with both these things on Instagram.
How to change text highlight color on Instagram stories?
Swipe to the left from Instagram and open up your Story screen.
Go to create.
Tap on the "Aa" icon on your screen.
Start typing and once you are done, click on the icon at the top of your screen with the alphabet "A" and two stars with it.
By default, the typed-out text will be in white color, and it will be highlighted in a black box.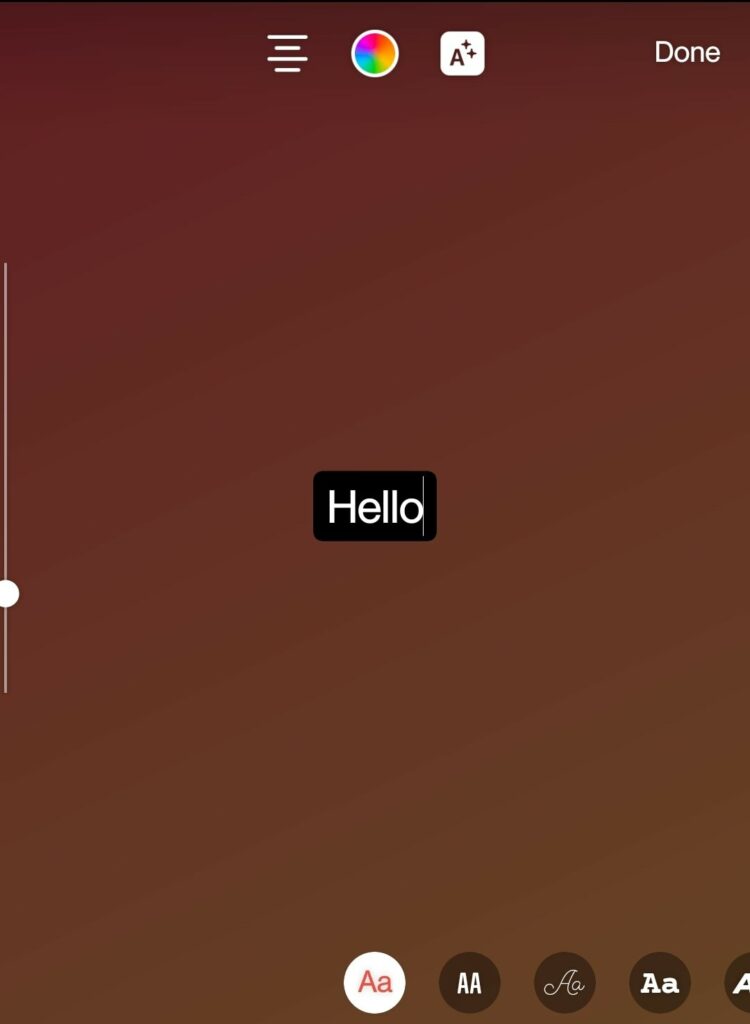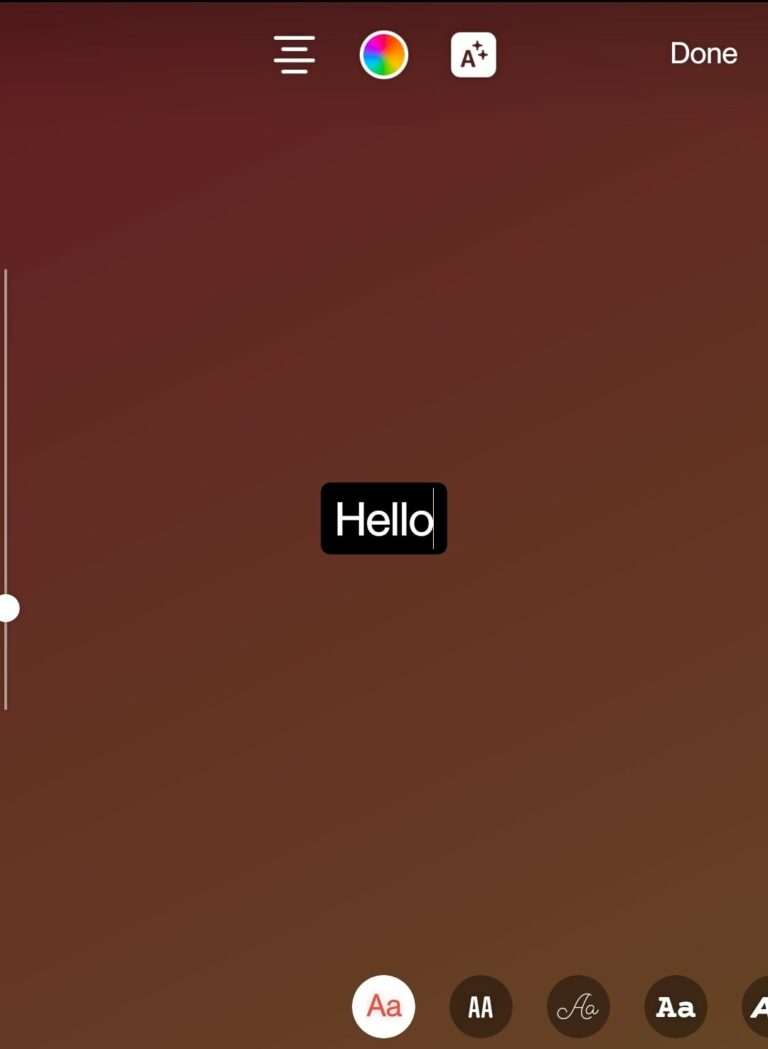 Tap on the color palette icon and choose a color from the list of options.
The letters that you have typed out will change color according to the one you just selected.
The highlight won't change color, though. For that, you will have to tap on the "A" icon once again. The color between the letters and the highlight will be swapped out. If you wish to change the highlight color, you can do it this way by first changing your text's color and then the highlight.
Choosing a color from the Color palette does limit your options in terms of choice of colors. So there is another way of changing color, and that is what we will see in the next guide mentioned below.
How to use the Dropper tool on Instagram stories?
The dropper tool is something that you can use if you want your text to be in some color that is already present in the photo you are uploading in your story.
Start a new Instagram story and swipe up from the bottom to pick out the image that you want to upload in your story.
Once that picture shows up on your story screen, tap on the text icon and type whatever you want to add to your story.
Once you are done, tap on the color palette icon and choose the dropper icon. A dropper will show up on your screen, which you can move around. Move it to that location of the photo where you have the color of your choice. You will notice that your text has changed its color to that selected color.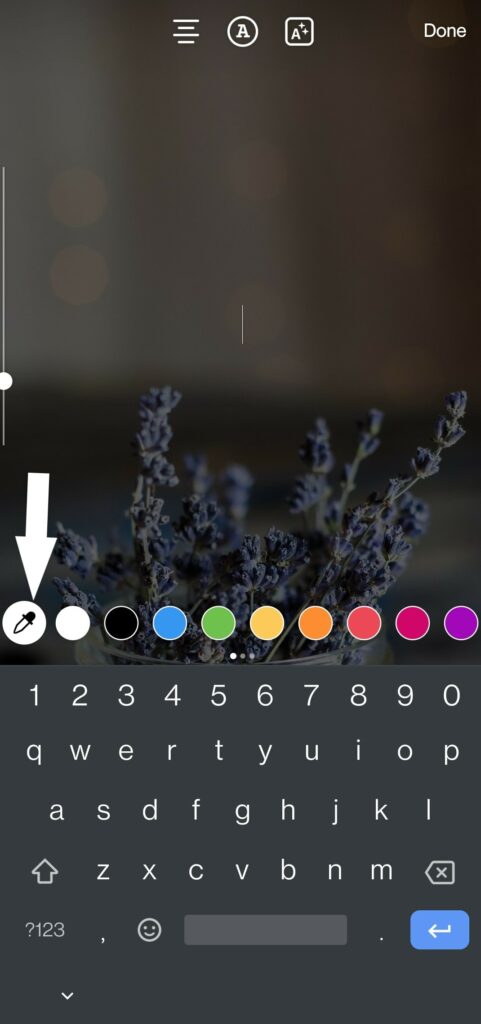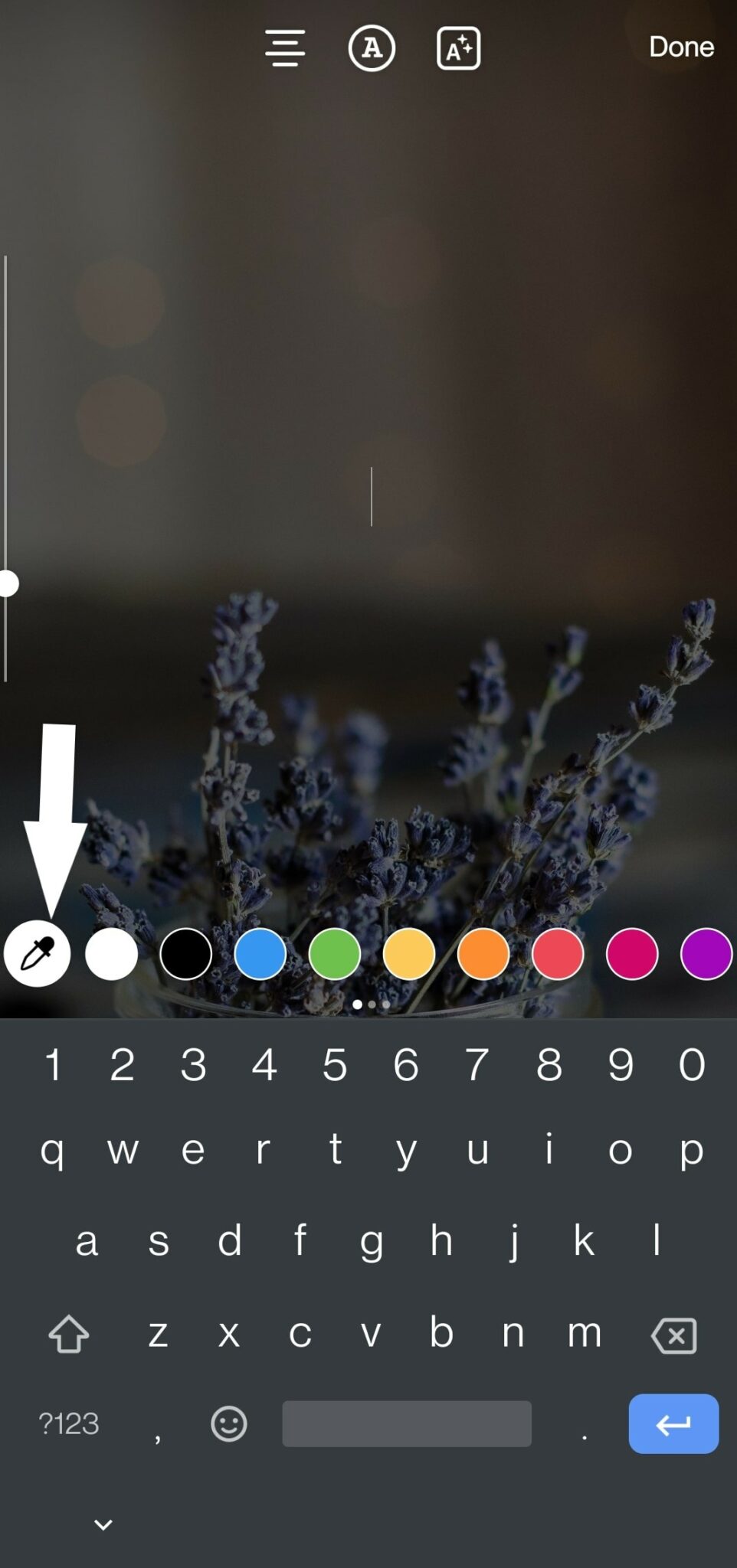 This is a nice feature to use if you want to maintain your image's color signature while adding text to your story.
How to create colorful text-only Instagram stories?
Swipe to the left from Instagram and open up your Story screen.
Go to create.
Tap on the "Aa" icon on your screen.
You will see a colored circle in the bottom right corner of your screen. Tap on it, and you will notice the background of your story changing colors. Keep tapping on it until you find a background that you like.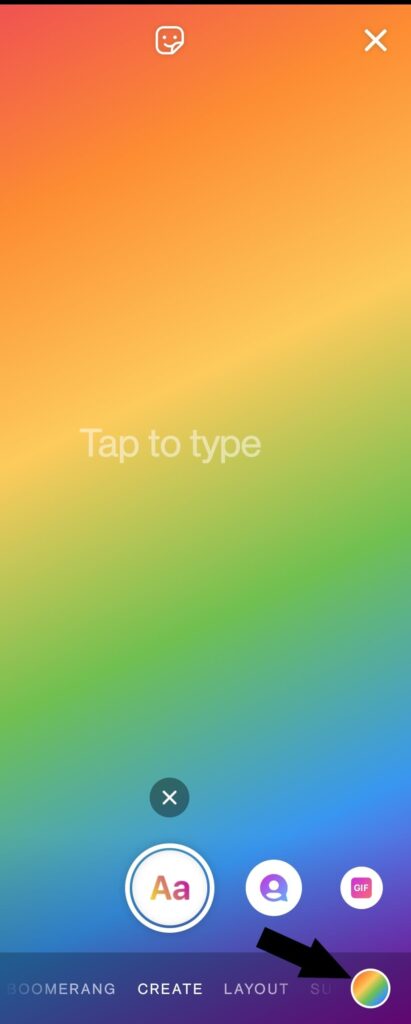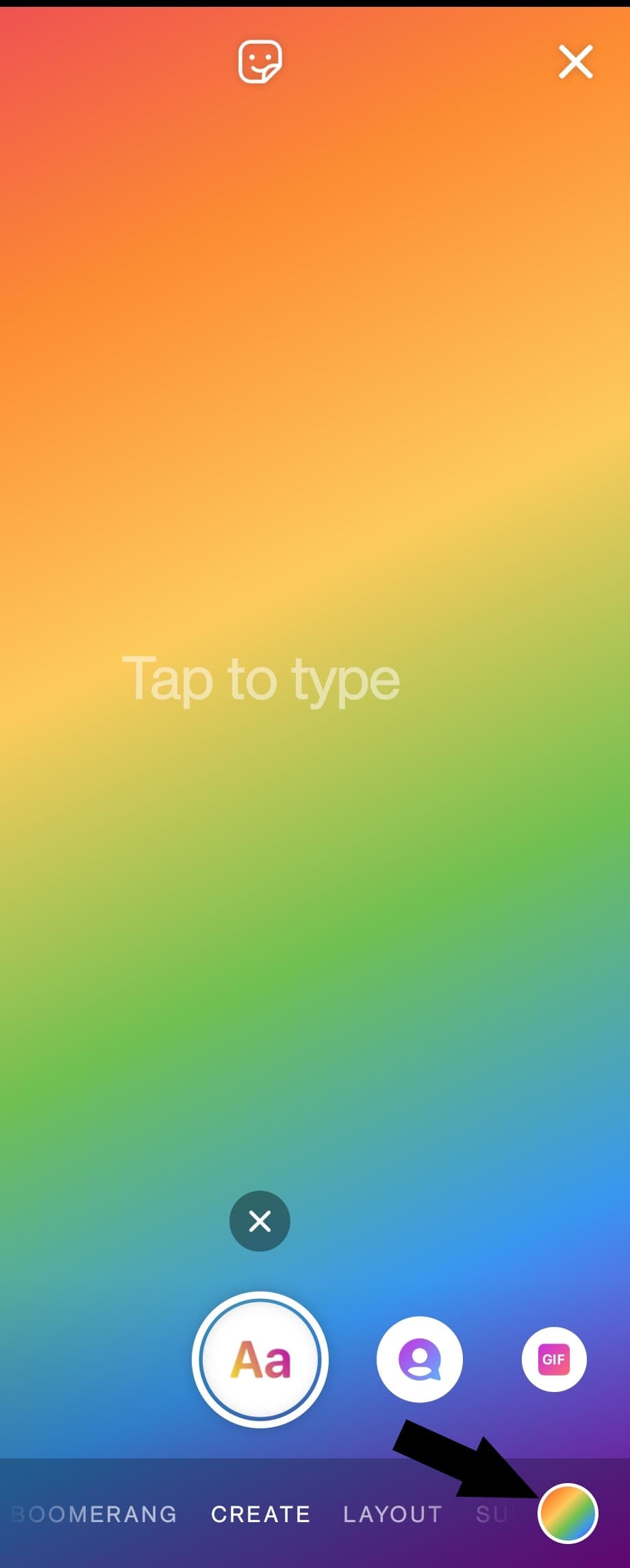 Then start typing, and once you are done, you can upload it to your story.
How to change the background color of Instagram stories with photos?
You do have the option of adding photos from your feed right to your story. When you do that, your story's background color is selected based on the dominant color present in the picture you just selected.
Find the photo you want to share in your story.
Tap on the airplane like icon that you use to share things with your friends and followers.
Choose "Add Post to Your Story."
Once the picture shows up in your story, tap on the top menu bar's coloring tool icon. It looks like a zig-zag brush stroke.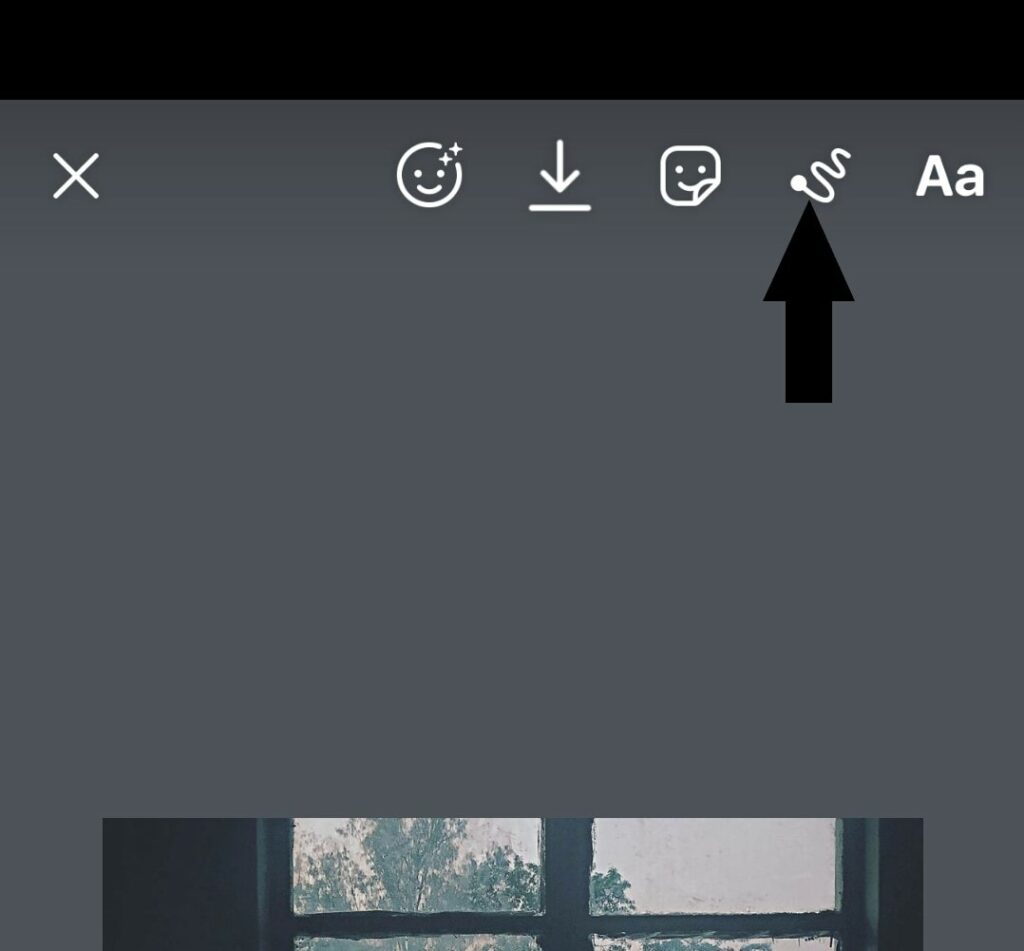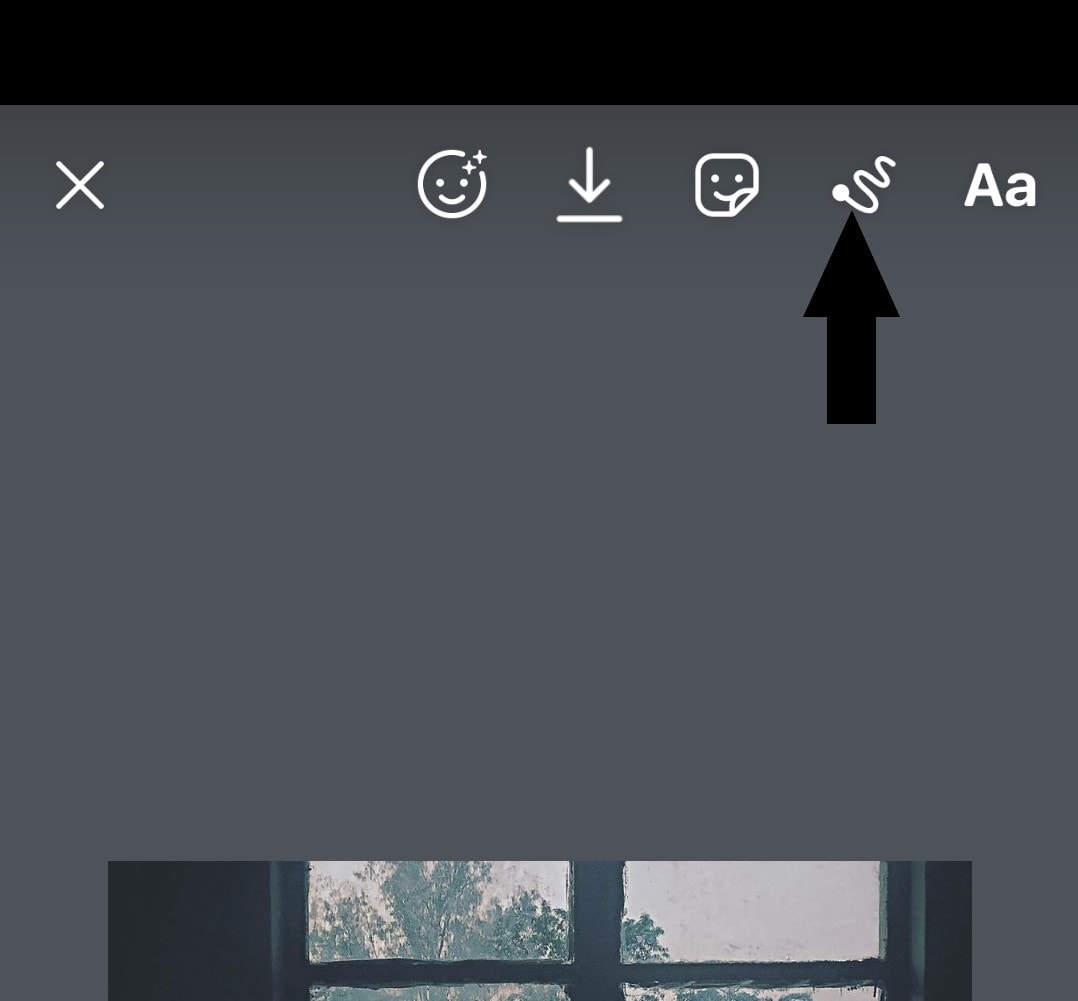 Then tap on the dropper icon and by moving the dropper point around your photo, choose the color from your photo that you want to set as the background for the story.
How to customize Instagram Story highlight cover?
Instagram lets you save your stories in a highlights section. Every highlight can have multiple stories piled up together, and one can add cover images to these highlights. The cover image does not need to be an actual story from that highlight. You can just add any picture as the cover that best reminds you of the stories that are saved up in that highlight. You can even use icons as the cover images for your Instagram story highlights.
So that is about changing the highlight color in an Instagram story. If you have any questions or queries about this article, then comment down below, and we will get back to you. Also, be sure to check out our other articles on iPhone tips and tricks, Android tips and tricks, PC tips and tricks, and much more for more useful information.