In this guide, we will show you the steps to change your Snapchat password. Likewise, the steps to reset your password will also be shared. This multimedia messaging app stands by its USP of self-expiring pictures and messages. Well, it is due to this feature itself that it has managed to stand out from among the crowds. It has also incorporated some security measures in the form of end-to-end encryption and the My Eyes Only feature.
From your end, you should also consider using a strong password. This could consist of both upper and lower-case letters as well as numbers and symbols. Along the same lines, it is always a good idea to never stick with the same password, rather you should change it after regular intervals. And in this guide, we will show you how to do just that. Given below are the detailed instructions to change your Snapchat password. Likewise, we will also show you how to reset your password in case you have forgotten the existing one. Follow along.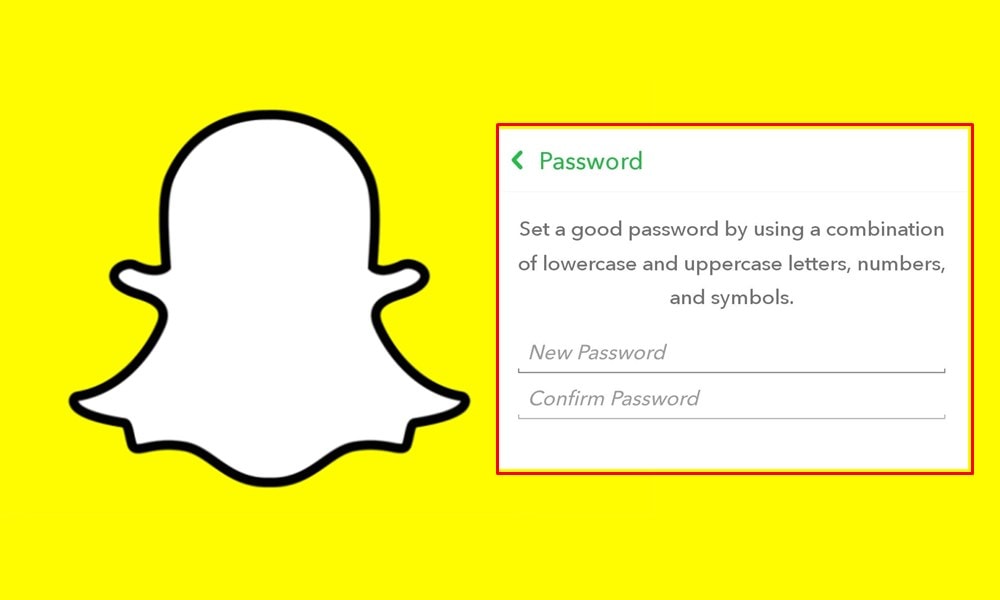 How To Change Snapchat Password
First off, let's start with the steps to change your account password. Here are the required instructions for the same:
Launch the Snapchat app on your device
Then tap on your avatar situated at the top left.
You will then be taken to your profile, tap on the Settings icon at the top right.
Head over to the Password section and type in your current password.

Now enter the new password of your choice and then type in again to confirm it. Make sure to chose a strong password consisting of letters, numbers, and symbols.
Finally, hit Save and that's it. You have successfully changed your Snapchat password.
How to Reset Password
In case you have forgotten your Snapchat password and hence cannot access your account, then you will have to reset it and create a new one. For that, you will need to have access to your registered mobile number or email address. Keeping that in mind, here are the required steps:
From the Snapchat login screen, enter your email or username.
Then tap on the 'Forget your Password?' link situated at the bottom.
Now select how would you like to reset your password: via Email or Phone.

If you select Email, you will be mailed a password reset link. Open that link and proceed with the on-screen instructions to reset your password.
On the other hand, if you chose 'via Phone', then enter your mobile number and tap Continue.
Then select 'Send via SMS' or 'Call me' to get your six-digit verification code.
Copy that code, enter it in Snapchat, and hit Continue.
Finally, enter the new password in the space provided and that's it.
These were the steps to change and reset your Snapchat password. If you have any queries concerning the aforementioned steps, do let us know in the comments section below. Rounding off, here are some equally useful iPhone Tips and Tricks, PC tips and tricks, and Android Tips and Tricks that you should check out as well.