CSGO is a team-player game that is quite popular for its fun yet interactive gameplay. In this game, coordination between team members is quite important. So players must have a working voice chat system to understand each other properly. But many users have been facing issues where the CSGO voice chat is not working properly due to several issues.
The issue of voice chat not working in games, including CSGO & others, can be due to technical glitches or configuration issues. It can be quite difficult when you're playing the game and voice chat doesn't work, resulting in bad gameplay. So if you're facing a similar issue, follow the troubleshooting methods below.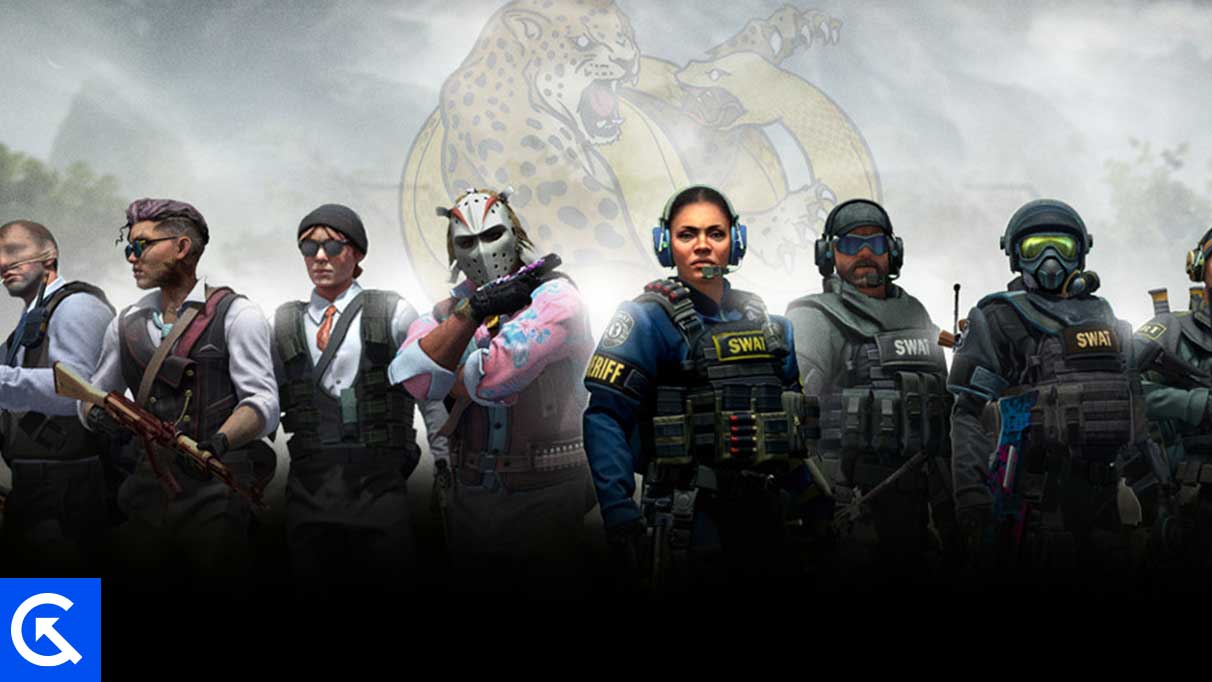 Fix: CSGO Voice Chat Not Working
Recently, many users have reported in CSGO community forums that the voice chat feature is not working correctly. The feature gets muted sometimes, so players cannot communicate with their teammates. This scenario can be quite annoying and may result in a bad gameplay experience.
Method 1: Check the Microphone Hardware Switch
Since CSGO is such an amazing experience to pay for, many users have purchased external microphones to help them connect better with the CSGO voice chat. But these external microphones come with a hardware switch that disables them or turns them off. So make sure you check for such switches and enable them.
Method 2: Check External Microphone Cables
If you're using a headset, headphones, or a standalone microphone, ensure the connection cables are working perfectly. This is because such cables are fragile, and any tug or pull during gaming incidents can damage them.
Method 3: Set Microphone As Default Device
If you use a gaming gig with different microphones, you have to choose the default device to record voices. E.g., if you have a gaming laptop and you're using a headset with its standalone microphone, then there are a total of 2 microphones on the system. So you have to choose which microphone to use as a default device.
First, open sound settings from the taskbar.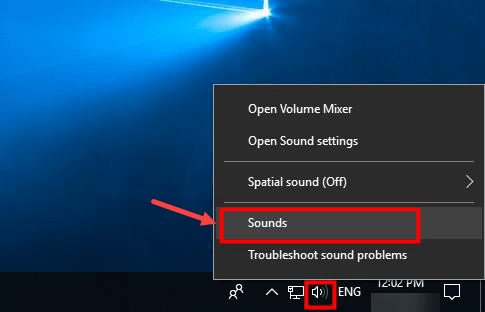 In the sound property dialogue box, navigate to the recording tab.
Here you will see multiple voice recorders, choose one and set it as the default device.
Method 4: Enable Microphone Boost
Sometimes the microphone is working but is not sensitive enough to pick up your voice. In such a case, you can adjust the microphone boost settings to ensure your microphone is working optimally.
First, open sound settings from the taskbar.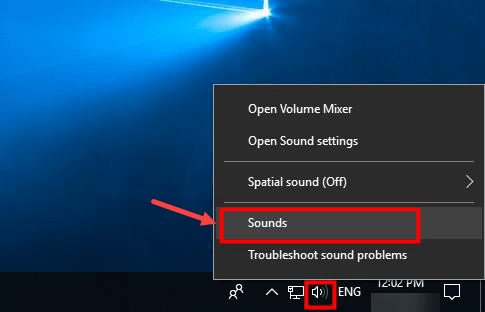 In the sound property dialogue box, navigate to the recording tab.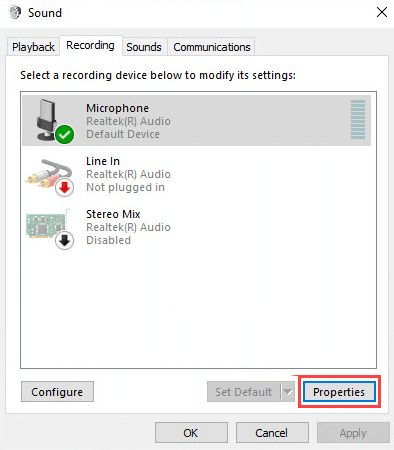 Here select the default audio recording device and click on the Properties button.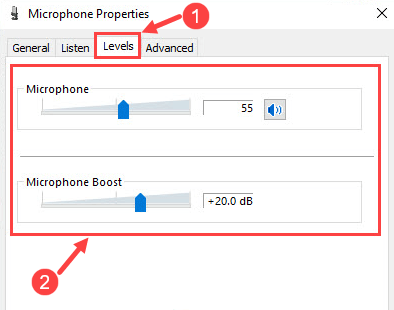 In microphone properties, head over to levels and set the microphone boost.
Save the settings as see if this method helps.
Method 5: Check In-game Settings
If your microphone is working correctly, you have to troubleshoot the in-game settings for the microphone. CSGO has different settings which will help you to set up the microphone.
Open game settings and navigate to the audio settings panel.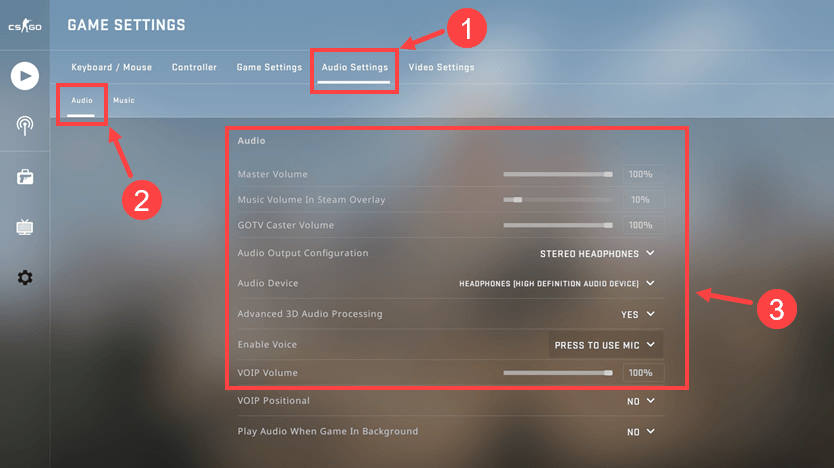 Here in the audio section, make sure the settings are optimal to use your microphone. To enable voice, you may choose to "press to use mic" or to "use mic always" option.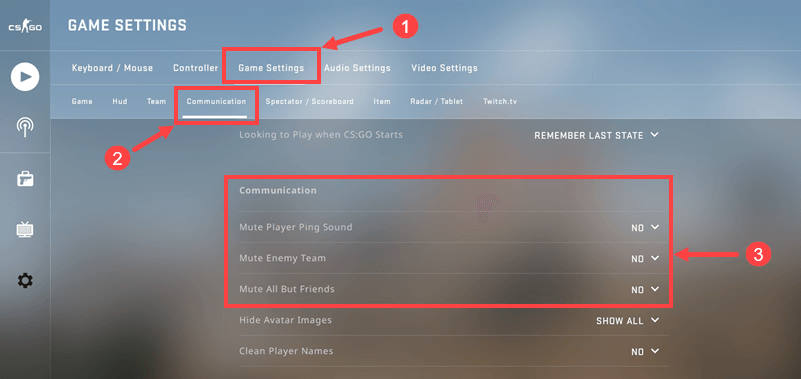 Now head over to game settings > communication tab. Here make sure your sound is not muted.
Save the game settings and restart the game to see if it helps.
Method 6: Update Microphone Drivers
With time, it's important t update drivers to include new features and advancement for hardware components. Although Windows 11 automatically detects and updates any microphone-related drivers, you may also update them manually.
Open the device manager and go to the microphone section.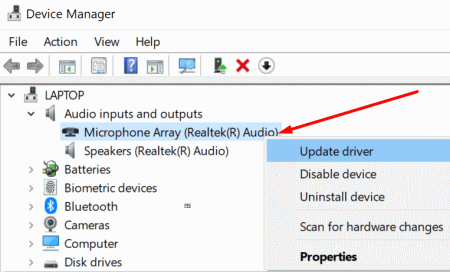 Here find your microphone and choose the update driver option.
Follow the onscreen instructions to update the driver easily.
Once the driver is installed,d restart your PC and see if it helps.
Method 7: Disable Game Helper Tools
In many cases, the main reason CSGO Voice Chat is not working is interference from other third-party game helper tools. These tools are specially designed to help ace the game. For, eg. some of these tools help to eliminate enemy game voices, some will help to increase the enemy footsteps sound, etc.
Although these tools are great, sometimes they might interfere with basic game functions such as voice chat. So if you use such tools, disable them and see if it helps.
Method 8: Disable Voicemod
Steam players often voice a popular third-party software called Voicemod. It helps to morph player sounds and makes them sound like someone else. E.g., girls use this tool to sound like boys and vice versa. This tool is really popular since it has multiple voice-changing configurations in which players love to play around. But it can also be why the CSGO Voice Chat is not working on your PC.
Many users in the CSGO community have suggested that uninstalling the voice mod from the PC fixes any microphone or voice chat-related issues instantly. So make sure you delete this mod and see if it helps.
Method 9: Verify the Integrity of Game Files
This voice chat issue might occur if the game files are missing or corrupted. So it's better to check the integrity of the game files. Depending on where you downloaded it, you can perform this action on Steam or Epic Games. To verify files from Steam, follow the steps below:
Launch

Steam

and navigate to Library.

Search for CSGO

and right-click on it.

Select

properties

and go to local files.

Now click on

verify the integrity of the game files.

After the verification is complete, restart your Check if the problem persists.
To verify files from Epic Games:
Launch

Epic Games

and navigate to the library section.

Find CSGO

and click on the three dots.

Now click on

verify

and wait for the verification process to complete.

Restart your PC and check if the

problem

persists.
Method 10: Restart Windows Audio Service
Windows audio service takes care of all microphone-related activities. If you use multiple microphone-related applications at once, this service might get corrupt or faulty. So you may restart it to fix the CSGO voice chat issue.
First, open the service app. You can open this by searching for "services.msc" in the search tab.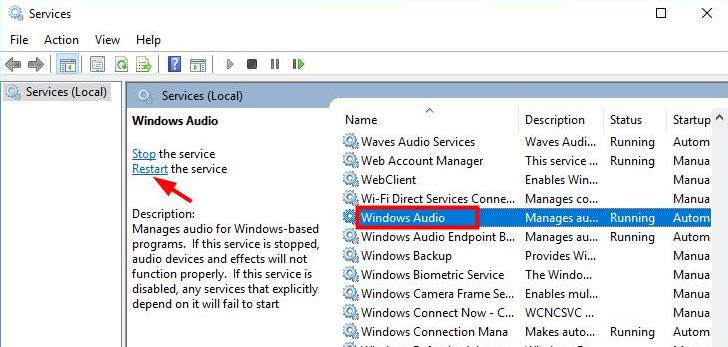 In the services section, scroll down to find Windows audio service. Click on the restart button to restart the device.
Method 11: Check Mic Privacy settings
With certain new features added to Windows OS, privacy-centric controls are also introduced as well. This allows users to limit the access to camera and microphone permissions for users. And maybe while changing some settings, you have limited the privacy settings and forbid the CSGO game to access the microphone permissions.
First, Open windows settings and navigate to the privacy section.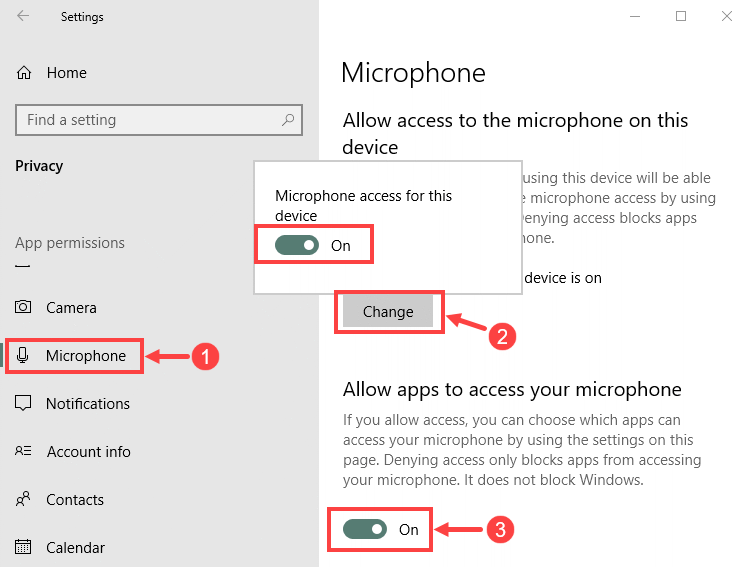 Here go to the microphone and allow microphone access for the device.
Also, make sure you turn on the slider for the "allow apps to access your microphone" option.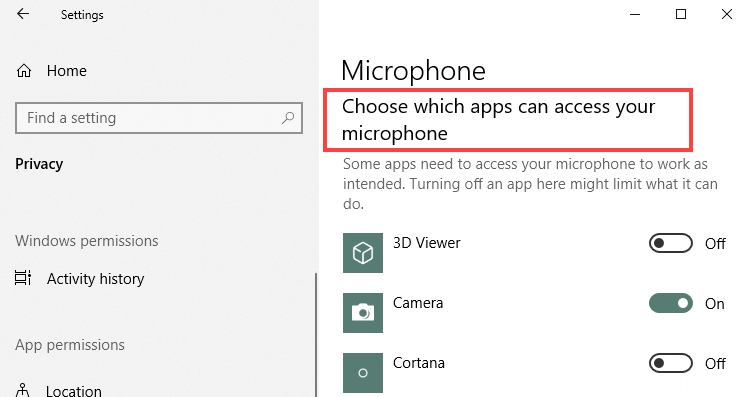 Scroll below and enable CSGO from the list of apps available.
Once it is done, restart your PC and see if it helps resolve the voice chat issue.
Method 12: Enter 'voice_enable 1'
If none of the above methods helps you, then you can also try the command line utility the game provides. This command line utility is a very powerful tool and can help you to fix the CSGO voice chat issue easily.
Launch the CSGO setting window and navigate to the game tab settings.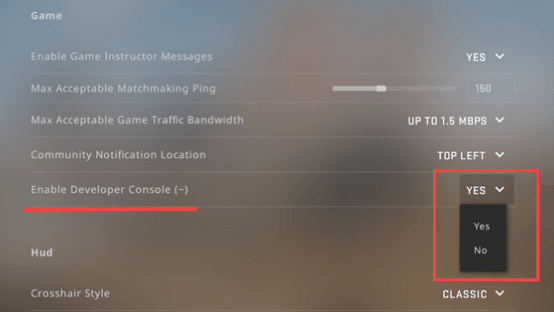 Here, scroll down and enable develop console option.
Once it is done, you may press the ~ key on your keyboard (the one above Tab) to invoke the command-line window.

Type voice_enable 1 inside the command line interface and click Submit.
Method 13: Reinstall Game
If none of the above methods help you, then the best way to fix this issue will be to reinstall the game. Since the microphone issue might be caused by game files, then reinstalling the game will be your best option.
Conclusion
This brings us to the end of this guide for fixing the CSGO Voice Chat not working issue. Please note that such issues are usually cases due to mic-related drivers. If you use any external mic, ensure it's enabled as many mics come with a physical on/off button. If you face any difficulty following the above methods, do let us know in the comment section below.