CD Projekt has done a quite good job in terms of releasing the Cyberpunk 2077 game but somehow plenty of players are having issues with the gameplay. Several affected players have reported that they're experiencing visual blur effects. If you also want to know Why Cyberpunk 2077 Looks Blurry and How to Fix? Then you can follow this troubleshooting guide.
It looks like that since the launch of Cyberpunk 2077, PC version players are receiving multiple errors, bugs, etc. Although developers have released plenty of patch fixes to date, more & more issues are appearing these days. If you're also facing visual blurriness with your game then make sure to follow this guide properly.
Why Cyberpunk 2077 Looks Blurry and How to Fix?
Here we've shared all the possible workarounds that should help you out. Try following each and every method one by one until the problem gets resolved for you. So, without wasting any more time, let's jump into it.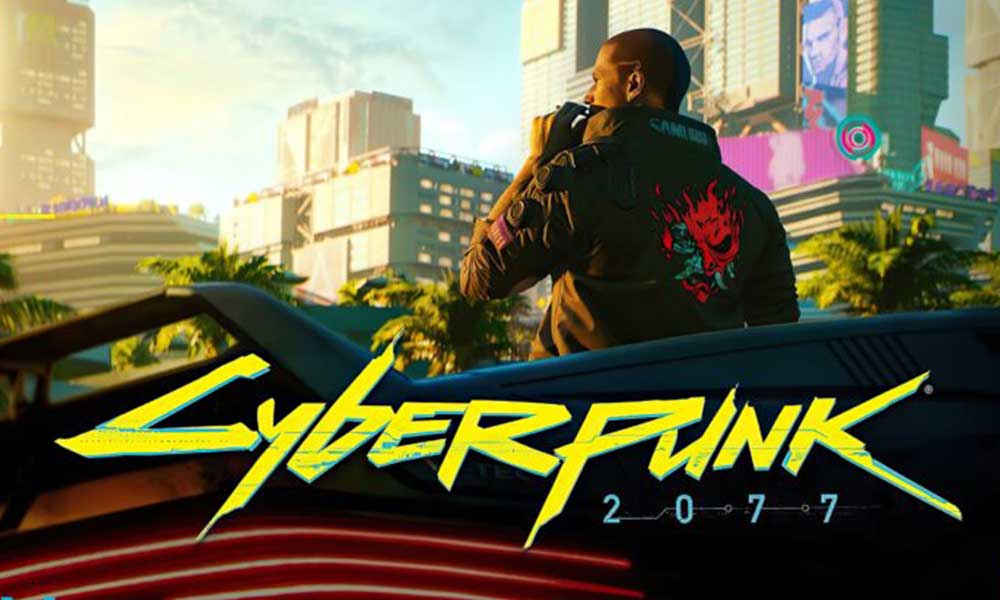 1. Change in-game Settings
It may also possible that some in-game graphics-related settings may trigger performance issues by default. So, if your PC configuration isn't good enough then make sure to reduce the visual blurriness and boost the image quality of Cyberpunk 2077 by following the steps below:
Make sure to open Settings from the Cyberpunk 2077 game.
Go to the Graphics tab > Set Texture Quality to Medium/Low.
Additionally, you'll need to Turn Off the following options one by one:

Film Grain – OFF
Chromatic Aberation – OFF
Motion Blur – OFF
Depth of Field – OFF
Lens Flare – OFF

Meanwhile, if you're using a high-end GPU then you should try the following options:

Ray Tracing – ON
Ray-Traced Reflections – ON
Ray-Traced Shadows – ON
Ray-Traced Lighting – Medium
Finally, you can check whether you've fixed the Cyberpunk 2077 Blurry issue or not.
Also Read: Fix: Screen Tearing in Cyberpunk 2077 | PC, Xbox, PS4, and PS5
2. Update Graphics Driver
The chances are high enough that your graphics driver becomes outdated for a while. If that's the case, make sure to update your Graphics Driver properly. It not only ensures the graphics driver stability but also fixes several bugs whatsoever. To do that:
Press Windows + X keys to open up the Quick Start Menu.
Click on Device Manager from the list.
Make sure to double-click on Display adapters to expand the list.
Then right-click on the dedicated graphics card that you're using. [If you're using an inbuilt GPU, right-click on it]
Next, choose to Update driver > Select Search automatically for drivers.
If there is an update available, the system will automatically download and install the update.
Once done, reboot your PC to apply changes.
Alternatively, you can simply head over to the respective Nvidia or AMD official website and download the latest version of the graphics driver according to your graphics card model.
3. Enable Nvidia Image Sharpening
If you're using the NVIDIA Graphics Card on your desktop or laptop then you can also try enabling the image sharpening option to improve the image quality up to some extent. To do so:
Right-click on the desktop blank screen > Click on Nvidia Control Panel.
Select Manage 3D Settings from the left pane.
Click on Global Settings > Select Image Sharpening from the drop-down menu.
Turn it ON > Click on OK to save changes.
Please Note: This Nvidia Image Sharpening feature will work on all video games on your computer apart from Cyberpunk 2077.
Click on the Program Settings tab > Select Cyberpunk 2077 from the drop-down list.
Choose to Use global settings (On) > Click on OK to save changes.
However, if you can't find out the Cyberpunk 2077 game on the list then make sure to click on Add and select your game.
4. Disable Fullscreen Optimizations
Well, if don't want your Windows system to automatically prevent changing the visual quality of Cyberpunk 2077 then you should try disabling the fullscreen optimizations. To do so:
Make sure to exit the game properly and close the process from Task Manager.
Press Windows + E keys to open File Explorer.
Head over to the respective drive location where you've installed the Cyberpunk 2077 game.
The default installed location should be: Program Files (x86) > Steam > steamapps > common > Cyberpunk 2077 > bin > x64. [If you've installed your game to a different location, go to the respective folder as mentioned]
Now, locate the Cyberpunk2077.exe file and right-click on it.
Select Properties > Go to the Compatibility tab.
Enable the Disable fullscreen optimizations checkbox.
Click on Apply and then OK to save changes.
Finally, you should be able to fix the Cyberpunk 2077 blurry issue.
That's it, guys. We assume this guide was helpful to you. For further queries, you can comment below.