Destruction AllStars is one of the vehicular combat video games that's released for PlayStation 5 console only, developed by Lucid Games and published by Sony Interactive Entertainment. Though the car combat game is amazing, it has some of the bugs or issues which are quite obvious for a newly released game. Plenty of players have already started reporting that the Destruction AllStars game starts Lagging, Freezing, or Stuttering on the PS5 console which is irritating. Now, if you're also one of the victims then make sure to follow this guide to fix Destruction AllStars Lag, Freeze, or Stutter issue.
To recall, whenever any online video game starts lagging or stuttering, most of the players are getting affected by it. Most importantly, players become unable to perform any action at the right moment properly due to the lag or frame drops. As the PS5 is the most powerful gaming console yet by Sony, you may not receive any visible frame drops but few games may lag or stutter in any way due to stability issues, or system glitches, or even any bug.
How to Fix Destruction AllStars Lag, Freeze, or Stutter
The Destruction AllStars game has been released on February 2, 2021. So, if you're somehow experiencing lags or freezes, it may be caused due to an increased number of downloads or active players at the launch event. Additionally, plenty of players are receiving the same issue after the launch day also. That means a huge number of interested players are trying to download and play the game as the Destruction AllStars game is available free-of-cost for the PlayStation Plus subscribers.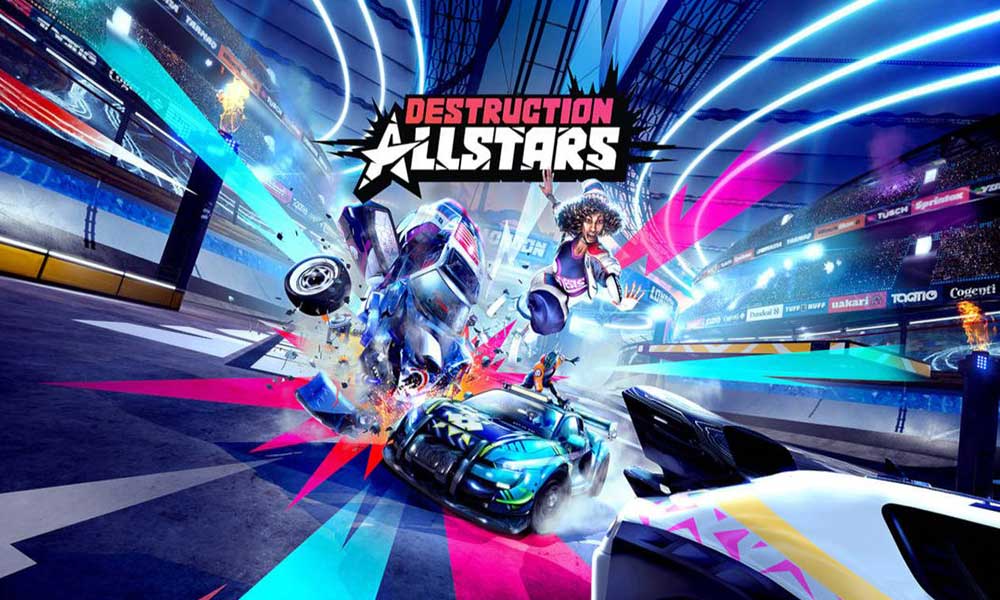 Due to the newly released game, it may also possible that servers are getting overloaded dramatically due to the active number of players. Meanwhile, it's also expected that there may be some in-game bugs or stability issues that are causing lags or stutters for the PS5 users. Now, as an affected player, you should ask what is the actual reason behind this issue.
Well, initially it seems that this is a server-side problem and players may have to wait further until the Destruction AllStars game developers fix this issue completely. Developers will simply improve the server optimization with scalability to properly run the game with an increased number of players for the region-specific. Additionally, players should have to ensure that they're using a stable and faster internet connection to get rid of any possible connectivity issues whatsoever. We've mentioned a couple of workarounds below that you should follow.
1. Check your Internet Connection
First of all, make sure to cross-check your internet connection whether it's running properly or not. Sometimes it can possible that somehow your internet connection is either slow or unstable to run online games smoothly. If that's the reason, you'll continuously receive in-game lags or stutters. If you're using an ethernet cable (wired) connection, try swapping to the Wi-Fi network to check for the issue.
You can also swap to a wired connection if already using Wi-Fi. However, if your internet connection seems good enough, you should check the speed test. To check the speed, you can use any online internet speed tester tool by using the same network on your mobile or computer like fast.com or Ookla speed test.
2. Power Cycle your Wi-Fi Router
If you think that your Wi-Fi connectivity or router has some issues, make sure to simply perform a power cycle to your networking device. The power cycle mode will clear all the temporary glitches or cache from the router's system and you'll be able to use your internet speed or signal like before. To do this:
Switch off the Wi-Fi router completely.
Once the LED indicators turned off, disconnect the power cable from the router.
Wait for around 1 minute and then plug back the power cable into the router.
Finally, turn on the router > Connect your PS5 console to the Wi-Fi network.
Now, you should be able to run the Destruction AllStars game without any lags or stutters.
3. Restart your Game
After performing the power cycle method to your Wi-Fi router, you should restart your Destruction AllStars video game properly. Just exit the game > Reboot your PS5 console from the power menu > Run the game again. Although restarting the game is nothing fancy these days, it can be useful for some of the affected players if there is no server issue or internet issue found.
4. Power Cycle your PS5
Well, the chances are high enough that your PS5 console is having some issues like the temporary glitch or cache with the system. It can be completely removed by power cycling your console. To do that:
Completely turn off the PlayStation 5 by holding the power button.
Now, you have to wait until the power indicator stop blinking.
Then disconnect the power cable and wait for around 20 minutes.
Finally, connect the power cable again and turn on the console to check for the issue.
However, if nothing works for you, keep trying to run the game multiple times and check if you experience severe Destruction AllStars Lag, Freeze, or Stutter issue or not. Well, it's most probably a server issue and though you can play the game, you may have to wait for a few days to get the servers fixed. Meanwhile, you can follow Lucid Games Twitter handle for further updates and info.
That's it, guys. We assume you've found this guide useful. Feel free to ask in the comment below for further queries.