Diablo IV is one of the action role-playing video games from Blizzard Entertainment and it's the fourth instalment in the Diablo lineup which is all set to release officially in June 2023. Currently, Diablo 4 is running in the open beta platform worldwide and might have some issues initially. In the Diablo 4 Open Beta Weekend, players can get a chance to try the Necromancer class. But some players are facing the Diablo 4 Skeletons Stuttering and Lagging Issue.
Now, if you're also encountering the same issue then make sure to follow this troubleshooting guide to fix it. Well, it might not be the problem with your side because Diablo IV may not be released until June 2023, but unfortunate players might encounter multiple bugs or issues something like the skeletons stuttering or lagging while they walk in the gameplay sessions. It's also worth mentioning that you shouldn't expect skeletons to be faster enough to walk.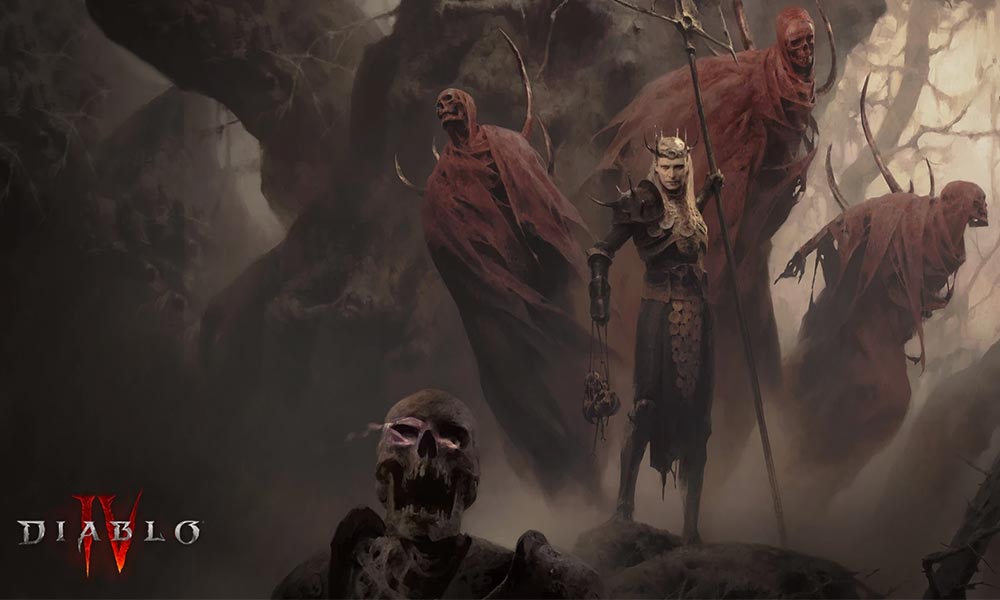 Diablo 4 Skeletons Stuttering and Lagging Issue
However, you can still try to manage so that skeletons can behave or walk normally. There are numerous reports claiming that Necromancer's skeletons in the Diablo 4 open beta game are currently walking choppy where they stutter a lot. Luckily, there are a couple of possible workarounds mentioned below that should come in handy. So, without wasting any more time, let's jump into it.
1. Cross-Check the System Performance
Before getting into any other workarounds below, it's suggested to cross-check the system performance at your end to ensure there is no issue with the software or hardware on the PC. Sometimes conflicts with the PC hardware or the outdated software or any kind of third-party background tasks might trouble you a lot.
2. Update Diablo IV
An outdated game patch version can always trigger several issues with the game launching or in-game performance even on a powerful machine. So, try updating the game to the latest available version by following the steps below to avoid multiple conflicts whatsoever.
Open the Battle.net (Blizzard) launcher.
Click on the Blizzard logo from the top left corner.
Go to Settings > Click on Game Install/Update.
Click on Apply latest updates and download future patch data for recently played games to enable it.
Now, click on Done to save changes > Restart the Battle.net launcher to apply changes.
It should automatically update the game to the available version.
3. Repair the Game Files
Talking about repairing game files, corrupted or missing files on the PC might occur some issues with the game launching as well as with the in-game performances. Although you may not receive any warning or error notice with the missing or corrupted game files, it's better to simply repair game files as a precaution. To do this:
Open the Battle.net client on your PC.
Click on the Diablo IV game.
Now, click on OPTIONS (Gear icon) > Click on Scan and Repair.
Choose Begin Scan and wait for the process to complete.
Once done, close the Battle.net launcher, and restart your PC.
4. Try Launching the World and Wait For a While
We should recommend you launch the world for the first time in Diablo IV and then wait for a while around Kyovashad. Multiple reports claim that after waiting for a while, the skeleton walking stutters will go away automatically. It's one kind of glitch which basically appears during the server overload or on-peak timing. As the game is in the open beta stage and millions of players are actively trying to get into it at the same time, it may increase the load on the servers.
5. Try Playing Diablo IV During Off-Peak Times
Try playing the Diablo 4 game in your timezone during the off-peak time to avoid unnecessary server overloads at the same time. It'll be a better idea if you're someone who loves to play at midnight or in the early morning. During the weekends, you might experience higher server loads in most cases.
6. Contact Blizzard Support
If none of the methods worked for you then make sure to contact Blizzard Support for Diablo 4 and try submitting the support ticket to get a faster resolution. In some cases, developers won't provide you with any permanent solution for this specific issue but they include the problem in the known bugs list and try providing a fix via the official patch update to all users. So, have some patience until the official version is released.
That's it, guys. We hope this guide was helpful to you. For additional queries, you can comment below.