The EVEO Bluetooth USB Adapter has got quite popular in no time. However, many buyers have posted complaints about their USB adapter not working. For some glitches, unplugging and re-plugging the adapter might work. But if that doesn't help you, then you might have to download the EVEO Bluetooth adapter driver and install it on your system.
In most cases, the drivers get pre-installed with an EVEO Bluetooth adapter. If not, your Bluetooth adapted won't work as usual and will face connectivity issues. The issue can be resolved by installing the device driver. Earlier, EVEO provided a download link through which users were able to download the driver, but it is now removed. You can find the new download path and other necessary information below in this article. So, keep reading to get a permanent solution if your EVEO Bluetooth adapter isn't working on your system.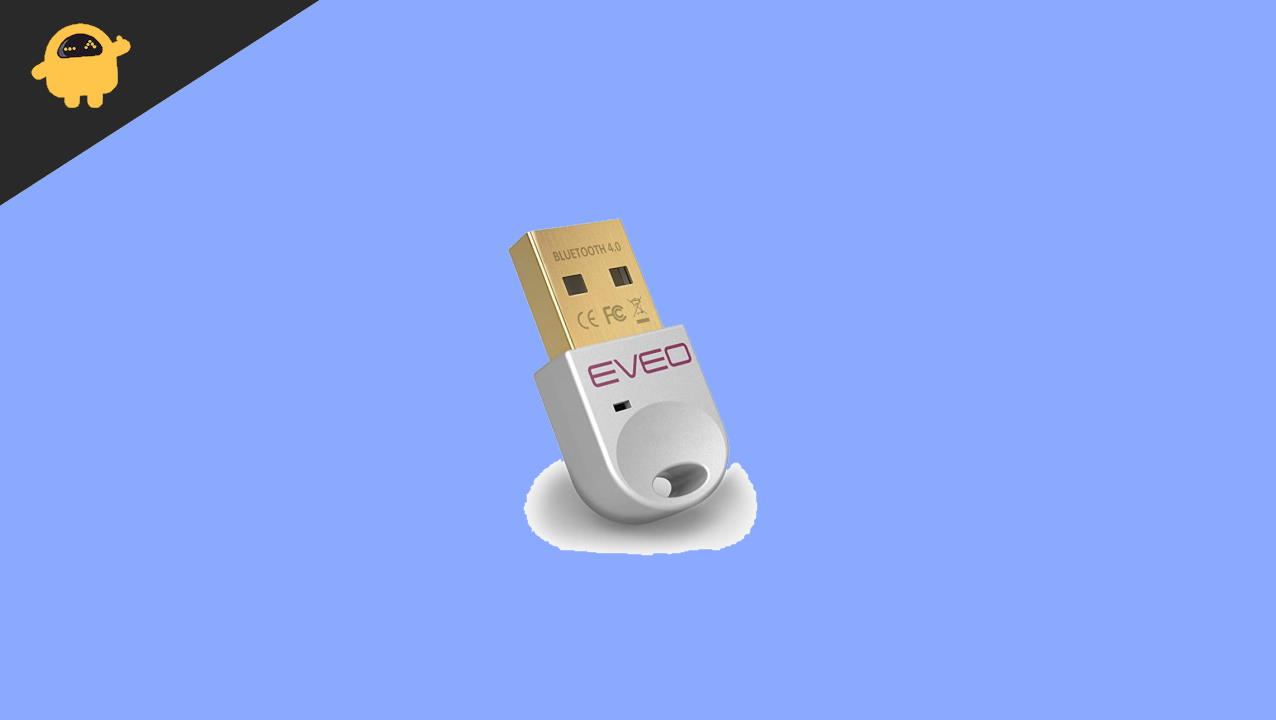 Features of EVEO Bluetooth USB Adapter
Apart from normal Bluetooth functionality, EVEO Bluetooth drivers come with additional new features:
Comes with Bluetooth 5.0: Bluetooth 5.0 is the latest near communication technology in the market. It can provide a faster rate of transfer speeds and with an extended range of 20 meters.
Faster transfer speeds: EVEO Bluetooth adapter works on the latest BT 5.0 protocol and supports up to 3MBPS transfer speed rate with a maximum connection of 7 devices at a time.
Fast installation: Simply plug and play the adapter. The adapter comes with automatic drivers, which makes the installation process easy.
Cross-device compatible: EVEO Bluetooth adapter is compatible with multiple devices with low energy dual-mode such as a mouse, keyboard, headphones, earphones, etc.
If you are tired of your older Bluetooth dongle's unreliable connection and slower speed, it's not yet the right time to give up. In fact, EVEO Bluetooth adapter is what you need in this situation. This Bluetooth adapter comes with promising features and guarantees better speed over a large area. It comes with a frequency band of 2.402 GHz – 2.480 GHz and a transmission speed of 3 Mbps. In other words, it is the ultimate solution if having Bluetooth is a must for you.
How to Download EVEO Bluetooth Driver?
You can download the EVEO USB Bluetooth driver from the company's official website. After successful download, you can install it on your system, connect the adapter to your laptop and enjoy a seamless and uninterrupted Bluetooth connection. The next time you need to use Bluetooth, simply connect the Bluetooth USB, and you are good to go.
Download EVEO Bluetooth Adapter Driver Latest Version
EVEO Bluetooth drivers are available for both Windows X86 & X64 architecture. Please make sure to download the correct version compatible with your PC. Most PC built after 2007 supports X64 architecture. These drivers work fine with Windows XP, 7, 8, 8.1, 10 & 11.
Conclusion
So, that's a short description of EVEO USB Bluetooth Driver, why we need it, how to get it, and most importantly, all its highlighted features. In most cases, the drivers come preinstalled with the dongle itself, but in case they aren't, you can download them from the description above. If you have something more in mind, do share it with us. Also, let us know if you have received any help from this article.