If you have a ZTE Android device with lots of files like photos and videos, you might wanna transfer it to your PC's Hard disk. You can also take a cloud backup, but suppose you don't have internet access, and you wanna transfer files from Android to PC. Then a USB cable is the best option. It can transfer files with high speed between your Android device and computer hard drive. But you need to have proper ZTE USB Drivers installed in order to transfer files or other data to your smartphone.
However, not every device is compatible with any computer. Therefore you will have to install the necessary drivers for the Android device on your PC. Thus, your PC can recognize the Android device after being connected to your computer. The same goes for ZTE devices. If you have a ZTE device and you want to flash ROM or transfer files between your device and PC, then firstly, you will have to download and install the ZTE drivers. Otherwise, you will be unable to transfer files or flash.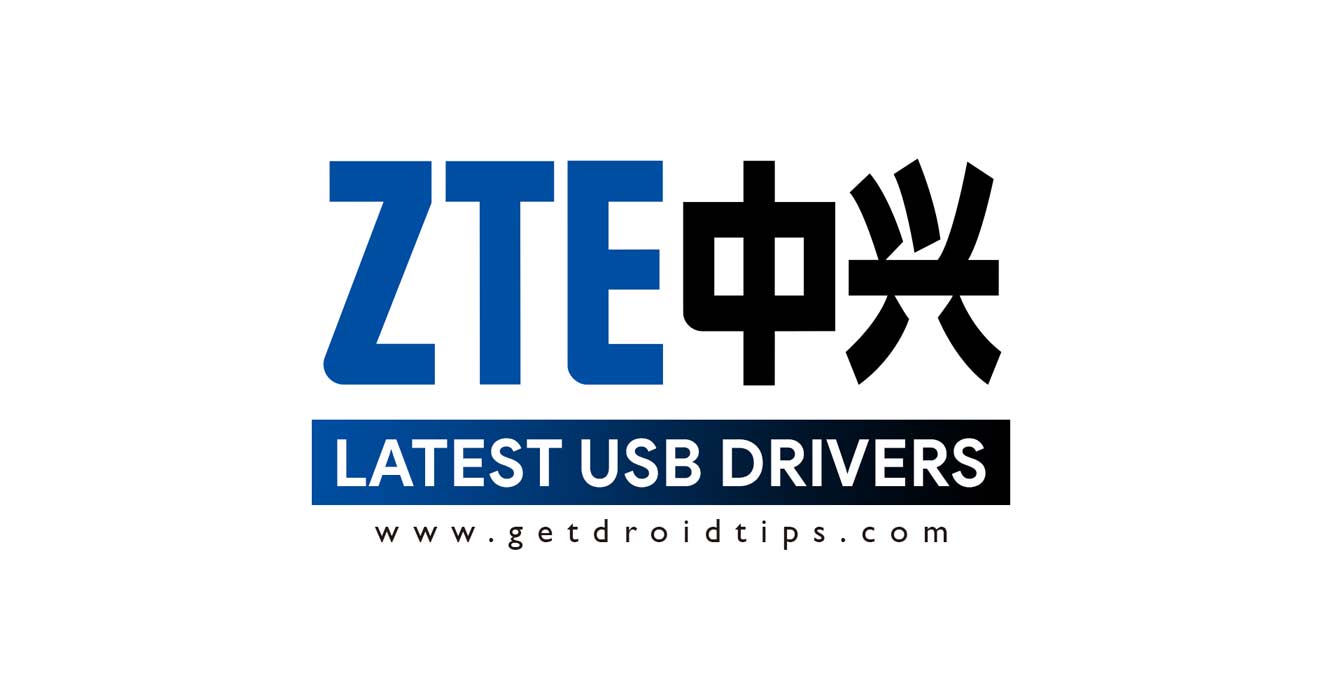 What are ZTE USB Drivers?
ZTE USB Drivers are the particular drivers for your PC, which, after installed on your PC, will be able to detect ZTE devices. Without ZTE USB Driver support, your device won't be compatible with your Pc.
There is a total of four types of ZTE USB drivers. Download the ZTE ADB driver or connect your device to a computer, CDC, VCOM Driver, and Qualcomm Driver For Flashing Firmware. However, if you have ADB drivers installed on your PC, then you don't have to download extra drivers for device connection. ADB drivers are compatible with ZTE devices.
Download ZTE USB Drivers – Latest Version 2020 added
Here are the latest ZTE USB Drivers compatible with different ZTE devices listed below:
How to install ZTE USB Drivers?
Firstly, download the ZTE ADB Driver, then unZip it using WinRar or 7zip and save it to a directory, then follow the steps mentioned below.
Type Device Manager in the Windows search bar, when the app shows up, click on the Device Manager to open it up.
On the Device Manager window, click on Actions at the menu bar and select Add Legacy Hardware from the drop-down menu.
A hardware window wizard will open up, click on the Next button to continue.
Select the option. Install the hardware that I manually select from the list (Advanced) and then click on the Next button again.
Now, from the hardware list, click on the Show All Devices and click the Next button.
Click on the Have Disk button. Then a prompt will appear, now you will have to browse to the folder where you have saved your ZTE ADB USB Driver files. Select the folder and click on the OK button to open it.
Now select the android ADB interface under the Model label and click on the Next button.
Click on the Next button again to start installing.
Lastly, Click on the Finish button to complete the installation process.
Now, you can connect your ZTE device with your PC.
Note: Installation of all the other drivers is the same as mentioned in the steps above. If you are installing Qualcomm driver, then you will have the setup file, and you don't have to install it manually.