ESPN Plus is a popular streaming app especially famous among sports fans. The services of ESPN plus is available on cross-platform devices ranging from your smartphone and other streaming devices such as Firestick, Roku, and Apple TV. Although ESPN is a very premium streaming service and the developers make sure the videos are streaming properly to all the users across different platforms.
In spite of all this hard work, common issues like ESPN Plus not working on Firestick, Roku, or Apple TV do arise from time to time. The reason behind these common issues might be due to server maintenance, slow internet connection on users' side, or corrupted app cache and data. Fortunately, all these issues are easily fixable by our troubleshooting guide below.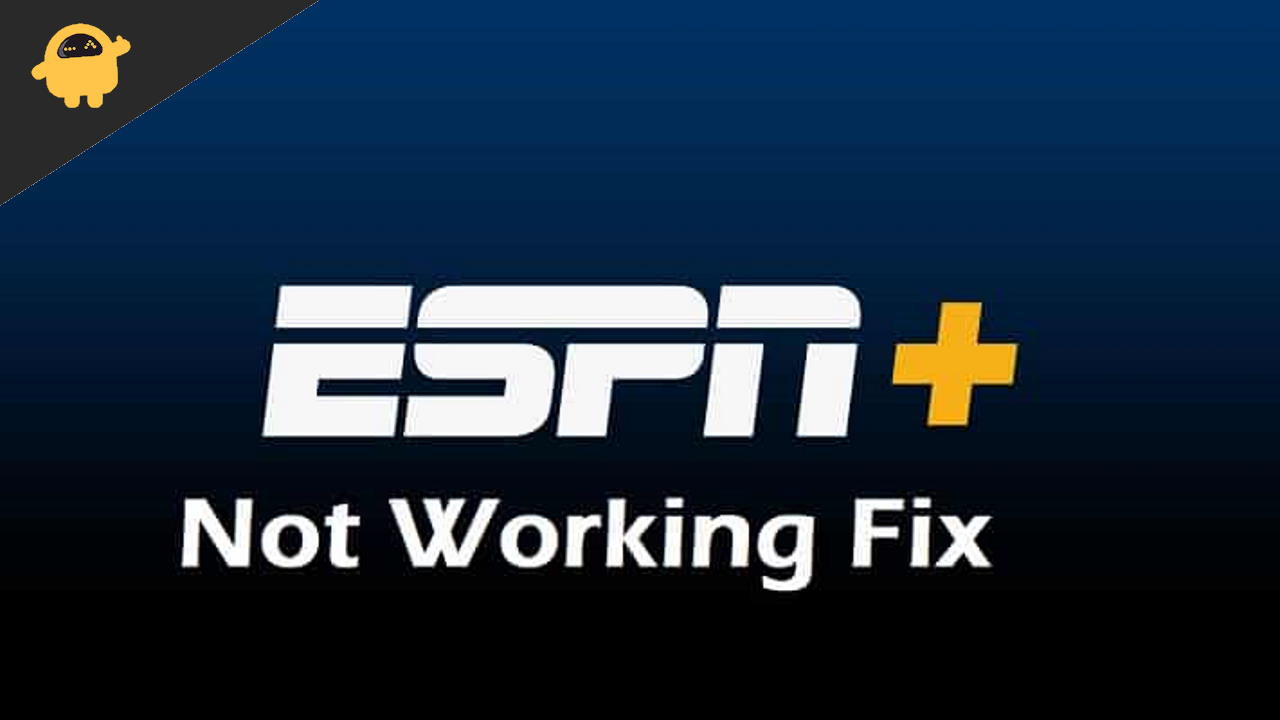 Fix: ESPN Plus Not Working on Firestick, Roku, or Apple TV
When it comes to the not working issue, the cause of the problem might be bad internet connection or server issues from ESPN itself. Before going through the below troubleshooting guide, it will be nice to check if your internet connectivity is sound and working.
Check for ESPN Outage
ESPN Plus has more than 21 million subscribers, and catering to the video streaming needs of such a large number of users is a difficult task. Thankfully ESPN Team has its team of developers who make sure the app services are available 24/7. But in some cases, due to server maintenance, the series of ESPN Plus might get interrupted or temporarily disabled. We recommend you to check visit downdetector to see if ESPN plus is down or not.
Restart Devices
If the ESPN servers are up and running and you're still facing the app not working issues, then the problem is most likely to be due to some technical glitches. In such cases, you may restart your streaming device to make sure the app is running well and fine. We also recommend you restart your Wifi router as well.
Disable VPN or Proxy services
In past, many users use proxy servers to stream the ESPN services, which put extra load on ESPN streaming services. If you are also using a third-party VPN service, we recommend you shut it down and see if the problem is solved.
In some cases, the VPN services put a limit on internet bandwidth to your account. If so, you won't be able to stream online content, so pls check with your VPN provider and revise the internet bandwidth.
Re-log in to ESPN Plus Account
If you recently have changed the account password of your ESPN account, then it might be possible that the changes are not yet reflected on your account.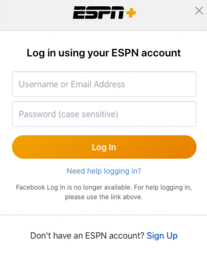 Please open the app and log out from your account. Once you log out, re-log with your new credentials.
Check ESPN Plus Subscription
ESPN Plus is a premium on-demand service that has a monthly payment cycle. If you miss any payment cycle, then your services will be shut down, and you will no longer be able to access the videos as such. So please go to your account and check your subscription plan.
Many users use credit card services to buy subscription packages on OTT platforms like ESPN Plus. If this is the case, please make sure the credit card is active and has the balance for auto-debit for ESPN subscription services.
Clear App Cache and Data
A cache is temporary data that the app stores in virtual memory for the smooth running of the app. But if this cache is corrupted for some reason, then the app will not work as expected and will cause issues. Maybe this is the reason why ESPN Plus Not Working on Firestick, Roku, or Apple TV.
The process to clear app cache and data is similar on all three devices, including Firestick, Roku, and Apple TV.
Go to the home screen, then select settings. Now select the application.
Scroll down and select manage installed applications.
Select ESPN + from the list.

Now select clear cache and clear data.
Once you clear the app cache, run the app again and log in with your account credentials.
Update ESPN Plus App
If none of the above methods are working for you, then you have to finally update the app. In our smartphone, we usually keep the auto-update app options active, so whenever a new update comes, we get all the updated features and services. Altoguh, this is not the case with streaming devices like Roku and Firestick.
Open the Settings app and navigate to the Apps section. Here find ESPN Plus and click on the update app option. We recommend you check for app updates daily and make sure to use the latest version to avoid any issues.
Conclusion
ESPN Plus is an on-demand streaming service, so it required good internet connectivity and app support as well. Thankfully developers are working hard to make sure the app is running perfectly on all platforms. In case you face the ESPN Plus not working on Firestick, Roku, or Apple TV, the above troubleshooting steps will help you fix that.