Both Facebook Messenger and Instagram seem to have stopped working in several regions as a huge server down or outage is going on. Multiple users are reporting that they're unable to send messages which is a bit frustrating. However, the problem isn't hitting everyone except for major outages in the UK, reportedly. Now, if you're also facing the same problem, you can check the possible ways to fix Facebook Messenger Not Working or Sending Messages | Server Outage.
To be very precise, some of the affected users are unable to send messages on Facebook Messenger while some of them say that already sent messages have not arrived at the recipient. It's quite common that most of the users are not aware of the server outage and therefore, they're literally searching for it online. As the Messenger app not working, users are experiencing other issues with their work or contacting near & dear ones because the calling facility also not working right now.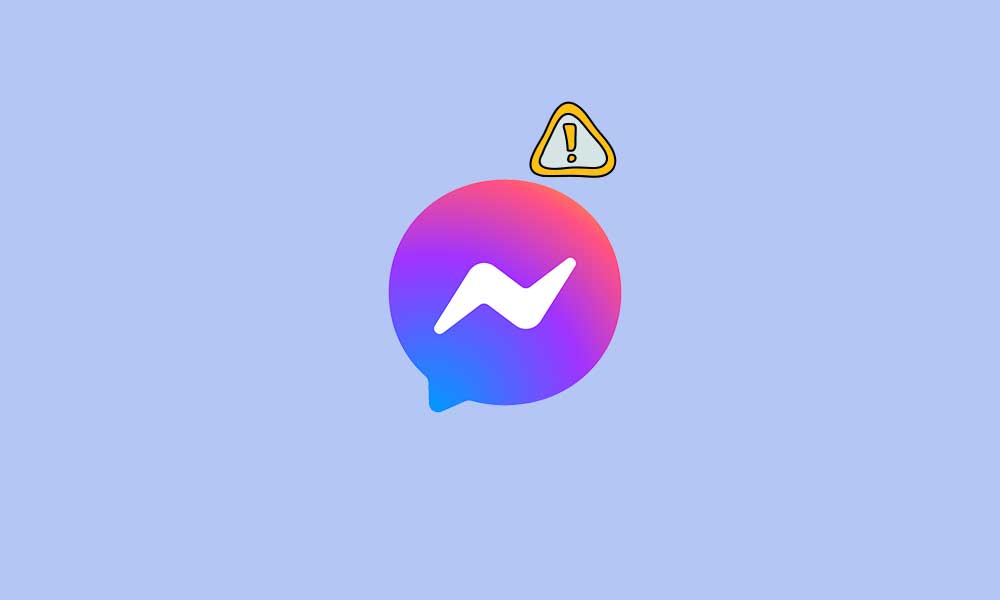 Facebook Messenger Not Working or Sending Messages | Server Outage?
https://twitter.com/LumiDiski/status/1365248354779877380
Facebook Messenger DOWN
Xbox Live DOWN
Youtube channels DOWN

Anything else? What's going on tonight lol

— Politically Incorrect (@PoliticallyIC16) February 26, 2021
YouTube is being shitty, xbox live is down, Facebook messenger down this morning, my internet is 200mbps slower than normal, Destiny 2 being more broken than usual. What the hell is going on?

— GraveSpawn (@GraveSpawn117) February 26, 2021
Facebook's platform status tracking page is a valid way to check whether the service problem is happening or not for developers. Additionally, the DownDetector Facebook Messenger Status page can also come in handy to cross-check if there is any server downtime or outage occurring issues or not.
The interesting part is that Facebook hasn't mentioned anything about the Facebook Messenger Not Working or Sending Messages or even Server Outage issue yet on its social media handles. At the time of writing this article, it seems that there are few server connectivity issues and sending or receiving messages problems taking place on Feb 27, 2021.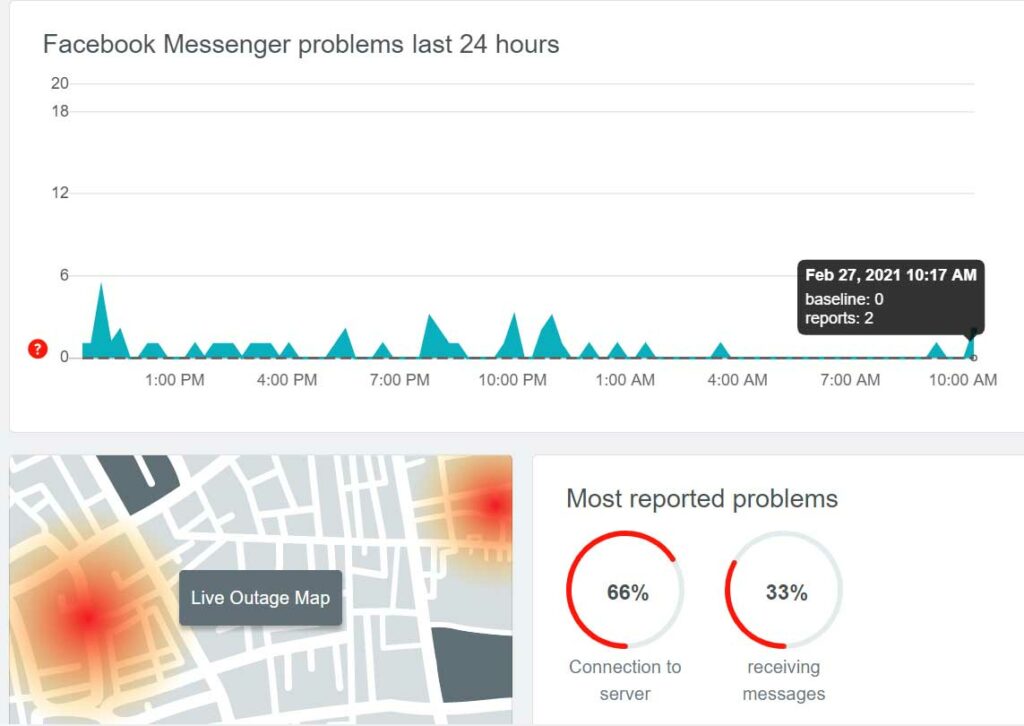 So, you can wait for a couple of hours or so and keep checking the server connectivity issue to get updated. Meanwhile, you can also follow the official Facebook Twitter handle to get more updates.
Possible Workarounds
However, if nothing is wrong with your Facebook server in your region and you're still getting the particular problem continuously then make sure to follow the possible workarounds below to try fixing it.
Check whether your internet connection is stable and faster enough or not.
If you're using a Wi-Fi network, try a wired (ethernet) network or the mobile data network to check for the issue or vice-versa.
That's it, guys. We assume you've found this article useful. For additional queries, you can comment below.