Warframe is a third-person and free to play action combat game. The game is developed as well as published by Digital Extremes. We don't need to tell you about Digital Extremes and their quality of gaming titles as you must have played the legendary games Bioshock and Bioshock 2. Warframe is always into creating new events and upgrades that most of the players love. This time they introduced The Enhance Challenge in which players need to farm Rare Mods. So today, our guide will help the players to farm Rare Mods in the game.
The developers of Warframe have been doing their best to keep their players entertained with constant updates and exciting events in the game. This week, the Enhance Challenge in Warframe's Nightwave series is giving you a chance to get your hands over the eight Rare mods. Although it is likely to happen naturally as you progress through the game anyway, Rare mods tend to be, well, rare. We should mention that one activity in the game that will help you farm a whole lot of Rare mods. This will enable you to succeed in the Enhance challenge really fast. Given below is our guide to help you farm for Rare mods in Warframe.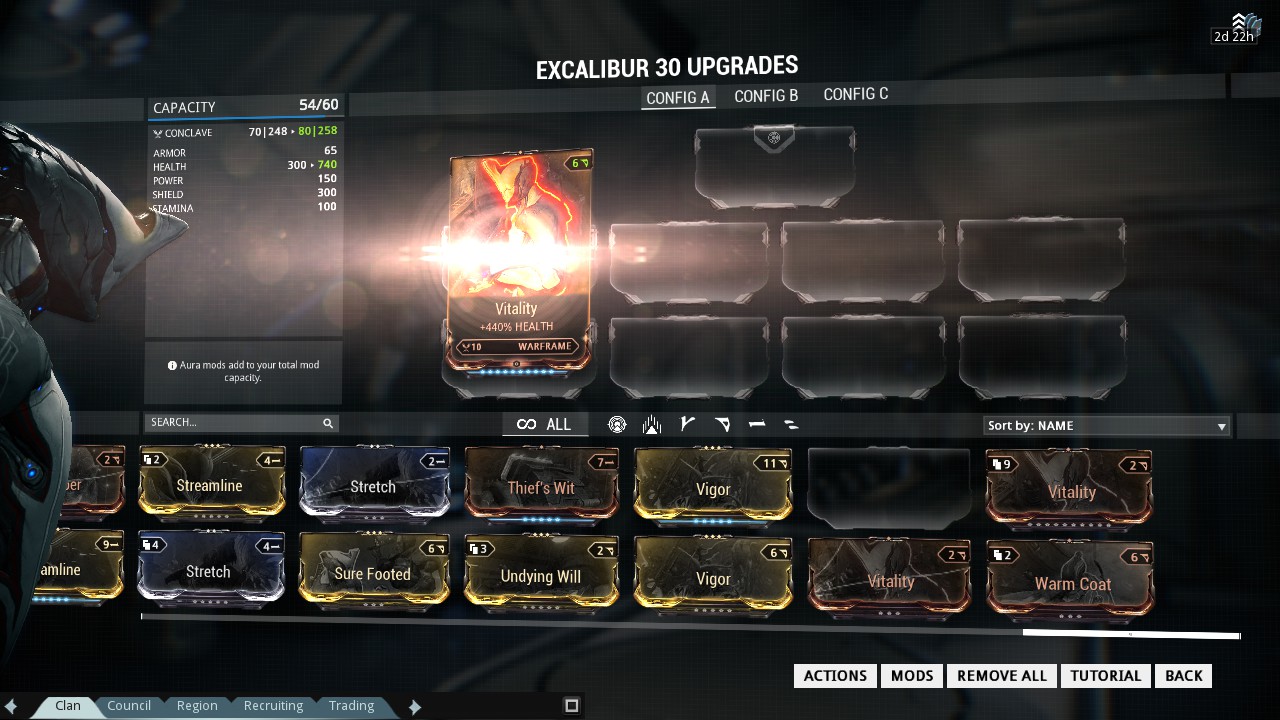 How to Quickly Farm Rare Mods in Warframe?
In order to obtain large amounts of Rare mods with speed and convenience, we suggest heading for The Index on Venus. This is a Corpus-dominated show that puts up Tenno right up against some of the Corpus Faction's most fearsome fighters. Now, in order to get the green shards, you have to destroy your foes. Following that, take the green shards from them, which they drop, and then proceed to deposit them in the opponents' goal to get the points.
Also Read: Fix Follow Loid Bug in The Heart Of Deimos quest in Warframe
If you wish to farm Credits as soon as possible, this is the way to go as it comes in three different tiers that you buy into. Each of them will reward you with more credits when you win. In the case of this Challenge, we recommend simply going for the lowest price that is 45,000 Credits. You will earn back 105,000 Credits for every round you win, so it looks like a fair deal.
It's time to bring out your most deadly weapon. Bring up your frame that is capable of doing solid offense or defense. Moreover, make sure you have your matchmaking set to "public." Depending on your level, it won't take a lot of rounds to be done with this Challenge. You have a pretty good chance of obtaining Index specific mods from slain foes. All of those mods are rare and valuable. You should be traveling all over the map when the round is operational because you do not want to miss a spot where a teammate took down an enemy. There might be a sparkling and valuable mod just waiting to be picked up there.
This guide was to help the player of Warframe to farm, rare mods, thus complete The Enhance Challenge. So that's all from us. We hope you find our guide to farming rare mods in Warframe useful! If you find this guide useful, then you are at the right place, we have more like them, go and check out our latest iPhone Tips and Tricks, PC tips and tricks, Games and Android Tips, and Tricks. Moreover, you may also subscribe to our very own YouTube Channel and participate in the $150 giveaway contest. However, if you have any queries or feedback, do comment down below with your name and e-mail ID. Happy gaming!