We all are connected with the Internet of Things, with the primary devices of contact as smartphones and laptops. If you know, many hackers or attackers try to inject smartphones so they can start hidden surveillance on your phone and your personal life. Mostly this type of hacking is done to capture sensitive details and non-consensual footage. And if you're also smartphone users, especially Android and iOS, then you must check for their surveillance camera tips.
Finding a hidden surveillance camera on your phone is not an easy process. Most hackers try to embed their surveillance activities in hidden apps or services, so you cant find them easily. The most famous apps, such as TikTok and Facebook, are already accused of using surveillance footage and audio clips in the name of improving their products and services. In our modern era, where information is the key to everything, the hidden surveillance on your smartphone can be lethal and financially damaging in nature.
If you use the phone pretty much often, then there are 100% chances that you might be having third party apps or services which have microphone or camera access permission, even when they dont need to. Many such apps are already being removed from the Playstore by Google. So now, its time to secure yourself from such hidden surveillance camera service on your phone. Down below are some easy methods to detect such services and remove them to avoid any information data leak or identity theft situations.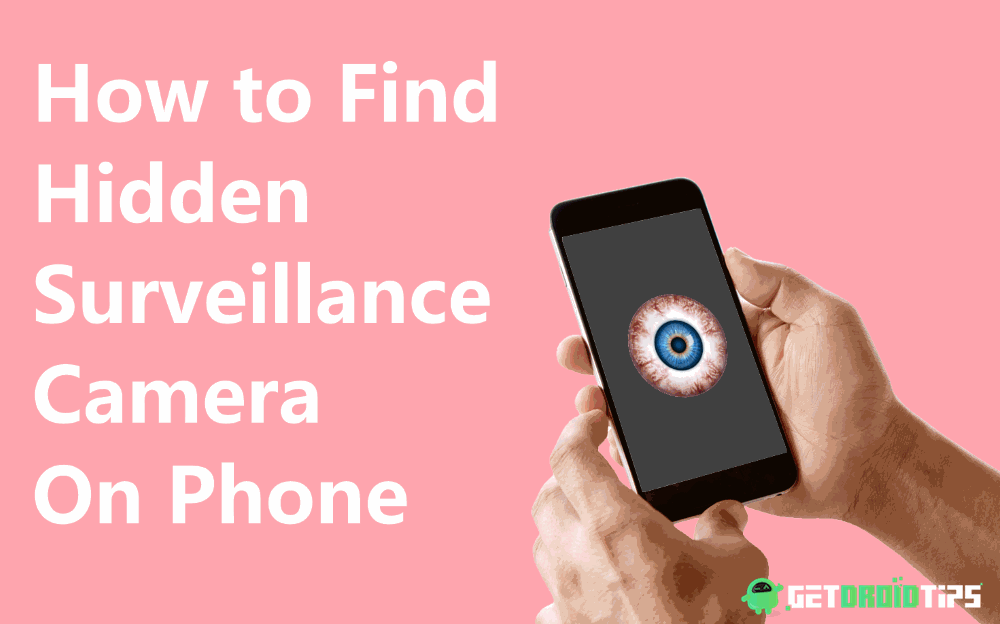 What Is Surveillance Camera On Your Phone
Surveillance means observing something. So here what the surveillance cameras are used to observe the action of a particular or some number of particulars. They are simply operated over an IP. There is remote access to cameras used for such purposes.
Your smartphone has a camera that is used by a user for various purposes like taking incredible shots, clicking your pouts, or whether scanning your documents or paying at stores through Qr code; everything uses your smartphone camera. But if your camera takes your pictures without your permission or your private moments are captured via your smartphone camera without your consent, then it is serious issue.
Why Hidden Surveillance Camera On Your Phone Is Harmful
First of all, know your device. What actually a smartphone does, how it works. Let us discuss this in brief. An Operating System interacts with the hardware, and the user both and make a link between them so that the user can use the device by means of touch or any other way of input. So the apps which user uses require permission from the Operating system to access the necessary hardware for its operation and working. The Operating System gives permission to the app but with the consent of the user. So when a new application is installed on a device, it requires permission from the user the access the required hardware and data.
If someone is watching you every moment without your knowledge, your every activity is under someone's eyes. There would be no privacy, just because someone is watching you in your private moments. Definitely, that is a crime. That is not at all legal. But how can someone find out that someone is under watch? So further, you learn how to check for a surveillance camera on your smartphone.
How to Find Hidden Surveillance Camera On Your Phone
Sometimes it depends on the Operating system of your smartphone because as change with Operating system User Interface also changes, but this is not a major problem. Most of the things are the same. The steps will be the same for major Android devices. For iOS, the steps are similar as well.
By Checking App Permissions
Open the Settings app on your device. Navigate to Permissions Tab.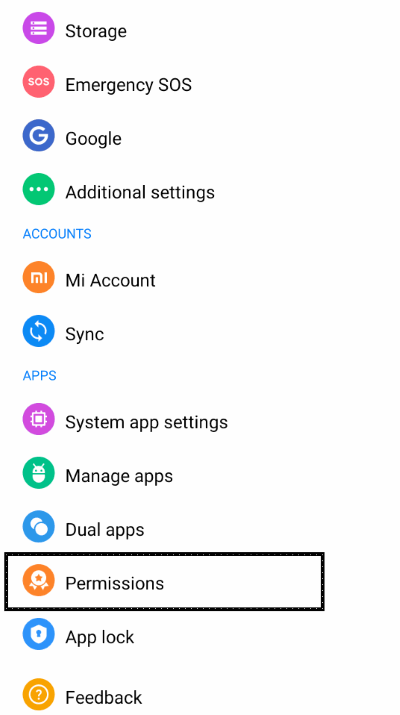 Here you find Camera Permissions.
Now you will see the apps which are using the camera or can use a camera.
If you see any special app using camera permission, such as a calculator app or any other game app, then it might be using surveillance camera scripts on your phone to spy on you. So delete them immediately!
By Analysing Data consumption of Third-Party Apps
You can check the Data used by apps. Observing data usage carefully may help you. If you find any application with non-acceptable data usage uninstall it. Maybe that app is using data to stream you over IP using your camera.
Open the Settings app on your smartphone device.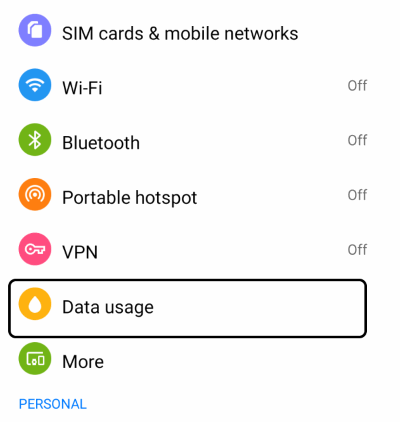 Tap on Data usage.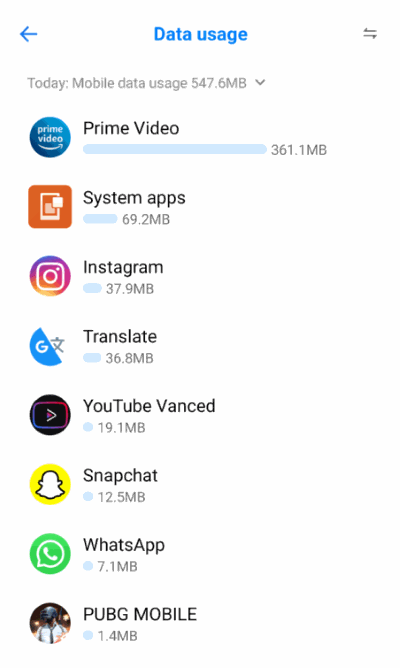 Here you can see which app is using how much of internet data. If you see any specials app using more data then it shud be, it might be using a surveillance camera on your phone. So you can delete that app immediately!
Uninstall Suspicious Third-Party Camera Apps
Many users love to download and try different camera applications on their Android and iOS smartphones. However little do they know, these applications might be surveillance kits to spy on customers.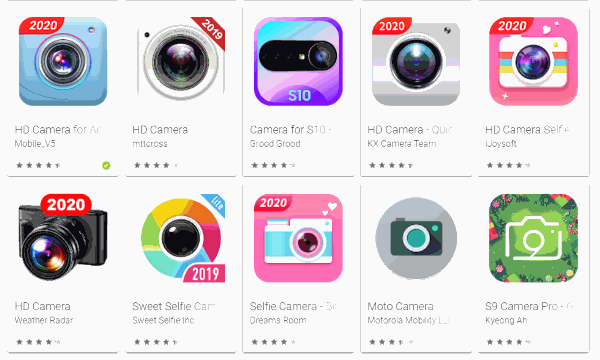 Most customers use these third party camera applications because of filters o other camera stickers. But users should check the authenticity of the app and check prevalent permission before installing any app.
Conclusion
Hidden surveillance services on your smartphone can be very dangerous for you and your family. With such hidden surveillance camera services installed on your device, hackers can steal data, take non-consensual private footage and leak audio clips to the world. Such data can cause financial as well as social damage. So it is wise to check and remove any hidden third party suspicious apps or service which might be imposing such a threat. Above are some cool methods by which you can detect and remove hidden camera surveillance from your smartphone. In case you want to suggest mode to the list, let us know in the comment box below.