While you're progressing the Baldur's Gate 3, you'll find yourself stuck on the Rescue the Trapped Man quest. When you encounter this quest, you'll talk with a man who asks you for your help in finding his wife, Miri. At this point in time, all the information we'll get is that Miri is missing and the quest takes us to find her.
If you're already in this quest to find Miri in Baldur's Gate 3, then chances are that you're stuck somewhere. Before we commence, a hint is to explore the obvious locations rather than assuming that the game is trying to trick you. If you still see no luck, then consider reading our guide on where to find Miri location in Baldur's Gate 3 | Rescue the Trapped Man quest.
Where to Find Miri Location in Baldur's Gate 3 | Rescue the Trapped Man Quest
In order to find Miri in Baldur's Gate in the Rescue the Trapped Man quest, all you have to do is go inside the building that you'll see directly opposite from where you talked with Miri's husband. Head into this building and follow the stairs to the second floor. There, you'll see a dead body on the floor. Go up to it and click the body. Then, return back to the husband and interact with him. The second option in the conversation you now get will be "Miri's dead. I found her body in one of the burned buildings." Choose this option and it will be completed.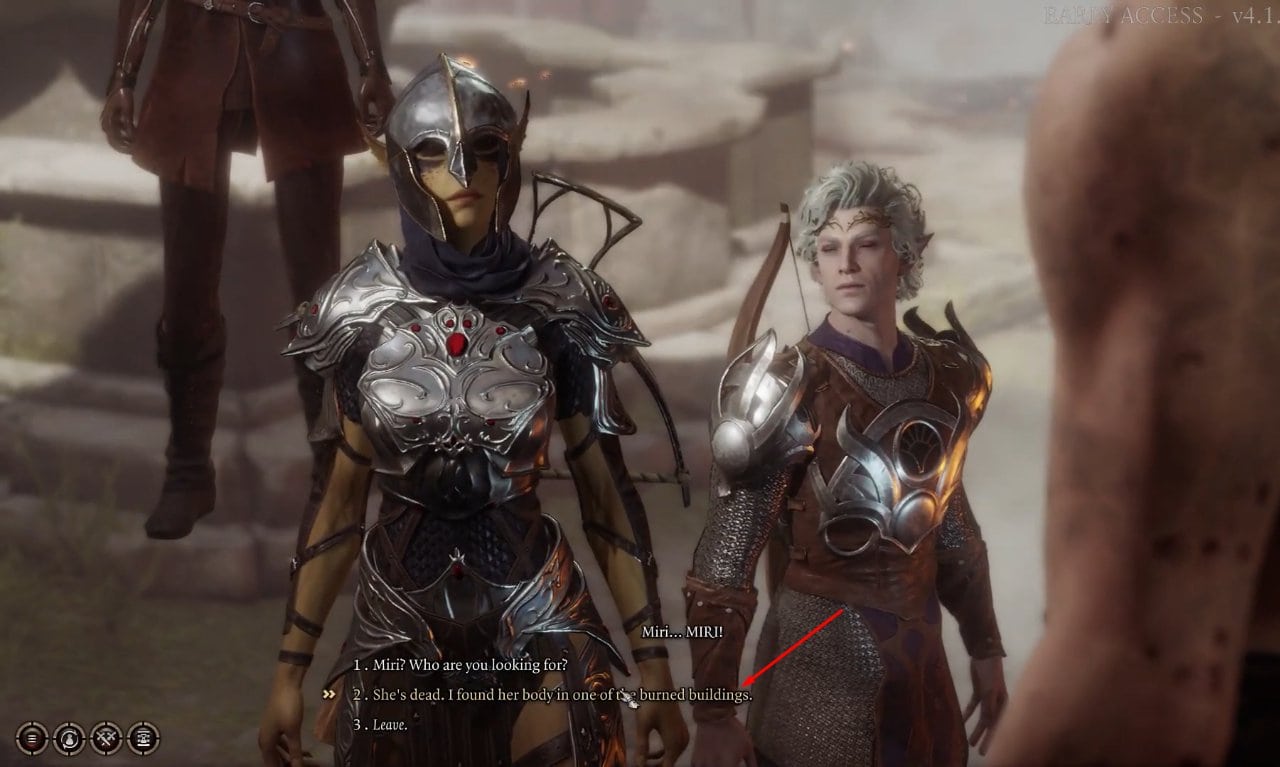 Finding Miri is relatively easy in the game. However, most players won't look into the places that they'll find obvious. That said, we hope reading the guide above has brought some valuable information and help to you. Please let us know by commenting down below if you have any further queries regarding the same.
Also, check out our iPhone Tips and Tricks, PC tips and tricks, and Android Tips and Tricks if you've got queries for it or want help. Thank you!