Fitbit Versa 2 and 3 are the latest smartwatches for people who wish to track their health and notifications in a smart way. A smartwatch definitely helps users to keep a track of time as well as keep their health metrics in check. Smartwatches like Fitbit users Bluetooth technology to pair to get the notifications. Bluetooth is a very simple technology, but in some worse cases, it can become very annoying. Similarly, many Fitbit Versa 2 and some Versa 3 users have reported that they can no longer pair it with their Android phones. If you have recently bought the device, then simply download the Fitbit application from the play store and configure it that way. But if you pair your old device with a new phone or pair it again for some reason, then we have some fixes for your Fitbit that won't pair with your Android smartphone.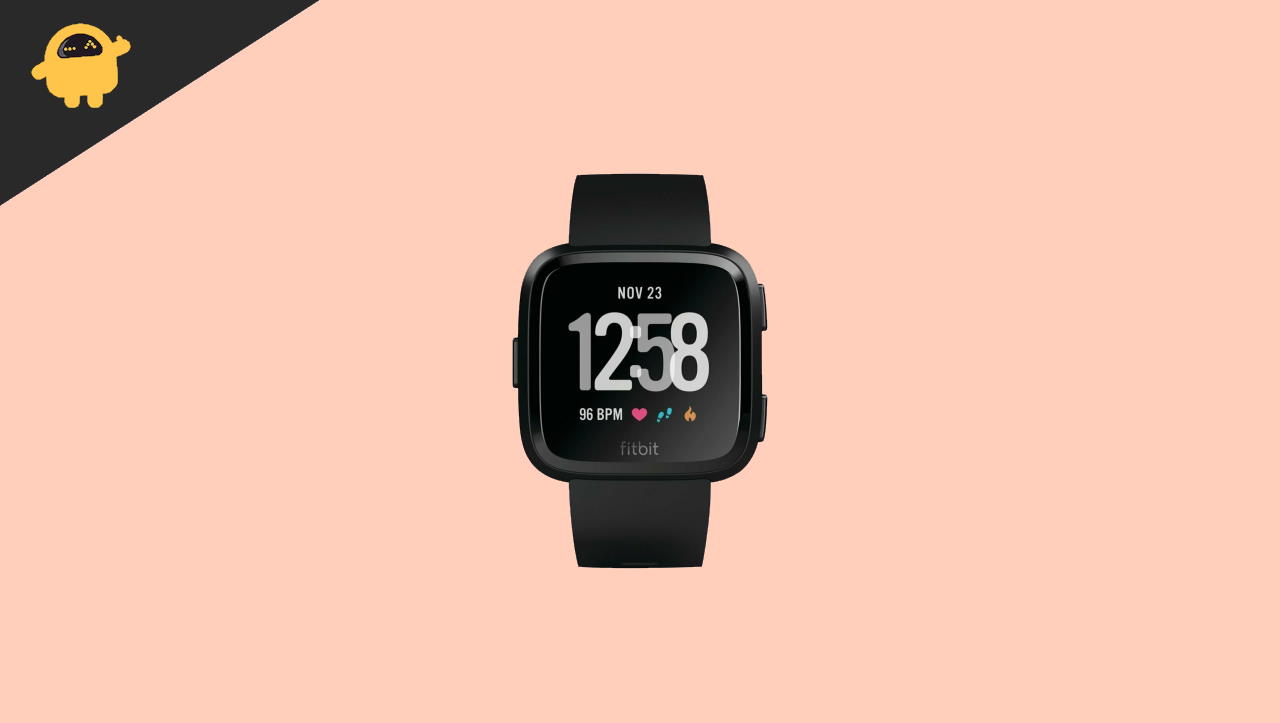 Fix: Fitbit Versa 2 or 3 Not Pairing With Android Phone
Most connectivity issues can be fixed with a simple device reboot. So give your device a restart. Long press your power key and tap on restart. If prompted, you may have to enter your screen lock code. Once the device is powered back on, try to turn Bluetooth on then off on your Android smartphone.
Pull down the notification panel on your phone.
Tap on the Bluetooth icon to turn it off.
Now tap back on it to turn it on.
Long press the icon to bring up the devices list
Tap on your device name "Fitbit versa 2/3" to connect.
Method 1: Remove all devices from Bluetooth and reconnect
One common reason for your smartphone is not pairing with Fitbit is that you have too many devices added to your connected device list. Many people face this issue nowadays because most of the peripherals now are wireless and are trying to connect most of the time.
Open the setting app and go to Bluetooth settings.
Power On Bluetooth using the slider.
Now remove every other device except your fit bit.
Turn off Bluetooth and turn it back on.
You should be able to connect to your Fitbit smartwatch without any issues. But if you are still facing the issue, then we have some more solutions for you.
Method 2: Perform a Soft reset and pair it again
Sometimes doing the steps in the above solution will not be sufficient. At this point, you have to soft reset your Fitbit smartwatch to solve the issue.
Remove the smartwatch from your hand.
Continuously press and hold the power button on the left side of the watch for a brief 6 to 8 seconds.
Now you should be able to see the display go black, and you should also feel it vibrate.
Once you see the Fitbit logo, let go of the button.
Wait for it to boot back up, it may take up to 30 seconds for it to completely boot back up.
Once it is powered on, go ahead and retry pairing with your Android smartphone. It should be working now.
Method 3: Perform a Hard Reset
Now, this is the final chance of getting your Fitbit to work with your Android device. Because after this there is nothing much you can do on your side except to contact customer support and get a replacement of any other solution.
Power On your Fitbit device.
Swipe to the left while on the watch face.
Now tap on the Settings app to open it.
Scroll down to the last section you will find an option "About" tap on it
Now scroll down again and tap on Factory reset,
There will be a confirmation asked whether you want to process factory resetting your Fitbit smartwatch.
Tap on Reset to continue.
Now this will show you, "Resetting, This Fitbit will be restored to its factory settings." Patiently wait for it to complete. The screen will go completely black for more than a minute. After which, the Fitbit logo will come. It will be still on it for more than 2 minutes and finally will prompt you to download the Fitbit app.
Conclusion
As you can see, these were some fixes you can try to fix your Fitbit Versa 2/3 smartwatch, not pairing or connecting with your Android smartphone. Although these fixes are very easy, if you are still facing any issue with your Fitbit device, then we would strongly recommend contacting technical support for Fitbit regarding it.