Apple watches undoubtedly play an important role in their user's life. It simply adds more convenience to the regular routine of the users. From maintaining a daily-life schedule to receiving direct calls, text messages, playing songs, and so much more. In other words, Apple watches add the next level of comfort to their users' life. But due to some reasons, users are constantly facing issues with the Apple watch alarm not waking them up.
Ever since the WatchOS 8 update was introduced, Apple watch alarms have been working abnormally. Either the alarm doesn't sound in its scheduled time, and if the user has put it into vibration mode, the low vibrations are not just enough to wake them up. Whatever the reason might be, users want an immediate fix to the problem as soon as possible. Therefore, today we will be looking at some of the workarounds that have worked for most of the users and will probably work for you too.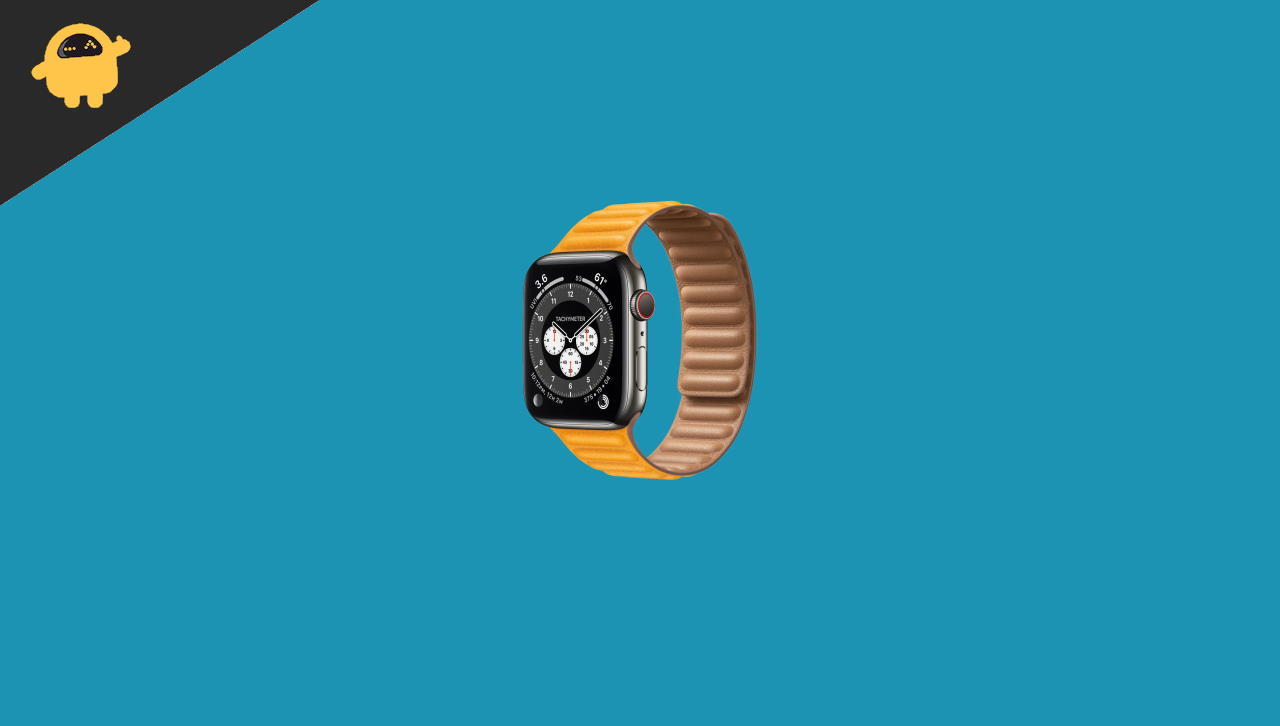 Fix: Apple Watch alarm not waking me up
Here we will talk about a few fixes that might help you fix your Apple watch alarm not waking you up the issue. The possible fixes to your problem are as follows:
Method 1: Disable Silent Mode
Before we move into the actual fix, you need to first check if you have previously enabled the silent mode. If yes, then here is how to disable it:
Touch and hold the center-bottom part of your screen.
Now simply drag your finger upside. This shall open the Control Center of your Apple watch.
Now, look at the bell icon. If it has a strike through it, tap on it to disable the silent mode.
Method 2: Reboot your Apple Watch
If there are any glitches on your Apple smartwatch, rebooting the device would kill most of them. So, if the watch alarm is not operating accordingly, you can try rebooting your device.
Hold the side button on your watch.
Next, drag the power slider to the right.
Again press and hold the power button to restart your watch
Method 3: Look for new WatchOS updates
Since the problem has been a regular issue since the WatchOS update, Apple most likely would work on it with their new update. Therefore, look if there are new updates available for your watch. If yes, simply upgrade your watch to the latest version to avoid such issues. You can follow the steps below to update your WatchOS.
Open device Settings.
Go to General.
Next select Software Update.
If there are any new updates, tap to install them.
Method 4: Try increasing the Sound and Haptics
The Sound and Haptics option in your Settings contains the volume options. If by chance, you have lowered the alert volume on your watch, you can check it in this settings option. Here is how to do it:
Open the Settings app on your watch.
Go to Sound and Haptics
Slide the alert volume to maximum.
Also, slide the Haptic Strength to the maximum.
Conclusion
So, these were the four ways you can look into if your Apple Watch alarm does not wake you up. Many users have also mentioned that power cycling the Apple watch also fixes this problem. However, users with deep sleep habits can also adjust the Sound and Haptics as per their requirements. If none of these tricks solve your issue, you might need to wait for the next WatchOS update.