DLL (Dynamic Link Library) files are one of the major files for the Windows operating system. If in case, any of the DLL files get missing or corrupted somehow, it'll hugely affect the system boot sequence or even running any of the programs. Daqexp.dll is one of the Dynamic Link Library files which is related to the Wondershare Software Products. Wondershare offers multiple utility software applications for Windows systems. Unfortunately, sometimes users may receive the DAQExp.dll Missing Error in Windows 10 while startup. If you're also experiencing the same error, make sure to check this troubleshooting guide to fix it.
Now, if the DAQExp.dll file gets missing or corrupted from the Windows system, you may receive a startup error that says "The program can't start because DAQExp.dll is missing from your computer. Try reinstalling the program to fix this problem." Although the error notice itself is recommending users to try reinstalling the program that means reinstalling the Wondershare software application, that may not gonna help every time.
How to Fix DAQExp.dll Missing Error in Windows 10
Therefore, apart from reinstalling the program once again, we've also shared some other possible workarounds below. Now, without further ado, let's jump into it.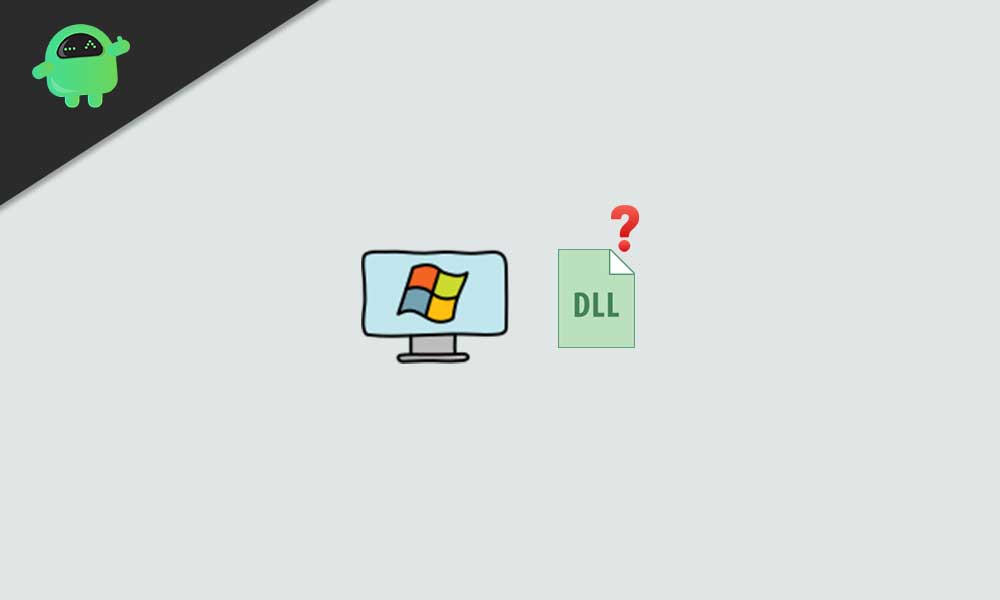 1. Re-register DAQExp.dll
It's worth mentioning that simply re-registering the DAQExp.dll file can fix the corrupt or unrecognized or missing error. To re-register all of your DLL files, you can use the command prompt.
Click on the Start Menu > Type cmd.
Right-click on the Command Prompt program from the search result.
Now, choose Run as administrator > If prompted by UAC, click on Yes.
Type the following command and hit Enter to execute it:

for %1 in (*.dll) do regsvr32 /s %1
Once done, close the command prompt window and reboot your PC/Laptop.
Try removing the Wondershare software from the Windows system startup list. Sometimes the startup app access can cause several issues. To do this:
Press Ctrl + Shift + Esc keys to open up Task Manager.
Now, click on the Startup tab.
Check for the Wondershare Studio process.
Click on it and select Disable.
Next, press the Windows + R keys to open up the Run dialog box.
Type msconfig and press Enter to open the System Configuration.
Click on the Services tab > Click on the Hide all Microsoft Services checkbox.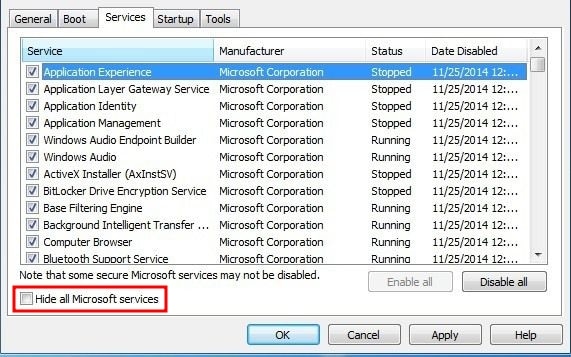 Search for Wondershare software from the list.
Simply uncheck all of the Wondershare software checkboxes.
Click on OK to save changes and restart your computer.
If this method doesn't fix the DAQExp.dll Missing Error in Windows 10, check another method.
Must Read: How to Fix VCRUNTIME140_1.dll Missing Error
We'll recommend you completely uninstall and reinstall the Wondershare software on your computer to check if that helps or not.
Press Ctrl + Shift + Esc keys to open up Task Manager.
Click on the Processes tab and check whether there are any Wondershare tasks are running or not.
If running, select the task and click on End Task one by one.
Now, click on the Start Menu > Type control panel.
Click on Control Panel from the search result.
Select Uninstall a program > Search for Wondershare software.
Select it and click on Uninstall.
Follow the on-screen instructions and complete the uninstallation process.
Restart your computer.
Finally, you can visit the official Wondershare website then download and install the software again.
4. Use a Third-Party DLL Repair Tool
Well, if you don't want to go through all of these hurdles or don't understand what to do next, make sure to get a third-party DLL fixer or repair tool for your Windows 10 system online. There are a couple of popular tools available for free that can scan your system completely and automatically fix all the missing or corrupted DLL or registry files.
Note: Most of the third-party DLL fixer tools requires a premium pack to completely fix all kind of DLL or registry file issues. Therefore, you may have to upgrade from the free version.
That's it, guys. We hope this guide was helpful to you. For further queries, you can comment below.