FIFA has been one of the most energised games of the year for football lovers. It has got all their favourite players, super amazing game graphics and a game engine with a beautiful game replays algorithm. But there have been many complaints or issues with the game since its launch. According to a lot of players, when they start the game, FIFA 22 PC shows an error There's a Problem with Your Game's Setup message. Even after reinstalling the game, this issue still remains persistent.
The same issue is faced by multiple players every day with little to no understanding of why it's happening. Due to this error, players are not able to launch the game and play, and this error loops every time you restart the game. One of the common reasons for this error is the non-compatibility of game files or configuration files. Here are some troubleshooting methods which can fix this issue.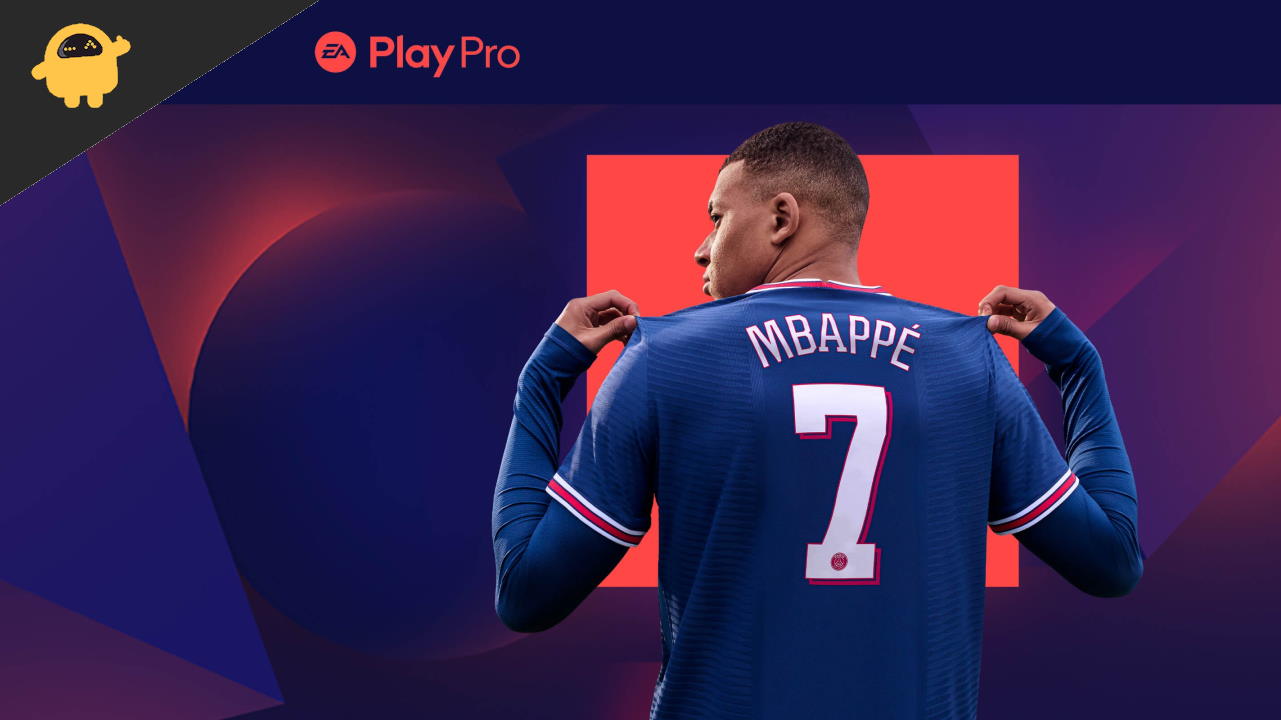 Fix: FIFA 22 PC Error There's a Problem with Your Game's Setup
FIFA 22 PC Error There's a Problem with Your Game's Setup is a common problem for every user. In most cases, this can be easily solved by either reinstalling the game or just restarting their PC once. But if these don't help, here are some working methods for this issue.
Method 1: Clear Origin Cache
Sometimes the issue of not launching the game is due to corrupted cache files. Once you clear these cache files, the game shall run again without any warning messages.
Open the run dialogue box and type the following command.
%programdata%
Now find Origin and delete all folders except the "LocalContent" folder.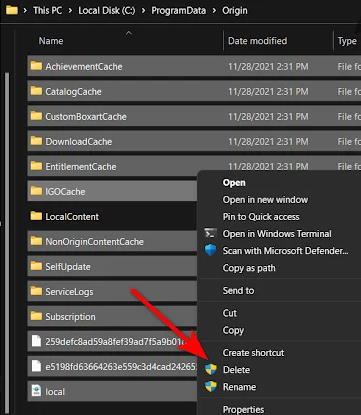 Now again open the app data folder via the same method.
%appdata%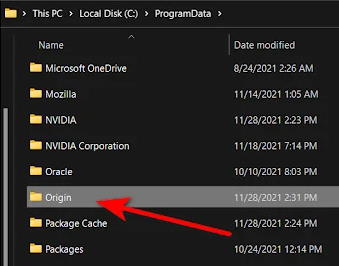 Here delete the entire Origin folder. Once you are done, you may restart your PC and see if the issue persists.
Method 2: Repair FIFA Game Files
FIFA 22 is a very complex game and it's quite possible that some of the game files have got corrupted. But thankfully Origin and Steam client do offer their users to crosscheck files and fix any such minor issues.
For Origin Users
Open Origin and go to your Game Library.
Click on FIFA 22 or 21 > Settings
Select Repair.
For Steam Users
Open Steam and go to LIBRARY.
Right-click on the game and select Properties.
Click LOCAL FILES > VERIFY INTEGRITY OF GAME FILES.
Method 3: Install Visual C++ Redistributable Libraries
FIFA 22 requires users to have C++ redistributable files, which are responsible for rendering the game in real-time. Although these files do come pre-installed with Windows 10 and 11, in case you have Windows N or another version of OS, this might not be the case. So you have to manually install all these setups.
You can download the latest Visual C++ Redistributable Libraries from the Microsoft page.
Method 4: Update DirectX
DirectX is also important when it comes to the compatibility of games to run in a smooth manner. This usually comes preinstalled with all Windows versions, but an old version. So you have to update it to the latest version if you wish to play all the latest games.
If you want to check which version of the feature you have on your system, open Run, type "dxdiag" and click Ok. This will open DirectX Diagnostic Tool, you can then see the DirectX Version.
You may either update DirectX or download the latest setup from the Microsoft website.
Method 5: Update Graphics Driver
It's important to keep your graphic driver updated as it's the major component every game uses. We have a complete detailed post on How to Update Graphics Card Drivers.
Below are the links for your graphics card, head over to their respective website and download it:
You will have to select the exact model of your computer's graphics card, which we got from the previous step.
You also have the option of letting the site scan your system to automatically determine what drivers you need. Just be aware that sometimes, you'll be asked to install a utility that performs the scan.
Note: A lot of users have Intel integrated graphics in place of actual GPU units. For Intel users, they have to manually update their graphic card drivers as the Windows 10 version of drivers will not work for Windows 11. So head on to the Intel website and download the latest drivers.
Method 6: Install Media Feature Pack
Media feature pack comes with multiple essential files which are required to run FIFA 22 game. If you don't have this pack, then you can add it via the steps below.
Open the start menu and search for "Optional Feature" and click on Add an Optional feature.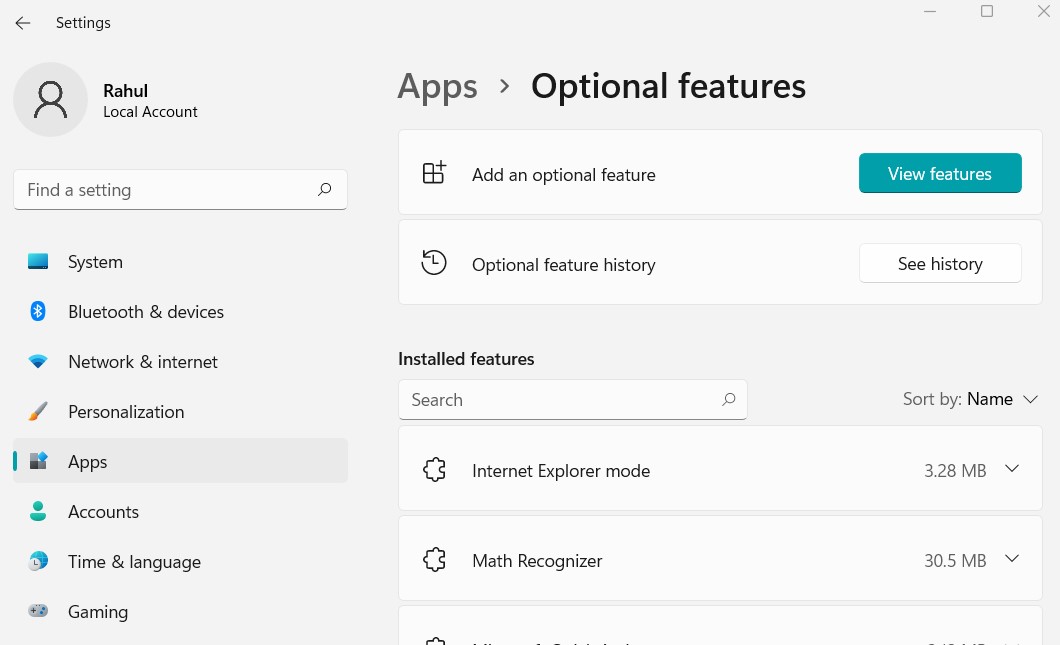 Search for Media Feature Pack and click on install.
Wait for it to complete and restart your PC.
Method 7: Reset the Windows Host file
Windows hosts file contains data for connection games, software with internet services. It is possible that some of the entries mentioned in the Host file are creating a crashing issue.
Navigate to the following path, Windows (C:) > Windows > System32 > drivers > etc
Now locate the Hosts file and open it using Notepad.

Select everything that is available in the File and then delete it completely. For doing so, press Ctrl + A, then Ctrl + C, and then press the Delete key.
Now go to the top left corner, navigate to File and then click on Save. (For file type, choose All Files).
Method 8: Reinstall the Game
If none of the above methods works for you, then the best solution will be to reinstall the game. As it is possible that many important files from the game directory are missing and the only way to solve this is to re-install the game.
Please make sure to install the game from a trusted source like Steam or Origin. Downloading the game from third-party websites will ultimately lead to the same error over and over again.
Conclusion
This brings us to the end of this guide for FIFA 22 PC Error There's a Problem with Your Game's Setup message. I hope the issue has been resolved and you can enjoy the game. Such minor issues come from time to time in games, and the above methods will generally help you solve the problem.